Four book picks for Sexual Assault Awareness Month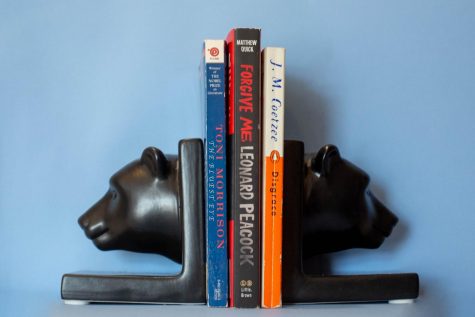 Sexual assault is an isolating experience, and only about one in four cases of sexual harassment or assault are reported.
Even amid the #MeToo and Time's Up movements, it remains difficult for victims to share their experiences with loved ones or law enforcement, especially for those who are members of marginalized communities or demographics which are typically discouraged from speaking out.
For survivors who feel unable to share their stories or are on the road to recovery, reading a book that explores themes of recovery and trauma can be a validating experience. If you are in search of books that focus on these topics in unique and fresh ways, these picks are a great place to start.
"Disgrace" by J. M. Coetzee
In this literary fiction novel, contemptible professor David Lurie is fired after having an affair with a student. While recuperating at his adult daughter's home in the countryside of South Africa, he bears witness to her own violent assault and must confront his failings as a father and the gravity of the harm he himself has caused. This novel is a full and complex exploration of what it means to be "disgraced," both to others and oneself, specifically the shame that comes with sexual harassment and assault and how it touches everything in its path. 
"The Bluest Eye" by Toni Morrison
Set in rural Ohio in the 1940s, "The Bluest Eye" is a glimpse into the life of 11-year-old Pecola Breedlove, a Black girl from an abusive family who longs for a different life as a blond-haired, blue-eyed girl. Told mostly in vignettes recounted by Pecola's childhood friend, literary tour-de-force Toni Morrison's first novel is a heart-rendering, tough-to-read story about discrimination, familial dysfunction, abuse and the trauma caused by all of the above.
"Once Upon a River" by Bonnie Jo Campbell
"Once Upon a River" chronicles the journey of Margot, a stoic teenage girl who flees her family home in Michigan after her uncle assaults her. As she travels down the river on a skiff in search of her absentee mother, Margot has encounters with men of all kinds along the way—some who want to help her and some who want to hurt her. This understated novel explores the lifelong effects of early sexual trauma through the heroine's quest for freedom, healing and peace.
"Forgive Me, Leonard Peacock" by Matthew Quick
In this young adult novel told over the course of one day, "Forgive Me, Leonard Peacock" begins with the titular character embarking on an insatiable quest for personal justice and revenge against his childhood abuser. As we learn more about the trauma the main character has experienced, the initial jarring darkness of the novel gives way to something more tender and vulnerable. Told in a unique format with footnotes and letters from the future, "Leonard Peacock" is a story about trauma, trust and having the capacity to love and be loved in return.
For on-campus resources for victims of sexual assault, The Office of Campus Safety and Security is available 24/7 and can be reached at 312-369-1111. For additional resources, you can visit RAINN to find help in your area.