Former Columbia student is part of growing Latin trap music movement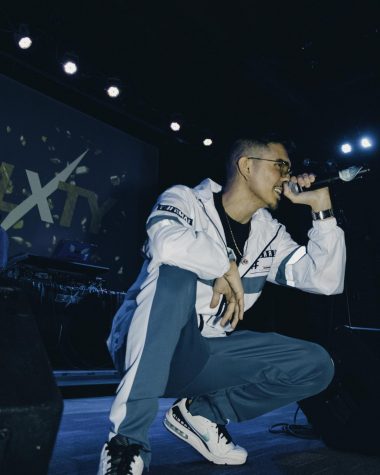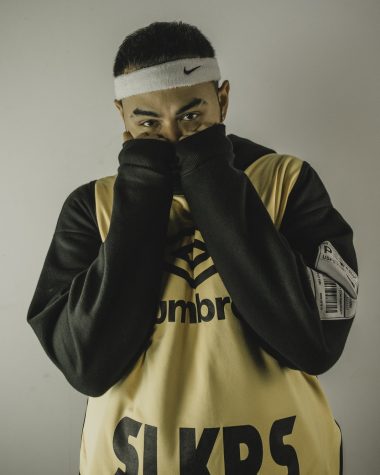 Instantly, from the sound of his roaring vocals over a blaring trap beat, Chicago hip-hop artist Israel Unzueta stands apart from other rappers.
Aside from his boisterous vocal performances, Unzueta has a specialty that not many rappers share, though it is becoming more popular: He is bilingual. By using English and Spanish in his music, he said it serves as an avenue to express himself.
"It allows me to tap into both sides of who I am," said Unzueta, a former audio design and production major at Columbia, who is known in the music industry as REALXTY. "My whole family is of Latin descent; they all came from Mexico. My Latin roots are very strong, but also, I grew up in America. Being bilingual allows me to tell the story of both sides of my heritage."
Over the years, Latin music has gradually found its place in the American musical hierarchy, becoming the fifth most streamed genre in the country, according to a 2018 year-end report on music album consumption in the U.S. by BuzzAngle Music.
Due to the surge, there is one sub-genre of Latin music that has gained traction in particular, Latin trap.
A close cousin of American trap music—a sub-genre of hip-hop characterized by its catchy melodies, snappy hi-hats and heavy bass—Latin trap is a style of music originating from Puerto Rico.
Unzueta said he first noticed the Latin trap movement enter the mainstream in 2017 when Post Malone dropped the remix to his song "Rockstar," which featured Nicky Jam and Ozuna, both of whom are Latin artists.
"That was huge," Unzueta said. "I saw that, and was like, 'Oh my goodness. That's one of the biggest American artists [with] some Latin artists, and they're playing them on the radio.'"
Freelance music journalist Mártin Córdova said Latin trap and American trap are similar in sound, in regards to hi-hats and bass. He said there are artists who get a bit more complex with their work, and those are the ones getting shows internationally.
"There are a few [artists] who stand out and do things differently," Cordova said. "Those are the ones who are … trying to get to the U.S."
Chicago recording artist Ryan Lara, also known as RYEN, has been billed as a rising star in the Latin trap arena after the release of his 2018 project, "24." It features eight songs in a 20-minute project that spans a multitude of genres such as pop, R&B and, of course, Latin trap. Lara said he's a big fan of incorporating Latin trap rhythms into his music.
"I'm a big fan of the cadences of Latin trap," Lara said. "I'll have a pop song that I'll use a trap snare on which infuses that specific [Latin] flavor on my records."
Latin trap has served as a vehicle for Latin artists to express themselves culturally.
"We have stories to tell, and we have talent and we have skill. We have a lot to offer," Unzueta said. 
Latin trap continues to grow in the United States, and those who are actively part of the movement are confident it will stick around.
"It's not going anywhere for the next 10 years," Unzueta said. "It's going to keep rising and rising."