For RAs, parties busted and plans dashed
December 2, 2019
Editor's Note: Two former resident assistants, whom the Chronicle refers to as Jane Doe and Emma Smith, spoke to the Chronicle on the condition of anonymity. The Chronicle has verified their identities, along with their student and employment status.
Diego Beltran, a junior cinema art and science major, only half-jokes about the reason he was not rehired by Residence Life to his job as a resident assistant, or RA.
"I got fired because of the tone in my voice," Beltran said, recounting feedback from a Residence Life coordinator about his rehire interview. "If they would have paid attention to what I was saying, they would have realized how enthusiastic I was, but I guess they couldn't do that."
Beltran said he received an exceptional mid-year evaluation from his direct supervisor, a graduate assistant, which made his not getting rehired even more puzzling.
He was one of seven RAs who were not rehired for Fall 2019. Another student was terminated earlier this year and had just six days to arrange for new housing and move out of the dorm.
Because of their experiences, Beltran and other former RAs are concerned about what they see as unreasonably high expectations for and treatment of the student RAs responsible for supervising the approximately 2,200 students living in Columbia's five dorms, which are overseen by Residence Life staff.
"I got fired because of the tone in my voice."
Residence Life is "dedicated to developing a supportive community, programs and services that empower and challenge residents" as well as creating opportunities for community involvement among residents, according to a description in the Residence Life Handbook.
Adam Kubiak, assistant director of community standards and programs for Residence Life, would not comment on the school's decision not to rehire Beltran and other RAs because of the college's policy of not commenting on personnel matters.
According to Kubiak, a total of 190 students attended recent RA information sessions, which are required for RA applicants, however there are currently just 40 RA positions at Columbia.
Typically, there are multiple RAs supervising residents on each dorm floor. Graduate assistants, or GAs, oversee multiple RAs and write their mid-year evaluations. There are four total GAs, according to Kubiak. In the chain of command, GAs report to the professional staff of Residence Life, who are full-time employees at the college.
According to Kubiak, of the nine members of professional staff, there are four coordinators, and two of them live in the dorms.
Of the professional staff members, Beltran said coordinators are the most involved with RAs, but he and other former RAs said they only met with the coordinators once a month at staff meetings.
Beltran said the professional staff coordinators could not have known his record as an employee well enough because they were either recently hired or did not put forth any effort to get to know him as an employee.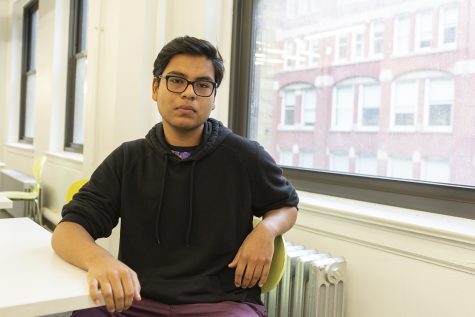 "We might as well have been strangers," Beltran said. "That is what led to people who didn't deserve to be let go, being let go."
In response to the criticism that professional staff coordinators—who play a part in determining who is hired, fired or not rehired—did not know the employees well enough, Kubiak said, "No individual staff member is responsible for making a decision about any individual candidate. All hiring decisions are made collectively through conversation and careful deliberation between all professional staff."
Typically, RAs are upper-level students who live in dorms with duties ranging from breaking up unruly parties, mediating roommate disputes and hosting events like study sessions. At Columbia, RAs are paid a stipend of approximately $270 per month and receive free housing in whichever dorm they are assigned to, valued at an estimated $10,000 depending on the building, according to Kubiak.
In order to be an RA, students must have completed at least 30 credit hours and have a cumulative grade point average of at least 2.7 and a semester GPA of at least 2.5, according to requirements posted on the Residence Life website.
Emma Smith, another RA who was not rehired, enjoyed her time as an RA from August 2017 to May 2019. But during her rehire interview for Fall 2019, she felt the dynamic between herself and the professional staff had changed.
"They all of [a] sudden decided that you have to go above and beyond in your rehire interview, or else you weren't going to get rehired," Smith said.
"That is what led to people who didn't deserve to be let go, being let go."
For the rehire interview, returning RAs are asked to give a creative presentation outlining their achievements, strengths, areas where they improved and how they plan to continue improving, Kubiak said.
During her previous rehire interview, Smith felt the environment was more comfortable, and she even shared a cake she brought with her supervisors.
After that interview, Smith said her supervisor asked if she could use Smith's slideshow presentation as a good example for future years. The second time around, Smith said the same supervisor was 20 minutes late to her interview and seemed uninterested.
"It's crazy to me that I based my slideshow this year off of that slideshow because it was so exemplary and then I [did not get rehired]," Smith said.
Additionally, she said there was no sign that her job was in jeopardy when she received her mid-year performance review. When Smith asked why she was not being rehired, she said professional staff told her they did not think she was spending enough time doing her job but did not provide examples.
According to former RAs, Residence Life has a point system as part of an evaluation process. Points are given for the bulletin boards and newsletters that RAs produce and events they plan. If they don't accrue the required points, their job could be in jeopardy.
Maddy Hall, freshman graphic design major and a resident at the Dwight Lofts, 642 S. Clark St., said this is an unfair measuring system because most residents are either too busy or uninterested in attending dorm events.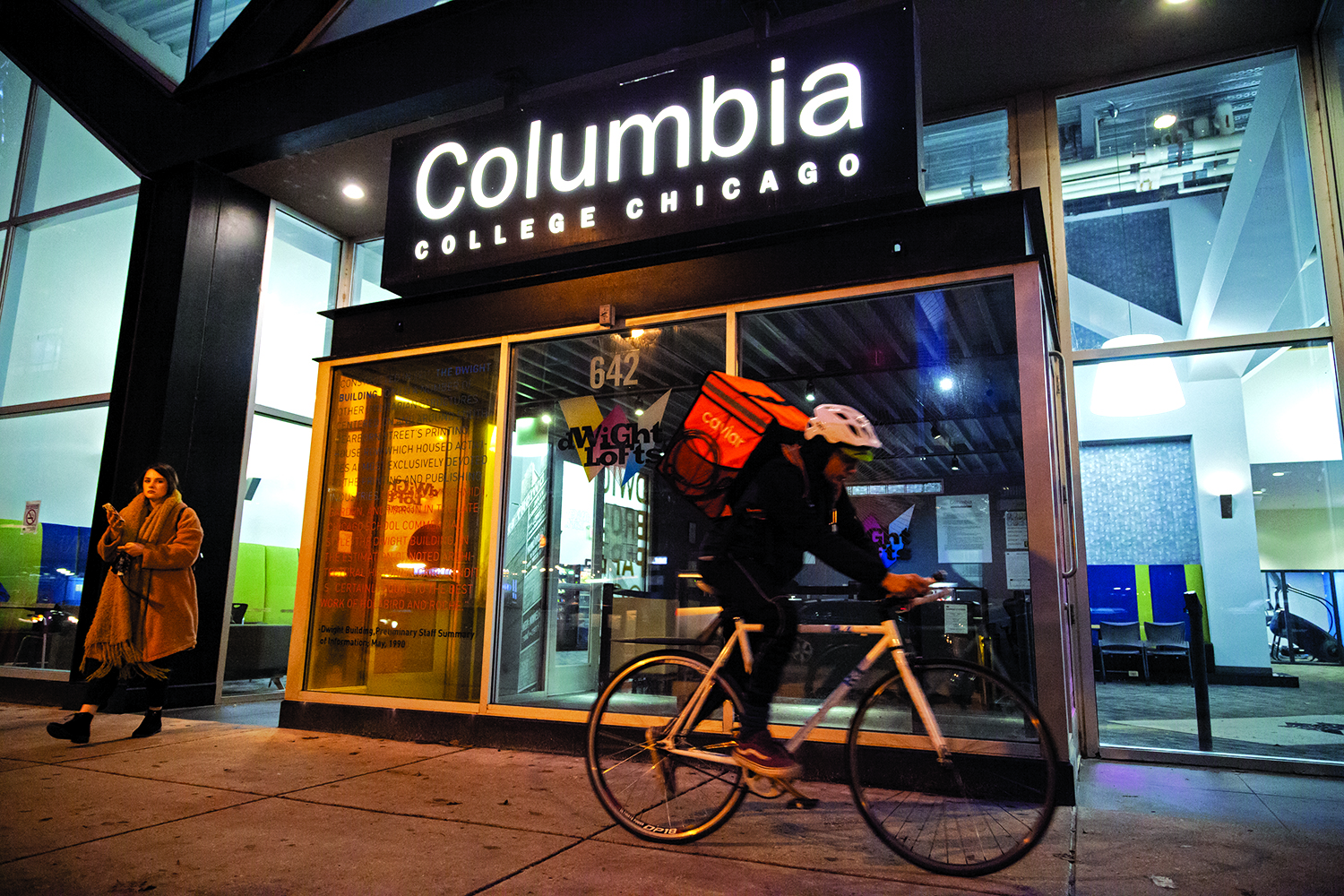 Hall said she would not want to be an RA partly because other residents see them as an authority figure. "They don't get to come home from work," Hall said. "Their job is living and being here. … I can only imagine that's got to be really mentally draining."
Smith said she expected to enforce dorm rules and break up the occasional party when she took the job, but she did not expect 20 to 30 hours of mediating disputes between residents during her first semester.
"We're the first response to pretty much anything that can happen in the dorms," Smith said. "I have had colleagues have to call 911; I've [witnessed] fights; I've had people on drugs they shouldn't be on."
Smith said she did not think she would be responsible for helping depressed or mentally ill students when she took the job. "If they did something to hurt themselves, it would feel like it was on me," Smith said.
Some former RAs have reported mental health struggles due to the job's demands.
"We do think it's important that no first responder feel as though they are alone," said Lee Swain, director of JED Campus, a JED Foundation program dedicated to supporting student mental health through policy change and program development. "Adult and professional supervisors should be sure to be regularly checking in on the health and wellness of their staff members and debriefing particularly stressful or high-
impact cases."
RAs are trained to assess, offer support to and refer residents to the appropriate individual during crisis incidents, said John Pelrine, dean of students, in a Wednesday, Oct. 30 email to the Chronicle. In more serious situations, they can call for assistance from their supervisors, he said.
During a two-week training before classes begin, new and returning RAs sit through presentations about gender identity, sexual assault and mental health. Then, RAs-in-training practice busting parties involving drugs and alcohol, mediating resident disputes, handling mental health crises and cases of sexual assault through staged scenario training sessions.
"Given the training that RAs receive, they are well-prepared to be front-line responders," Pelrine said.
"I have had colleagues have to call 911; I've [witnessed] fights; I've had people on drugs they shouldn't be on."
In a Saturday, Oct. 19 email to the Chronicle, Kubiak listed training, weekly staff meetings, biweekly one-on-one meetings and individual conversations as examples of support systems for RAs. He also mentioned campuswide support resources such as Student Relations and Counseling Services.
Christina Katehis, junior at Loyola University Chicago, said this is her first semester working as an RA, but she has already noticed that the job is causing her more stress and is a bigger time commitment than her previous job in retail.
"Before I was an RA … I didn't realize how much work [there is] behind the scenes that residents and other people don't really see," Katehis said.
Katehis said RAs at Loyola receive free housing and meals and are paid $500 at the end of each semester. Despite financial savings from free housing, having a job without a regular paycheck has proven challenging for Katehis. "I don't have any money to support myself," she said.
When Jane Doe was terminated Sept. 24 from her position as an RA in the Dwight Lofts, she was offered a room in the University Center, 525 S. State St., and six days to move. When she asked Pelrine for an extension via email, he replied, "I don't see a compelling reason to give you an extension on the move. … I want to avoid prolonging your move into next week and possibly interfering with your class schedule."
In a Wednesday Oct. 30 email to the Chronicle, Pelrine said, "An RA who is released from their position is offered alternate housing within the Residence Life system. They are expected to move promptly so that Residence Life can re-fill the position if it elects to do that."
Doe chose not to continue living on campus because she did not think she could afford it, having planned her budget around free housing.
Doe started training as an RA on Aug. 9. She said she took the job to "learn how to step out of her shoes to help residents."
Doe said she did not feel she was given the chance to improve in her job.
"I'm so involved in Columbia, and [I] want to be, but it was draining just going through this transition," Doe said.
Correction 12/06/19 at 2:26 p.m.: A previous version of this article stated the incorrect number of graduate assistants. The Chronicle regrets this error.