Gates to deliver budget transparency to faculty, students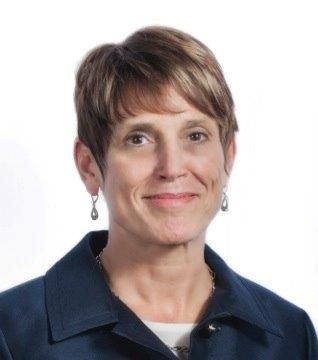 To increase transparency surrounding the budget for the 2015–2016 fiscal year, the college is launching two websites that contain information about where the college's money is going.
The websites, which are both scheduled to launch the week of March 16, present budgetary information in different ways. The first website will be geared toward students and the second  toward faculty and staff, according to Michelle Gates, CFO and vice president of Business Affairs. 
"It's high-level budget information, but it gives a good overview of what the current budgets are and general allocations of how we spend the money," Gates said. "We have a couple of different ways we present the information, but the goal with that is to help people understand overall what the budget is."
The different websites are very similar in the amount of information provided for both employees and students, Gates said.
Stan Wearden, senior vice president and provost, said not all aspects will be disclosed due to the complexities of the budget, but the essential details should be shared.
"I don't think we would ever want to make a line-by-line budget open to everyone; it would be too confusing," Wearden said. "A basic profit and loss statement, the income and the expenditure statements by departments, there is no harm in that being public and it helps to inform the larger conversation."
Wearden said the college has a history of poor transparency regarding the budget, which is being addressed through the construction of next year's budget. Columbia's administration plans on being more transparent than it has been in the past, he said.
 "I don't think the lack of transparency has been anything with bad intentions," he said. "It was just that we had this historic way of doing things that wasn't very transparent."
The college's approach to better budget transparency began with the initial email announcement sent Feb. 18 about budget cuts for the upcoming fiscal year, which was more honest than previous budget announcements from the college administration, according to Mark Kelly, vice president of Student Success.
"I think the budget memo that went out from the provost and CFO was very straightforward and forthcoming [in explaining] our challenges and why we are doing this now," Kelly said. "No one likes to get a memo that says there are budget cuts. No one is happy with that. That being said, in my experience at Columbia, this is the most transparent and forward-looking budget email that I can remember." 
According to Sara Kalinoski, president of  the Student Government Association and a sophomore art and materials conservation major, the administration's transparency is indicated by the two budget websites' launching, which SGA developed with Gates.
"Students have been asking for [more budget transparency] and it makes everything more apparent on why things increase or where their money is going," Kalinoski said. "It reassures them their money is being spent the way the school is saying it is and makes students more comfortable with tuition."
Peter Carpenter, associate professor in the Dance Department and president of the Faculty Senate, said budget transparency includes using faculty as partners to help make difficult decisions during budget cuts.
"When you don't have a transparent budget, all sorts of theories develop to try and make sense of budget cuts, and they can be somewhat conspiratorial-feeling," Carpenter said.
Carpenter said faculty have asked for transparency, and the new administration is finally making progress in terms of sharing the college's operational costs with departments.
Despite these efforts, Diana Vallera, an adjunct in the Photography Department and president of Columbia's part-time faculty union, said the administration has not been transparent enough with its faculty members about the budget and is worried the budget is not being aligned with the Strategic Plan.
Vallera said people invested in the college community deserve to know information about the college's expenditures.
"What we are seeing happening is student tuition going up and we're also seeing growing of administrative salaries and [an] increase in VP top positions," Vallera said. "In my opinion, it's unconscionable in light of the proposed cuts." 
Having this information readily available for students, staff and faculty will be beneficial for the college as a whole, Wearden said.
"When you make [budgets] transparent, it gets rid of the mythology that there is some secret pot of money somewhere that somebody is not sharing," Wearden said. "It shows you this is where our income comes from, this is where our expenditures go and this is what we have left at the end of the day, if there is anything left at the end of the day."