Students compete for campus art displays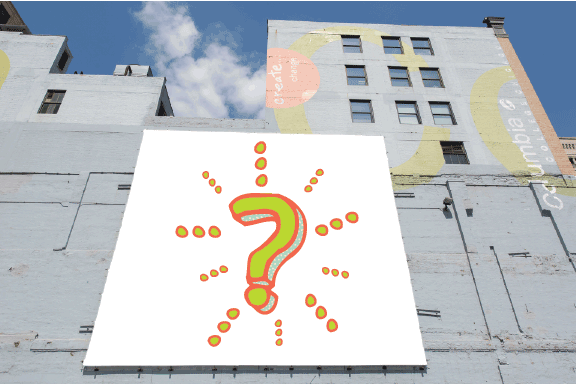 When the Columbia community returns from summer vacation in the fall, Wabash Avenue will be embellished with new student-produced artwork as the Wabash Arts Corridor enhances its presence.
The college is hosting a competition for student displays through the Wabash Arts Corridor project, a Columbia initiative that aims to bring creative flair to the area between Congress Parkway and Roosevelt Road. The competition is geared toward current students and alumni who graduated in 2011 or later to showcase their original artwork. Two winners will receive a $1,000 prize and a large public banner depicting their work on Columbia's 11th Street Campus Building, 72 E. 11th St., and the 33 E. Congress Parkway Building.
The competition is intended to add to the number of existing banners on the South Loop Hilton Hotel's exterior at 720 S. Michigan Ave., according to Mark Kelly, vice president of Student Affairs. He said the college wants to ensure students, faculty and visitors know they are on Columbia's campus when they walk down Wabash.
"There is no mistaking that you are in a very special place centered on students and creative practice," Kelly said. "We're looking to make that more and more evident every day."
The submission deadline is May 2 and winners will be announced May 16 at Manifest, the college's annual year-end urban arts festival. The new banners will appear on campus at the start of the fall semester to welcome students.
Kelly said there are no specific submission guidelines because the college did not want to limit students' artistic abilities and students of all majors are welcome to submit their work.
"We're hoping we get a wide variety of types of missions and ideas," Kelly said. "The creative energy of the college should be centered on students and their bodies of work."
The Wabash Arts Corridor Campus Committee, a panel of 13 faculty and staff members, will judge the submissions and select the winners, Kelly said.
Paul Catanese, co-chair of the Wabash Arts Corridor Campus Committee, and associate chair and professor in the Interdisciplinary Arts Department, said he hopes the lack of guidelines for submissions will enable students to do their best work and allow the committee to choose from a wide range of works.
"We're swimming in this creativity all around us," Catanese said. "When we walk up and down Wabash, we're not just seeing big skyscrapers and midrise buildings. We're seeing our campus. We're seeing this crucible of creativity. It's a vibrant neighborhood."
Neysa Page-Lieberman, co-chair of the Wabash Arts Corridor Campus Committee and director of the Department of Exhibition, Performance and Student Spaces, said she thinks displaying student work on campus is important because it enhances the college atmosphere, beautifies campus and encourages student involvement.
"[The college] is here for the students," Page-Lieberman said. "Our function, mission and interest is educating students and promoting their work."
Page-Lieberman said her responsibilities as co-chair of the committee are to inform students of the opportunity to showcase their work and ultimately help select the winning submissions. She said the Office of Campus Environment initially encouraged the competition as a way to expand the existing campus building banners.
"There was the most enthusiasm for the idea of showing student work," Page-Lieberman said. "Initially we were [thinking] anybody could propose something from the South Loop area, and then maybe just faculty, staff and students. Everybody was really interested in seeing the work of students blown up to a gigantic scale on our buildings."
Page-Lieberman said the Office of Campus Environment will fund the banners and the Office of Institutional Marketing and Communications is providing the cash prizes winner will receive.
She also said the city and South Loop neighbors both support the WAC project.
Chicagoans often show interest in what Columbia is doing on campus and throughout the city, she said, adding that students deserve the positive recognition.
"After these students put in their blood, sweat and tears here and develop these really extraordinary works, we should be celebrating it all over our walls," Page-Lieberman said. "Not just in our galleries and on our stages, but in this really monumental grand way outside where the world can see it."