Faculty members express concerns over potential changes in course capacity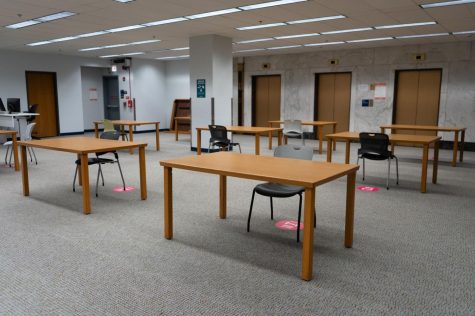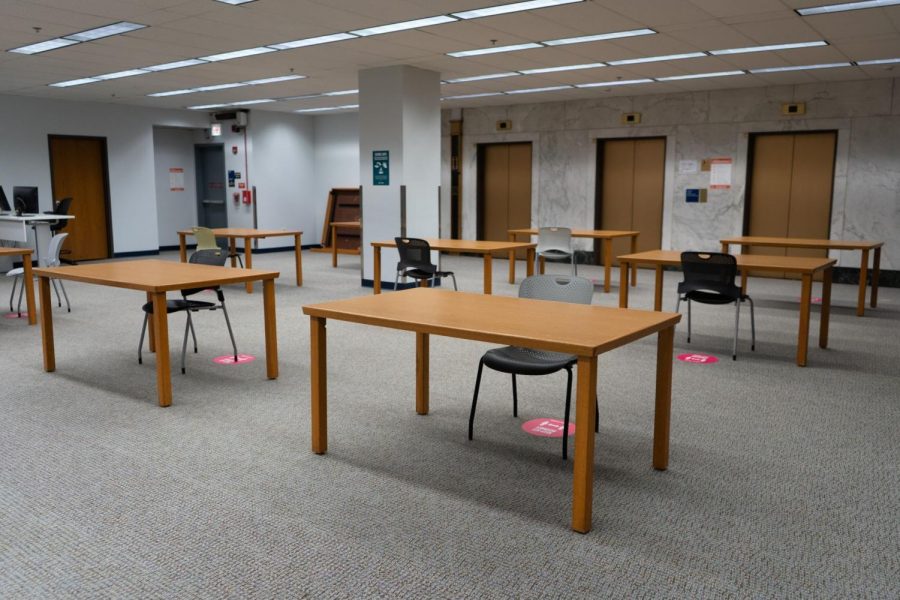 After being told class sizes may be increasing for the Spring 2021 semester, Jennifer Sadler, an assistant professor in the Business and Entrepreneurship Department, said she was concerned, especially because there will be no maximum capacities.

"If I have a 24 [student] cap now, it's conceivable that it could go up to 30," Sadler said. "It's conceivable that it could go up to 50 without any kind of parameters around that."
In a Friday, Oct. 9 Faculty Senate meeting, Senior Vice President and Provost Marcella David said an increase in course capacities is possible in some cases.
"They could actually be increased particularly to leverage what might be efficiencies that come from teaching in web modalities," David said.
She said there is no set number in place for class sizes, but it is something she has asked the deans to consider.
Frances Maggio, an associate professor in the Theatre Department, said because the number of students in a course can change without faculty being informed beforehand, it becomes more difficult for them to plan accordingly.
Changes in class size can necessitate an adjustment in approach, according to Elio Leturia, an associate professor in the Communication Department.
"Teaching a certain number of students and then having more is fine, but then I need to adjust my syllabus to be able to serve the students with the content delivery that I am going to be giving," Leturia said.
Tom Dowd, associate dean for the School of Media Arts, said he has never mandated an increase in course capacities and that faculty should talk with department chairs if they believe information regarding class size is being withheld from them.
"If the chair is dictating an increase, then you need to have a conversation with that chair," Dowd said. "Faculty are supposed to be consulted when anyone is added to their roster."
However, Patricia McNair, an associate professor in the English and Creative Writing Department, said while it is not a problem in her own department, communicating with chairs is not always that easy and faculty are often not informed about important information like class sizes.
David said sometimes the administration will direct an increase in course capacities due to certain circumstances. She said faculty need to see the situation from the perspective of department chairs.
"It is to be hoped that most of the conversations are happening robustly within departments between chairs and faculty members," David said. "But chairs should be understood as serving and meeting not only the needs of faculty members, but also of students."
Faculty Senate President Sean Johnson Andrews said there must be a clear notification process for faculty to know if a course's capacity has changed.
"There needs to be some accountability or some sort of process there for making sure that faculty are notified … [so] they know what to expect," Johnson Andrews said.
But, David said she does not believe faculty need to be consulted about capacity increases.
She said during the summer, some course capacities were decreased due to social distancing guidelines and then increased again when switched to a remote setting. Both times faculty were not consulted beforehand.
David said any adjustments are made before the semester begins, which gives faculty plenty of time to prepare, and that she cannot mandate course capacity maximums since there would need to be a different standard for each discipline.
Lisa Gonzales, associate professor and chair in the Dance Department and a Chairs' Council representative, said notifying faculty about course capacity changes will be addressed at the next Faculty Senate meeting.
"[For now] faculty should be in communication with their chairs and try to hold chairs accountable," Johnson Andrews said. "But this [discussion] is enlightening."
More updates to come.