Study abroad updates underway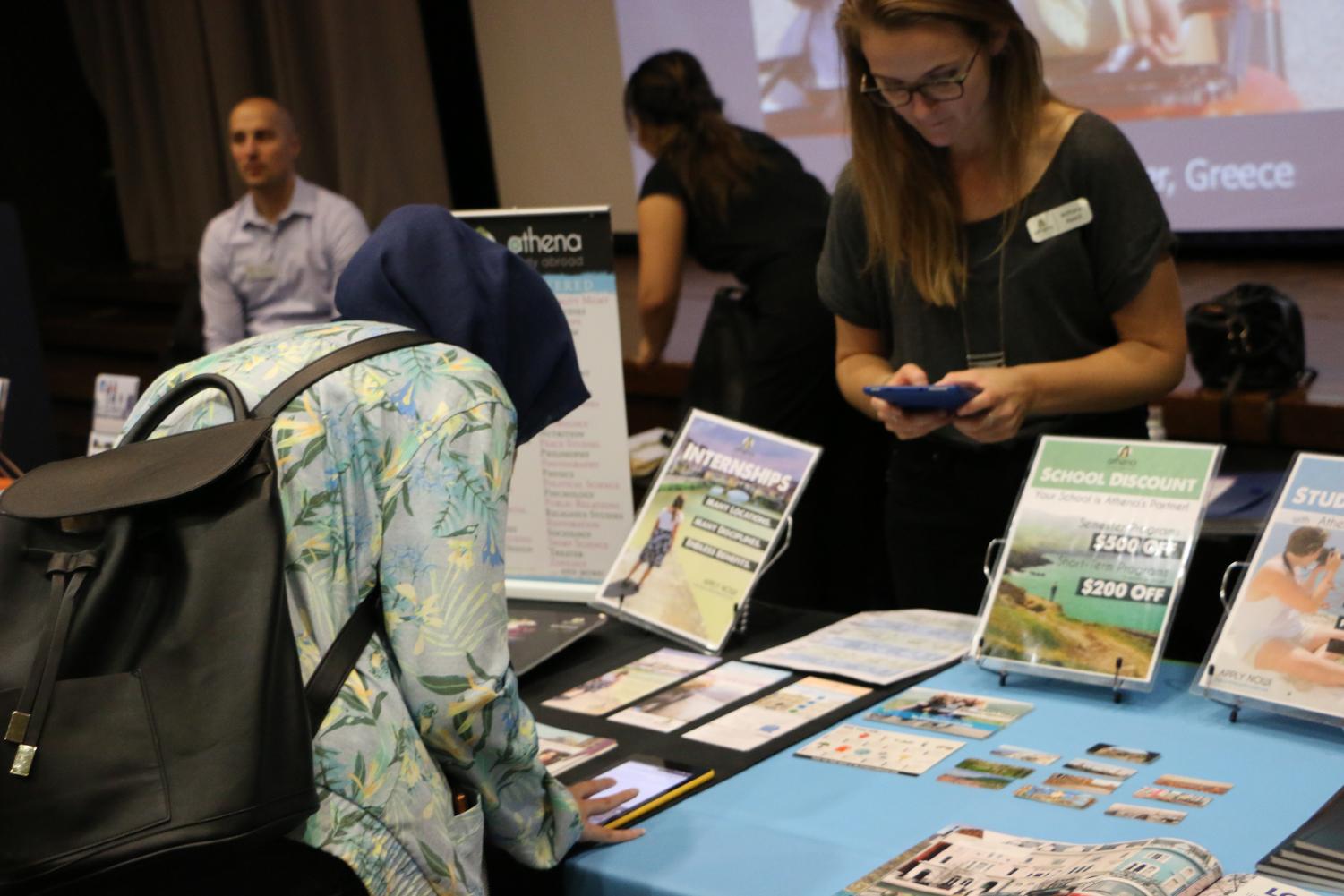 Columbia's Global Education office is trying to diversify travel opportunities for education abroad to better integrate global experiences into curriculum.
Global Education is responsible for all centralized international activity, including the Education Abroad program. The main goal of the program is to accumulate a set of partnerships with international universities that correspond with Columbia's curriculum.
"With a good semester abroad, you open markets for your future," said Marcelo Sabatés, vice provost of Global Education. "Whether you are film or music, media or journalism, you are going to keep connecting with that market forever."
Sabatés began his position at Columbia in February 2017. At that time, the school had nine partner universities abroad. Since his arrival, they have signed partner agreements in three other countries: Chile, Peru and Brazil. The college recently signed agreements in Singapore and Shanghai and plans to solidify a partnership in Africa in the coming academic year.
"The nine partners that are older were strongly concentrated in English-speaking countries," Sabatés said. "For the most part [they are] in the UK and Ireland, and we are diversifying that."
In addition to gaining more than five new partners, Columbia also joined a consortium Mid-America Universities International, an association that partners with another European consortium named Utrecht Network. This partnership gives Columbia access to 20 more schools in Europe.
Most of the universities available through the Utrecht Network partnership are in Mediterranean Europe, such as Greece, Malta, Spain and Portugal.
The options for studying abroad were not always so varied. Mark Chakoian, assistant director of Education Abroad, said Sabatés helped the college diversify.
"Our programs used to be really Eurocentric," he said.
Elio Leturia, associate professor in the Communication Department, grew up in Peru and facilitated the partnership between Columbia College and the Peruvian University of Applied Sciences. Leturia is a member of the Diversity, Equity and Inclusion Committee.
Sabatés said the college is designing  trip recommendations for students based on department requirements, ensuring the trips provide both an enriching academic opportunity and immersive cultural experience.
The first participant is the Business and Entrepreneurship Department—with fashion, dance and cinema and television arts in progress. By the next study abroad fair, college officials  hope to add three or four additional departments.
Making experiences abroad affordable is a priority, Sabatés said. Organizing a trip without an outside provider lowers the cost significantly, so Global Education encourages faculty members from foreign countries to organize trips to their hometowns. Plus, there are certain cases where a semester abroad would be less expensive than living in Chicago, since housing and food are significantly cheaper in places such as Greece or Shanghai.
There is also talk of developing a fixed abroad location for Columbia, a plan proposed before Sabatés started his position as vice provost. The idea would be to offer summer classes for Columbia students in a location that reflects geographic diversity.
"An abroad experience for a contemporary, good college education should be the default," Sabatés said. "It shouldn't just be an exception or an embellishment; it should be the default."