AEMM students to tout talents at SXSW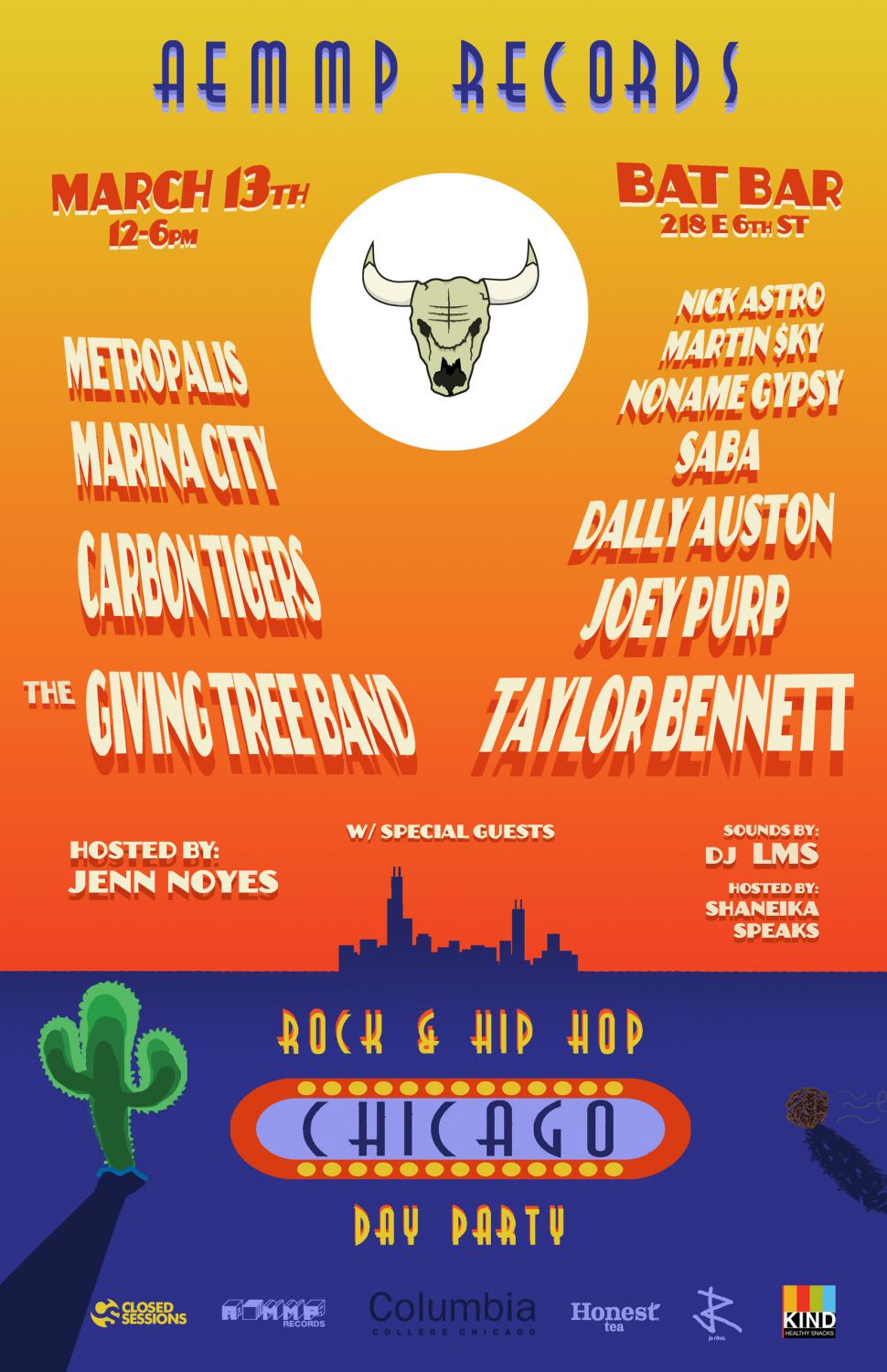 The Arts, Entertainment & Media Management Department will send 90 students to this year's South by Southwest film, music and live performance festival March 12–16 in Austin, Texas. This will be the program's fifth year attending the popular film and media festival.
Students who are currently enrolled in the AEMM Department's five practicum courses will attend the festival to apply the skills they have learned in class, said Justin Sinkovich, assistant professor in the AEMM Department.
Sinkovich, who has been to SXSW 15 times, said the number of students attending the festival has gradually increased throughout the past five years, adding that the trip has grown from 17 to 90 students since the first trip in 2009.
"It's spectacular that we've been able to bring even more students this year," Sinkovich said. "Just seeing their reaction to it and how they get so much out of the trip with this many students, that will be multiplied more than it has in the past."
Jerry Brindisi, assistant professor in the AEMM Department, said attending the festival gives students resources in their fields.
"For a lot of [students], it's the first time that they are really engaging in the industry on such a large scale," Brindisi said. "To see this all kind of come together is really exciting. I think the students really enjoy it and it's a really good experience for them."
Brindisi said for students to attend the festival, they must be enrolled in an Arts, Entertainment & Media Management Production practicum course, which require students to have at least 60 credit hours, meaning most students are juniors and seniors.
He said there are five practicum courses within AEMMP that focus on different areas of music business, including digital distribution, music publishing, a talent agency and a
record label. Brindisi said AEMMP Records, the student-run Columbia record label, has rented Bat Bar, a lounge in downtown Austin, so students can hold an event showcasing their label's artists on March 13. He said AEMMP has also been working with the Office of Alumni Relations to invite and collaborate with alumni for the Bat Bar event and throughout the festival.
"Just to see students engaging the music industry professionally is really exciting," Brindisi said. "This is their event that they are putting together. They are showcasing their artists [and] they are connecting with industry professionals who are down there."
Evan Paeth, a senior AEMM major, said he is working specifically with the rock division of AEMMP Records and is trying to showcase Columbia artists like the rock band Marina City.
Paeth said he attended the festival last year to showcase artists from the Chicago area, while also discovering a lot of new musicians.
"I'm beyond excited," Paeth said. "Last year just gave me a preface for what this year is going to be."
Popular artists such as Kendrick Lamar, Coldplay, Keith Urban, Imagine Dragons and Pitbull are scheduled to perform March 12. Comedy performances by Bill Cosby, Seth Meyers and Sean O'Connor will take place throughout the festival at different venues in Austin.