Canvas receives positive feedback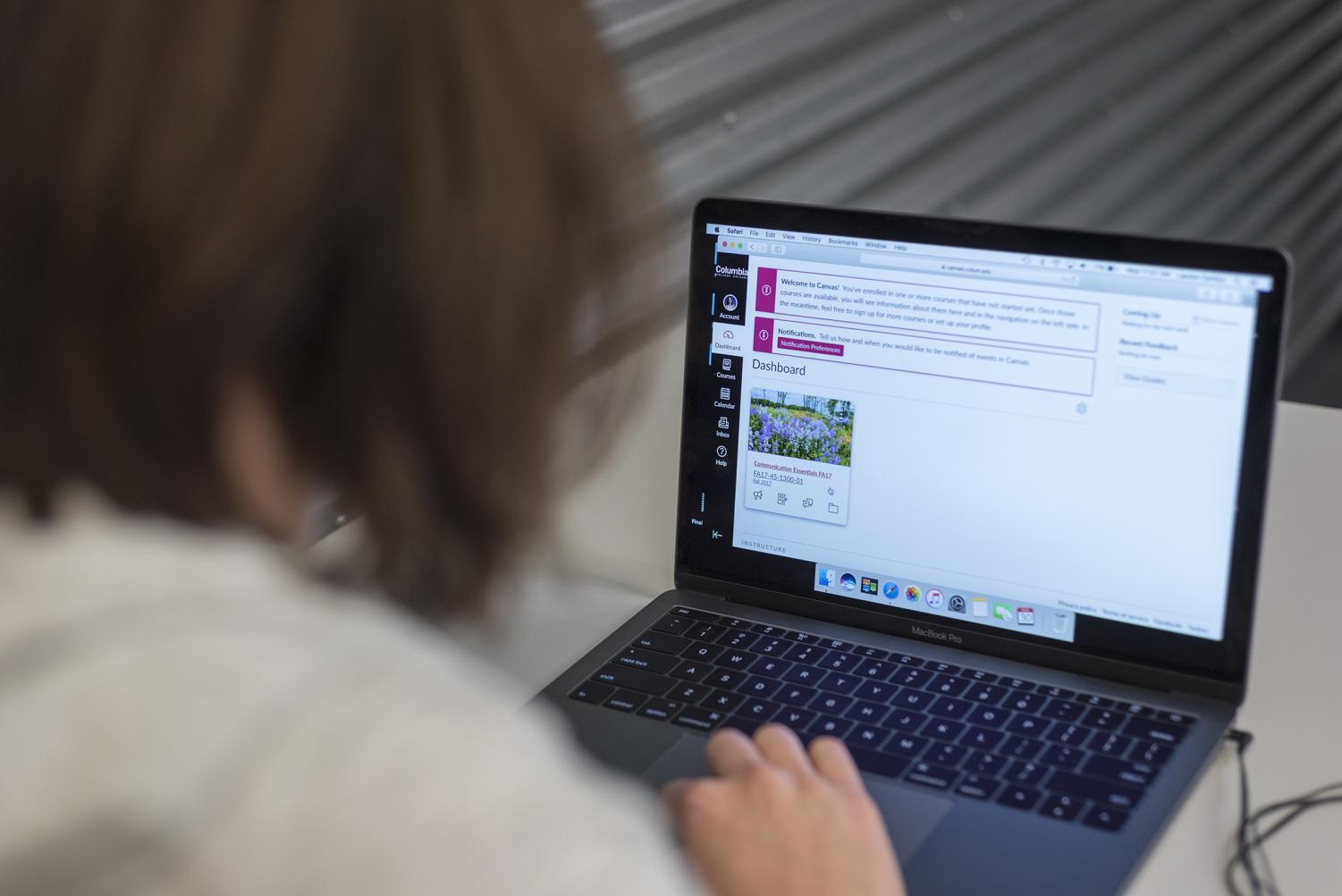 The college is transitioning to a new learning management system after receiving positive feedback about the system's use during the summer. Many courses are set to use the platform starting this semester.
The college signed a contract to use Canvas to improve its delivering of online education programs, increase enrollment and generate new revenue for the college, as reported Nov. 28, 2016, by The Chronicle.
Faculty has been training with the system all summer to prepare for teaching with it in the academic year, according to Dolores Marek, director of Information Technology. About 80 full-time faculty members and 60 adjunct professors attended training sessions to get ready for the 500 courses transitioning from Moodle to Canvas this fall, she said.
I.T. decided to go with a longer timeline planning to fully introduce Canvas in fall 2019. After conducting research and interviewing professionals from other colleges that have made the transition from Moodle to Canvas, I.T. decided it was important to ensure faculty and students had enough time to learn the new system, according to Marek.
Canvas was introduced to Columbia students for the first time this summer as a platform to five online courses and received almost entirely positive feedback, said Vice Provost for Digital Learning Robert Green.
"Eighty percent of the students overall rated their courses excellent or good, which I think is fantastic considering this is a brand new initiative," Green said.
The five courses began June 5 and ended July 29, as reported April 10 by The Chronicle. Total enrollment in the courses, 126 students, exceeded the Digital Learning Team's expectations by 26 percent, according to Green.
Many students complimented the system's user-friendly interface and said all courses should use the program, according to Green.
Tom Dowd, School of Media Arts' associate dean, used Canvas for the first time teaching one of the online summer courses, "Introduction to Game Development." Dowd said he was impressed with the program's quality and that it was an easy transition for his students who also had never used Canvas before.
"They took right to it," Dowd said. "I had zero comments or complaints about the use of the system. Everyone was able to find everything, and there were no real issues."
Robert Morvay, a junior theatre major, used Canvas for two years at McHenry County College in Crystal Lake, Illinois, before recently transferring to Columbia. Morvay said Canvas was a major contributor to his previous success.
"I took several online-only classes that were all through Canvas," Morvay said. "If it wasn't set up in the way that it was, I would have struggled a lot more."
Morvay said Canvas works as the "perfect social network" where you can easily communicate and share notes with other students as well as video chat for group collaborations.
"My favorite thing about Canvas is how easy it is to have conversations with your professors, as well as the easy access for learning materials," Morvay said.
Green said that his goal for the next year is to guarantee a high-quality user experience with Canvas for every student and the same consistency in all courses.
"I'm really happy with the results," Green said. "As an institution, we can only get better from here."