Faculty Senate discusses disappearance of majors from website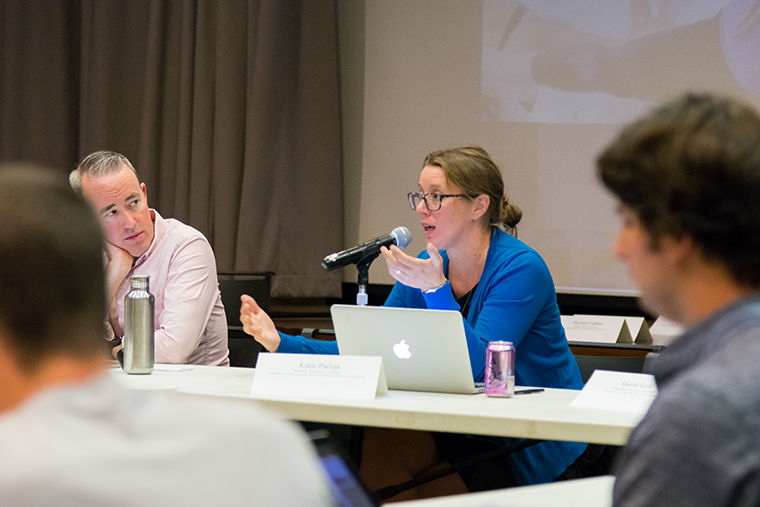 Missing programs reappeared on the college's website after Faculty Senate discussed the disappearance of early childhood education, creative arts therapies, arts and materials conservation and cultural studies majors during its Aug. 24 meeting.
In an Aug. 28 email statement to The Chronicle, Sean Andrews, associate professor in the Humanities, History and Social Sciences Department and president of Faculty Senate, said he does not know why the majors were not on the site but the Senate is in communication with the Strategic Marketing and Communication Office and the Provost's Office to set protocol for checking the accuracy of the website and prevent further majors from disappearing online without notice.
While it is unknown how long the programs remained offline, they appeared back on the website Aug. 27. However, The Chronicle also reviewed the Common App application high school students use to apply to multiple colleges and did not find the programs listed as available majors for Columbia as of Aug. 29.
Without their availability on this service, high school seniors could not apply for these majors for the next school year.
None of these programs have officially been discontinued, Andrews said.
"It seems a little problematic to hold programs accountable for low enrollment when students cannot find them on the website," Andrews said.
A report from President and CEO Kwang-Wu Kim and Senior Vice President and Provost Stan Wearden proposed the discontinuation of early childhood education and three dance movement therapy programs during the Spring 2018 semester, which could lead to faculty terminations.
Kim announced the decision to pause the discontinuance to allow greater time to study the recommendations of Faculty Senate, as reported May 6 by The Chronicle.
Katie Paciga, associate professor in the Humanities, History and Social Sciences Department and Faculty Senate secretary, said removing the programs from the website can cause problems for students in the future.
"When our graduates apply for jobs, [potential employers] come and look at the kind of program they've come from," Paciga said. "Pulling down information about a licensed program in education is entirely problematic in securing the job futures of our graduates."
Faculty Senate also discussed meeting with Wearden over the summer about changing the discontinuance policy.
The executive committee has had several meetings with Wearden and college administration regarding the discontinuance policy and phased retirement plan, Andrews said.
The phased retirement proposal was announced during the March 9 Faculty Senate meeting. The plan would allow eligible faculty to slowly reduce their workload over two or three years in preparation for retirement.
They do not have an official charge yet for phased retirement, Andrews said, but the work will be completed and implemented by the end of the academic year.
He added that the executive committee is working with the provost to set up a clear policy for discontinuance of programs and termination of tenured faculty.
"College legal counsel refuses to allow a more robust policy, insisting the vague outlines and the statement of policy are sufficient," Andrews said. "The provost office recognizes the need for a clear process, regardless of whether it's written in the policy."