Exclusive: CTVA faculty rally behind Wenhwa Ts'ao for interim chair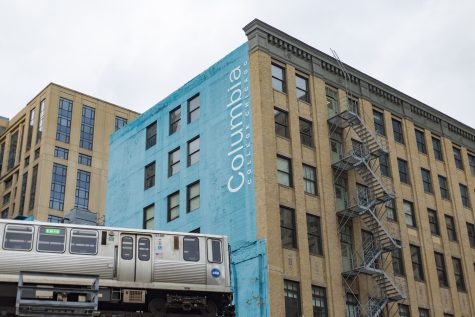 Faculty from the Cinema and Television Arts Department are rallying behind colleague and filmmaker Wenhwa Ts'ao for the position of interim chair.
"Yes, I did self-nominate," Ts'ao said in an email sent to the Chronicle on March 15. "My colleagues also nominated me for this interim chair position."
Although the dean of the School of Media Arts, in consultation with the provost, will ultimately choose a replacement for outgoing Chair Thelma Vickroy, faculty want the college to consider Ts'ao.
The Faculty Manual, which outlines the policies and procedures for hiring, states that faculty play a "consultative" role in the decision making process for chair, but there is disagreement about what that actually means.
"In some cases, an acting chair or interim chair may need to be appointed to oversee the department for a limited period," according to section 320 of the manual. "In such cases, an acting or interim appointment will be made by the provost and dean in consultation with department faculty for a duration not to exceed two years."
CTVA faculty members Kristin Pichaske and Carolina Posse invited their colleagues to a forum on March 17 at Columbia's 1104 S. Wabash Ave. building to meet with Ts'ao and "have an open discussion" about the future of the CTVA.
"This is just an opportunity for Wenhwa, who is the only candidate for the position of interim chair [that] we are aware of at this time, to have an open discussion with her colleagues," Pichaske told the Chronicle in an email. "Anyone is welcome to attend."
This comes less than a week after Dean of the School of Media Arts Eric Freedman announced that he would appoint an interim chair to the department, rather than a permanent one, since he will also be leaving the college after this semester for a provost role at Truman State University.
Vickroy, the current chair of CTVA, is stepping down from the role in August, at the end of her three-year contract.
"We considered these requests carefully, looked at how this works at other universities and came up with a process we believe is democratic and has transparency while also respecting the right of the dean to be the final decision-maker," according to the email from Pichaske and Posse.
In a previous forum on March 8 with Freedman, several CTVA faculty members voiced concerns about the transparency of their chair selection process and requested a more collaborative process where faculty have the opportunity to ask the candidates questions.
On Monday, March 20, the School of Liberal Arts and Sciences is holding an open forum for professor Elizabeth Davis-Berg, a Faculty Fellow for the Columbia Core and a candidate for the chair position in the Department of Science and Mathematics.
According to a March 14 email announcement from Dean Steven H. Corey, Davis-Berg is the only candidate for the chair position.
Corey cited the faculty manual in announcing the open forum, which will be held at 2 p.m. on March 20 in Room 109 at 623 S. Wabash.