Erik Overton remembered for his dedication to serving Columbia community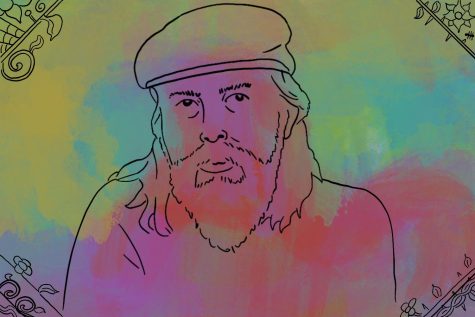 Colleagues remember Erik Overton for being soft-spoken and for his love of travel and adventure.
The computer production supervisor in the Animation Program died in early February. He was 45.
Overton worked in the Interactive Arts and Media Department for over 20 years, focusing on technical support for all areas related to computer animation. According to his family, he enjoyed playing board games, designing Lego creations and fantasy and Sci-Fi.
Jim Rohn, an associate professor in the Interactive Arts and Media Department, knew Erik Overton since Rohn came to Columbia in 2000.
"I knew him right from me being hired as one of the support people, for me as adjunct faculty," Rohn said. "His responsibility and mine were very tied together."
Rohn added that Overton was "constantly helpful" to his students and treated them with respect and collegiality.
Rohn said Overton was a Columbia graduate. Because of this, Overton related heavily to the students, both in educational and social settings.
Rohn said some of Overton's proudest accomplishments were made in the workplace. Rohn said Overton was always staying current on software and hardware needs for students.
"He was a pivotal part of any sort of support we needed in order to finish our capstone films, " Rohn said.
Rohn's favorite memory with Overton included attending a wedding of former students in New Zealand. Rohn said he enjoyed being able to spend time with Overton off campus.
Kit Overton, Erik Overton's wife of 10 years, said he enjoyed traveling and "always wanted to find what locals do." Kit Overton called him her best travel companion, whether it was a short drive from home or flying to New Zealand.
Kit Overton said one of her husband's greatest accomplishments was traveling to New Zealand since it was on both of their bucket lists.
"I believe building a life with me was a great accomplishment for him as well," Kit Overton said. "Finding that other person who makes you feel like your best self is always a great accomplishment of life."
Kit Overton said her husband had a calm personality.
"It took a lot to get him riled, which is the opposite of me," Kit Overton said. "He was a great yin to my yang and balanced me."
Kit Overton said that her spouse would want to be remembered for everything he brought to his life.
He "would want people to remember him as the knowledgeable, easy-going, caring, kind, geeky man he was, who loved a good beer and an in-depth chat about space travel or robots or wizards," Kit Overton said. 

Ron Fleischer, an associate professor in the Animation program, met Overton when he gave Fleischer a tour of the department during his interview to work at Columbia.
Fleischer remembers how much Overton loved being part of the Animation team and said he was always giving his input on films.
"One of the last things he said to me was 'we made some great films together,'" Fleischer said.