Faculty remember Kim McCarthy's life and legacy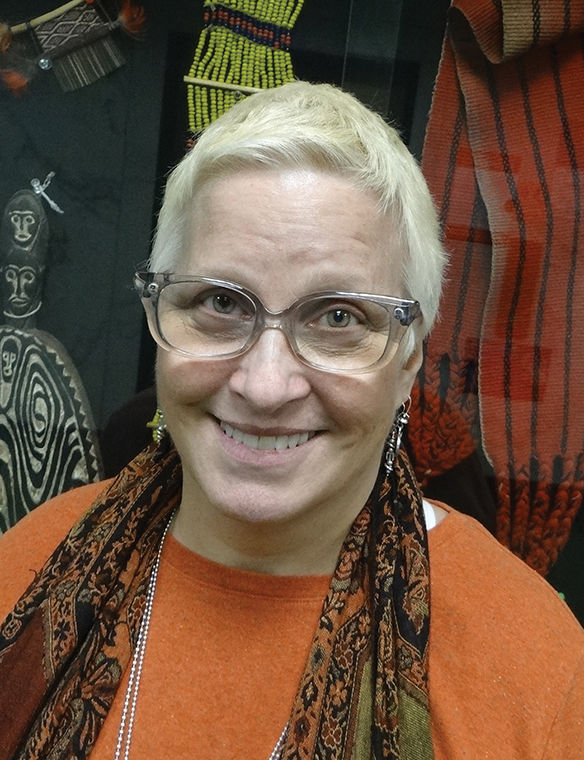 Kimberly McCarthy, an associate professor in the Humanities, History and Social Sciences department, died Labor Day weekend after succumbing to a long battle with an illness.
McCarthy died in hospice care in her home town of Santa Barbara, California, she was granted a medical leave, said Steven Corey, chair of the HHSS Department.
Due to the confidentiality of the Family Medical Leave Act and family wishes, The Chronicle does not have details on McCarthy's illness.
McCarthy, who had been working at the college since 1989, taught courses in psychology. She helped shape innovative curricula such as creative psychology and was a founder of the college's cultural studies program, Corey said. McCarthy was skilled at analyzing students' creative energy, describing the psychology behind it and ensuring that students had the best experience possible, he added.
"She understood that she was the perfect representation of a Columbia College faculty member," Corey said. "She was a musician, so she understood what it was like to work with creative people, but she was also a social scientist. As an [intellectual], she was able to bridge academic work with creative practices in a way that was truly inspiring."
Joan Erdman, a professor in the HHSS Department, was a faculty member when McCarthy was hired. Erdman said they became friends instantly and that she knew she was special. Erdman described McCarthy as one of a kind, both as a teacher and a person.
Not only was McCarthy good for the college, she was also a musician and composer, so she knew Columbia was the best place for her to be, given her interests, Erdman said.
"We were really lucky to get Kim," Erdman said. "We were looking for a psychologist and she was someone who was interested in creativity, and that just seemed like a wonderful match for Columbia College."
Andrew Causey, McCarthy's close friend and HHSS Department office neighbor, said McCarthy's classes were popular and that students always talked positively about her.
"She pushed the boundaries by doing whatever she thought would get people to move beyond their typical everyday [tendencies]," Causey said. "Students loved her."
Causey described McCarthy as emotionally kind, slapstick funny and intellectually deep.
"Things didn't just happen with her," Causey said. "They unfolded and emerged. Being with her and working with her was less like a series of one-liners than it was like experiencing an improv session."
Causey said his favorite memory of McCarthy was when they worked together on her sound performance piece for the New Music Conference in Evanston, Illinois in 2006, where he played the viola at McCarthy's invitation. This was a huge achievement in her musical career, and she executed it beautifully, he said.
"Kim had a vision and directed us with ease and calmness," Causey said. "We, the performers, quickly entered with what Kim's favorite theorist Mihaly Csikszentmihalyi has called flow—where time is suspended. The audience was absolutely transfixed at the visual movements fused with sonic beauty and joined us in the flow."
Causey said McCarthy's choreographic abilities were part of what made her special. It is very rare to experience such organization with so many people, he said.
"Kim was a person able to choreograph such a space of energized and intense interaction," Causey said. "That's why we will all miss her so much. Kim is a rare bird who flew off, but her friends and family are left with clear, bright memories of her."
Rami Gabriel, an associate professor in the HHSS department, said McCarthy was the closest person to him at the college as well as his mentor.
He said she had a very wacky teaching style. When McCarthy guest lectured in Gabriel's class, she made every student lie on the ground and figure out what his or her spirit animal was, which showed her specific teaching method, he said.
He described her as always being fun, nice and caring. McCarthy was also always looking out for the young faculty to make sure they were on track, Gabriel said.
"She was always into the beauty of life and the fun parts of things," Gabriel said. "To the end, she was positive and she never got heavy about it. [She's] a person we all lived our lives with, and I hope we can all just keep that alive."
The HHSS Department is planning a memorial service in McCarthy's honor during the month of November, the exact details of which are soon be announced.