Editor's Note: We have come a long way, but we still have far to go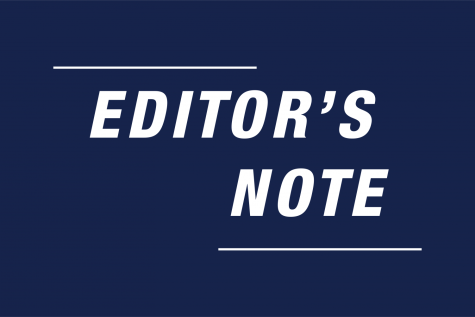 DEI ISSUE
---
When learning the basics of journalism in the classroom at Columbia, aspiring student journalists are taught about "Fault Lines" and how to cross them in order to have a more inclusive and diverse story.
The concept of Fault Lines, pioneered by legendary journalist Robert C. Maynard, says that reporters should cross their own race, gender, generation, geography, class or sexual orientation when reporting out a story in order to get a different look at issues, not just through the lens of their own experience. As simple as it sounds, Fault Lines guide white reporters to seek out Black sources, for example, or have cisgender journalists interview a member of the LGBTQ+ community.
Essentially, Fault Lines, at the end of the day, work to better portray differences in the community and not just reflect the viewpoints of those in a newsroom. The reality is, journalism as an industry has been, and still is, dominated by whiteness — both in the newsroom and outside of it. But we demand more; we demand better.
With the pillars of Fault Lines, reporters are better able to minimize the abstract idea of diversity in the media and put the concept into achievable action.
As a newsroom, we have been individually and collectively analyzing what it means to be an inclusive workspace and how to better serve our diverse community. But how large a role does a newspaper play in the college community as a whole? If you ask us, it's a big one.
That's why for this issue — our final print issue of the 2022-23 academic year — we are honing in on what it means to be diverse, equitable and inclusive. What does DEI mean when it is in action? What do the pillars of the mission mean when they are broken up, and how are they stronger when they are together?
The Chronicle has made mistakes. Our newsroom is more diverse than it has ever been, but it took too long, and we still have more work to do to be inclusive. Our coverage also has not always reflected the diverse experiences of Columbia's community members. However, these 20 pages represent a conscious push to be more diverse, equitable and inclusive within our workspace and in the reporting we produce.
Within this issue, you will find stories about students and Chicagoans serving their communities, while not letting their disabilities define them in the meantime. You will read stories about the college's low retention rates for full-time faculty and what it means for students. We asked students what DEI means to them.
This issue also marks the first time our new Spanish section of the Chronicle, La Crónica, will find a place in print, after originally launching online in early April. Moving forward, the Chronicle is committed to having a home for La Crónica in our print editions, as well as having reporters who report solely in Spanish starting the Fall 2023 semester.
As a paper, we have come a long way, but we still have a ways to go.
As we work to better ourselves and our craft, we ask for you to join us.