Editor's Note: There is no cookie-cutter student experience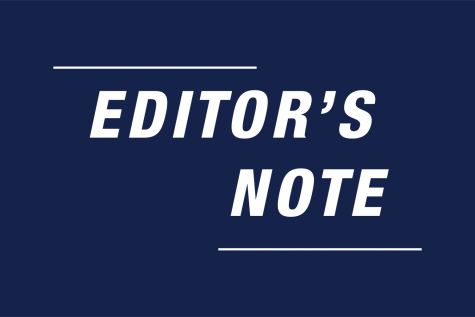 Two weeks ago I spoke on a virtual panel among educators and policy scholars in higher education around the country, and our audience consisted of congressional staff members in Washington, D.C. I was the only student on the panel.
The event was hosted by the Bipartisan Policy Center for its Campus Free Expression Project and was meant to offer context in regard to the coronavirus, the 2020 election and civics on college campuses. The director of the project had seen the work the Chronicle was doing during the summer and invited me to be one of four speakers. As a student journalist, I was there to provide insight on the student experience in the midst of the pandemic.
For an hour leading up to the discussion, I paced back and forth in my room trying to mentally create a short list of the most important aspects of the student experience at the moment. If you are a student, you may know that this is nearly impossible—there is too much going on to focus on one thing.
I was nervous and nearly shaking with worry that I would not properly speak on behalf of college students; this panel could determine how some policy makers think about resources given to institutions across the country.
When I was asked to discuss my experience reporting on the coronavirus, Columbia's reopening plans and the pandemic's impact on students, faculty and staff, I understood there is no common experience. There is not one thing that can easily be fixed by policy makers at Columbia or most colleges.
There is no such thing as a cookie-cutter student or even a faculty or staff member. We do not have the same living situations, the same access to the internet, the same schedules, the same income, the same learning abilities and none of us are in the same mental state. Every student experiences every aspect of life differently, and with the situation our education system is in now, it is outlandish to assume that one direction is ideal for every student.
I have been covering the pandemic and its effect on the Columbia community for months. I cannot even name the number of students, faculty, staff members and administrators I have spoken to, asking them: "How are you holding up during this time?"
I have focused on others and their experiences with education, work, living situations—you name it. But during the panel I was asked to offer insight on my own experiences, and I was a bit thrown off. As a student journalist, I have not sat down and thought about how I have also been impacted by these changes.
The only words I could muster up were about my experience reporting and writing for the Chronicle and about the first few weeks learning remotely. I work and attend classes at home. For nearly 12 hours a day, I am in different rooms in my apartment typing away at my computer.
I get distracted very easily, and I am a hands-on learner, meaning remote learning is not my ideal educational experience. I live on my own away from my parents; I pay for my own bills and necessities, and I do not have all of the technological resources needed to properly obtain the education I am paying for.
But I had not thought about this until I was put on the spot on a panel in front of educators and policy scholars on Capitol Hill. My passion for journalism and for Columbia's incredible community kicked in though, and I felt so proud to speak about what students at Columbia and other institutions need during this time. It made me realize the attention struggling students need right now and the importance of student journalism in reporting people's experiences in a truly personal way.
We are all experiencing the pandemic and an immense amount of change in different aspects of our lives, including education, but that does not mean an overarching policy will benefit everyone in the same way. In order to understand the "student experience," we have to look at individual stories, many of which come from students themselves.