Editor's Note: Sex is just the start of the conversation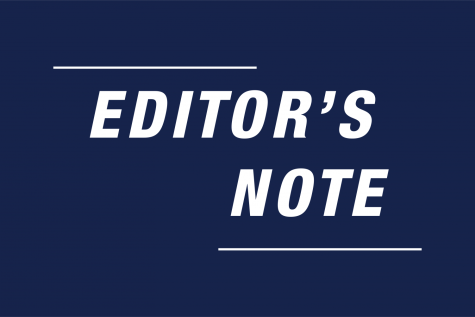 Intimacy. As abstract as it is, we all have some idea of it. When someone mentions it, we feel it.
It's almost universal: the craving for intimacy, the craving to immerse yourself with care.
The Chronicle is back with its annual Sex Issue. But, sex doesn't cut it. It's not enough. The conversation doesn't – and shouldn't – stop there.
When we think of sex, usually the first thing we think of is physicality. What we often forget is that intimacy can be intertwined with it. Sex can be the warmth of two people in a moment of connection, or someone honoring their individuality. Although the latter doesn't always fall under the umbrella of "sex," all of it is intimate.
Intimacy is the calm before the storm. It lives within stroking someone's hair and when you say goodnight. Intimacy is the moments that often go unnoticed, unappreciated and yet still are missed if not present.
It's raunchy and racy. It's soft and sweet. It silences the soul's shouts of "wants" and opens up the door of "needs."
This year, we are shining a light on those moments. Giving them a name. Empowering them.
If sex is the finish line, intimacy is the quest. Intimacy is not a crescendo but rather a beat that keeps us moving. We're all intimate.
Yet, it is different for each person. Experience, circumstance and desire shape it.
In this issue, we report on being intimate with yourself. We dissect the intertwined nature of intimacy and religion. We explore intimacy through the lens of academia.
If there is one notion to take away from our coverage, it's to know more than one thing can be true at a time. You can crave intimacy and dismiss sex. You can wait until marriage for sex but still self-explore. You can have both sex and intimacy. Intimacy might be abstract, but your connection and care for yourself doesn't have to be.
Intimacy is about feeding the soul – what and how you consume is up to you.