Editor's Note: Security alerts should not be limited to campus boundaries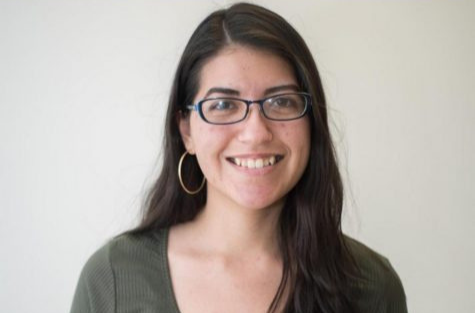 Students living on campus may have been startled at the sound of a gunshot early April 26. As reported on Page 15, a 41-year-old 2015 BMW owner fatally shot a 22-year-old man who reportedly pointed a gun at him and demanded the keys to his car after rear-ending him on Ida B. Wells Drive around 3:15 a.m.
Incidents like this are concerning to students who care about the safety of their living environment in a city known for its high crime rate. After an incident happens, questions swirl through people's minds, and people immediately scroll through social media and news sites in search of information.
As of press time, an alert from the Office of Safety and Security has not been sent to students. Unfortunately, a crime happening near campus doesn't always lead to one, either.
As reported Dec. 7, 2018, by The Chronicle, a safety alert was not sent to students after a shooting occurred at the Jackson Red Line station the night of Dec. 6. A shooting at the same station that occurred Aug. 17, 2017, also did not lead to a campus alert.
For events such as these, one of the first things students think about is whether they will get an alert from campus Safety and Security, however alerts are not sent out if incidents occur off campus or do not pose an immediate threat to students.
On-campus locations are defined by the 1990 Jeanne Clery Disclosure of Campus Security Policy and Campus Crime Statistics Act, which was created to allow students and staff access to information about campus crime at universities across the country.
Higher education institutions that receive federal funding are required by the Clery Act to keep records of crimes occurring on and off campus and issue timely notifications to their campus communities of emergency situations that pose a threat to students or staff. Schools that fail to do this are at risk of civil penalties and loss of federal funds.
Columbia may not have been required to report past off-campus incidents and may not be required to report the April 26 shooting, however, that doesn't mean the college shouldn't.
Whether the event occurs on campus is a technicality, but the worries of students and their parents last long after. The college should reevaluate what constitutes an alert and consider more than what the law states.
An incident may not have occurred on campus property, but it does not mean it didn't directly affect members of the campus community.
The Jackson Red Line stop in particular is frequented by many Columbia students. Not only do many students commute to and from campus, the CTA is often used to get around the city. For example, two Chronicle employees were on a Red Line train during the August 2017 shooting.
A crime alert does not only serve the purpose of notifying students of a crime, it allows students to plan their days around the possibility of a street closure or train delay.
"I pass there everyday to get here," freshman game art major Dayanara Ocampo said of the April 26 shooting. "My mom drops me off on the same street."
With the number of students who take the CTA or drive to campus, it's important for the Office of Safety and Security to consider this an important factor when deciding whether to alert the campus.
The fact that students expect these alerts is reason enough for the college to oblige to this simple request. Columbia students depend on the campus safety alerts to let them know not only if a crime took place, but that their school cares enough about them to send an alert regardless of whether the incident was technically on campus.
Hang on for a minute...we're trying to find some more stories you might like.