Editors' Note: At last, we're back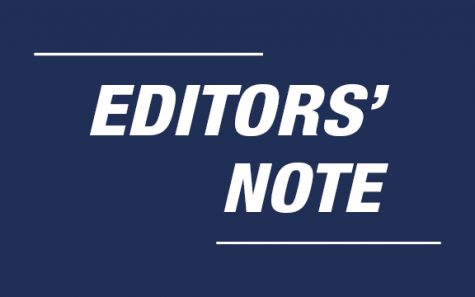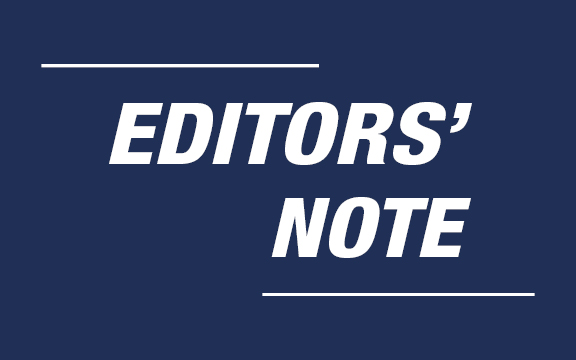 After 18 months spent largely online, Columbia's campus is now bustling with students, resembling something closer to normalcy.
As for the Chronicle, when the world went online in March 2020, so did we. Now, we are proud to make our return to print.
Our "Return" issue aims to showcase what Columbia offers to students as they come back and, for many, arrive on campus for the first time.
This year the college recognizes the transition of first-year students, but also many second-year students who are having their first experience on campus.
And just as this return only resembles slight normalcy for the entire college, the same is true for the Chronicle as we enter a new chapter.
Prior to the COVID-19 pandemic, the Chronicle was printing an issue every week. During remote work, we released an e-edition every other week, covering topics such as faculty promotions, security data breaches and alumni success. At the same time, we kept our website up-to-date, publishing fresh stories, photos and graphics several times a week.
We also kept our readers informed on issues ranging from COVID-19-related updates, staff and faculty news and the protest movement across the city through our email newsletter, published Monday through Friday.
We will continue our robust online presence, but we're also excited to continue our print tradition. The Chronicle that you can hold in your hand is back.
The "Return" issue is the first of four thematic issues that will be released throughout the school year. An end-of-the-year recap and holiday issue will come out on Dec. 6, our iconic "Sex Issue" will be released on Feb. 14 and our "Creatives" issue will be on newsstands on May 2, just in time for Manifest.
The way we produce our content has changed as well. In the years prior to the pandemic, it was required that Chronicle staff complete all their work in the office, aside from interviews and covering events. Now we use a hybrid approach, with the office open to employees who wish to use it, but allowing staff members the option to work from home as well.
Our office—still the hub of our operation—continues to buzz with excitement, even while we have infused new technology into our process, such as Slack to produce our content, similar to what is now happening in professional newsrooms across the country. 
Being able to see the office, as well as each other, was an incredibly exciting experience for all when we arrived for training last month, especially when considering that just three members of our staff had any experience working in our office prior to the pandemic.
This is a return that has been long awaited, as a print version of the Chronicle has been a staple of the Columbia campus since 1978, with the campus' first student newspaper, the CC Writer, arriving five years prior.
As we begin this new era of the Chronicle, we thank the people who allowed us to get here. The work of former editors-in-chief Alexandra Yetter, Mari Devereaux, Kendall Polidori and Brooklyn Kiosow, and countless others helped navigate the initial transition to this new reality we see today.
The four most recent EICs are part of a larger group of Chronicle alumni who did not get to make the return to the office they longed for before graduating. But even when facing uncertainty and the likelihood of never working in the Chronicle office again, they pressed on to serve the Columbia community in a time of need.
This group of alumni motivates us, and they inspire us to serve our readers as best we can.
As the new co-editors-in-chief of The Columbia Chronicle, we welcome our new on–campus readers and thank our existing readers for sticking with us.
We are excited to be printing again and we feel the Chronicle is as strong as ever. It takes more than a global pandemic to stop us from serving the Columbia community.