Editor's Note: A new era for the Chronicle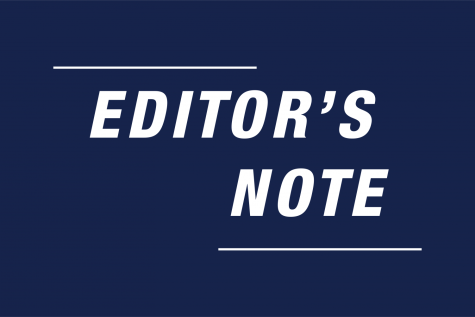 Change is never easy. Change is usually decided for us and hits us when we least expect it – or want it.
The concept of change has two sides. One shouts fear of the unknown. The other, the less familiar, is liberation. Liberation and opportunity both come as a result of change.
Just like Columbia and the rest of the world, the Chronicle is changing.
The Chronicle has entered a new era. It is an era with a new faculty advisor, as our previous faculty advisor steps out of the role and our general manager is preparing to exit as well.
We also have new management. A new editor-in-chief, managing editors and a slew of new reporters are ready to hit the ground running.
Starting this semester, we will deliver shorter, smarter writing, and you will see our staffers around campus more. We plan to give you news faster. Before the semester even started we broke the news that the dean of the School of Media Arts was leaving for Truman State University. We also reported the latest on the COVID-19 policies.
Starting today, on the first day of the semester, we want to hear from you. We are here to serve the Columbia community, so let us tell your stories.
All of these shifts – that in some moments feel like chaos – are filled with both of those characteristics of change: fear and liberation. Unease and excitement. Apprehension and quiet confidence.
But, our commitment to journalism and the pursuit of truth will never change.
Our goal of uplifting voices in the Columbia community will never change.
Our role at this college will never change.
The pandemic has changed us. Politics have changed us. Circumstance has changed us.
We are changing and will look different, but our mission remains.