Editorial: Columbia resources are abundant but elusive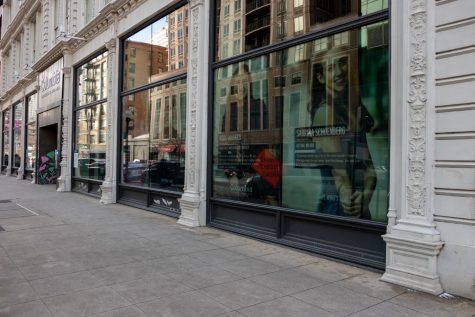 Columbia provides plenty of resources for its students, but the information about them is scattered, making it hard for students to know exactly what's available to them.
Some departments send out weekly newsletters and are active on social media. Others are not.
Freshmen Creative Writing major Brianna Gartrell was unable to attend orientation and only discovered resources such as TRIO and the tutoring center through word-of-mouth.
Their department also doesn't communicate consistently about its own events.
"With Creative Writing, I really only know about panels where the writers read their stories or Writer's Lunch, but that's kinda really it," Gartrell said.
Under the current system of communication, many students find things out only if they happen to see posters or if they know where to look on Columbia's website for the information.
It doesn't help that the campus is spread throughout Chicago's South Loop, with each of its respective buildings corresponding to very specific majors and subjects.
With a design such as this, it is easy to forget that within each building, there are spaces and facilities open to everyone.
Did you know Columbia had these resources?
DPC Center
 MakersSpace
Academic Center for Tutoring
TRIO
Career Center
Open Studios
…and MANY more
It's incredibly difficult to take advantage of those resources if the students are not aware they exist or how to access them.
Devon Polderman, academic manager for the English and Creative Writing Department, emphasized that plenty of departments are still rebuilding from the pandemic.
That is why Columbia needs to step in to help.
The school should provide a comprehensive list of resources compiled in a singular tab on the website, where current students can go to search for potential support. This information should include hotel discounts for Columbia students, how to access the full Adobe Creative Suite and locations where students can print for free. (ECW students can do this in the 33 E. Ida B. Wells Building, for example.)
Columbia resources are powered by our community members, and the faculty and staff spearheading these resources are oftentimes stretched to their limits.
The school would better serve our students with easier-to-find information about the resources they pay for and deserve.
The Chronicle Editorial Board is comprised of staff members who are independent of most news production. It has the same standards of fact and after debate among its members, presents the viewpoint of the Chronicle on issues of importance to the Columbia community.