EDITORIAL: Chicago must enact rent control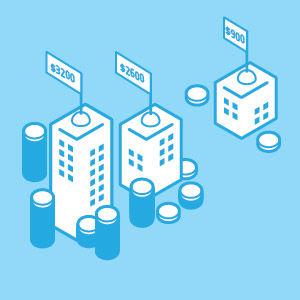 During Chicago's November elections, 18 precincts voted in favor of a non-binding rent control referendum, which would limit the amount landlords can raise rent each year to stay in line with inflation.
Roughly half of all households in Cook County spent more than 30 percent of their income on rent in 2016, according to an April 5 report by the Institute for Housing Studies at DePaul University. The city is losing its culture because of skyrocketing rent rates, but the city has an opportunity to fix this tragedy by enacting rent control legislation.
Illinois passed the Rent Control Preemption Act in 1997, making it illegal to pass rent control measures. In Chicago, a group called Lift the Ban is working to reverse and replace the law.
Providing affordable housing keeps people in their home neighborhoods and reduces the burden of rent on their paychecks. Having extra money each month allows residents to engage with local businesses. As students studying downtown, rent control is critical because it would allow us to live close enough to take public transport and have a reasonable commute. Enabling students to stay in the city after graduation would have a significant positive economic impact.
When rents goes up, people are forced out. Historical buildings are snatched up by corporations with no emotional investment in the city, renovated to the point of unfamiliarity and rented out to higher-income transplants. Family-owned businesses that were once staples of the area go bankrupt without the residents who supported them, replaced by yet another Starbucks or Target. This is the vicious cycle that Chicago's current rent process feeds.
This system is begging to be disrupted by Chicago communities. Legislators must listen to the voices of those they represent, who are calling for systemic change to preserve Chicago.
Those most affected by rent rates give Chicago its character. Without vibrant communities made up of people of color, LGBTQ people, elderly people, low-income people and young people, Chicago will become another boring hub for business hegemony. Neighborhoods centered around art, music, food and community must be preserved by protecting the people who have lived there for decades.
Rent control provides a relatively simple and proven solution. It has worked in New York, and it can work here. Chicago is great because of its people, not in spite of them. Culture is a resource as valuable as money.
Rent control is more than keeping money in residents' pockets. It promises that dynamic communities will continue living in areas they have molded for generations. It allows art, music, cuisine, fashion and activism to thrive in places that need them. Enacting this policy would do more than just respect those who live here; it would protect the hope for a future as lively and diverse as the present.
Eighteen precincts have spoken. Now it is time for the legislature to listen and make rent control a reality.