Hillel to celebrate Hanukkah on campus with students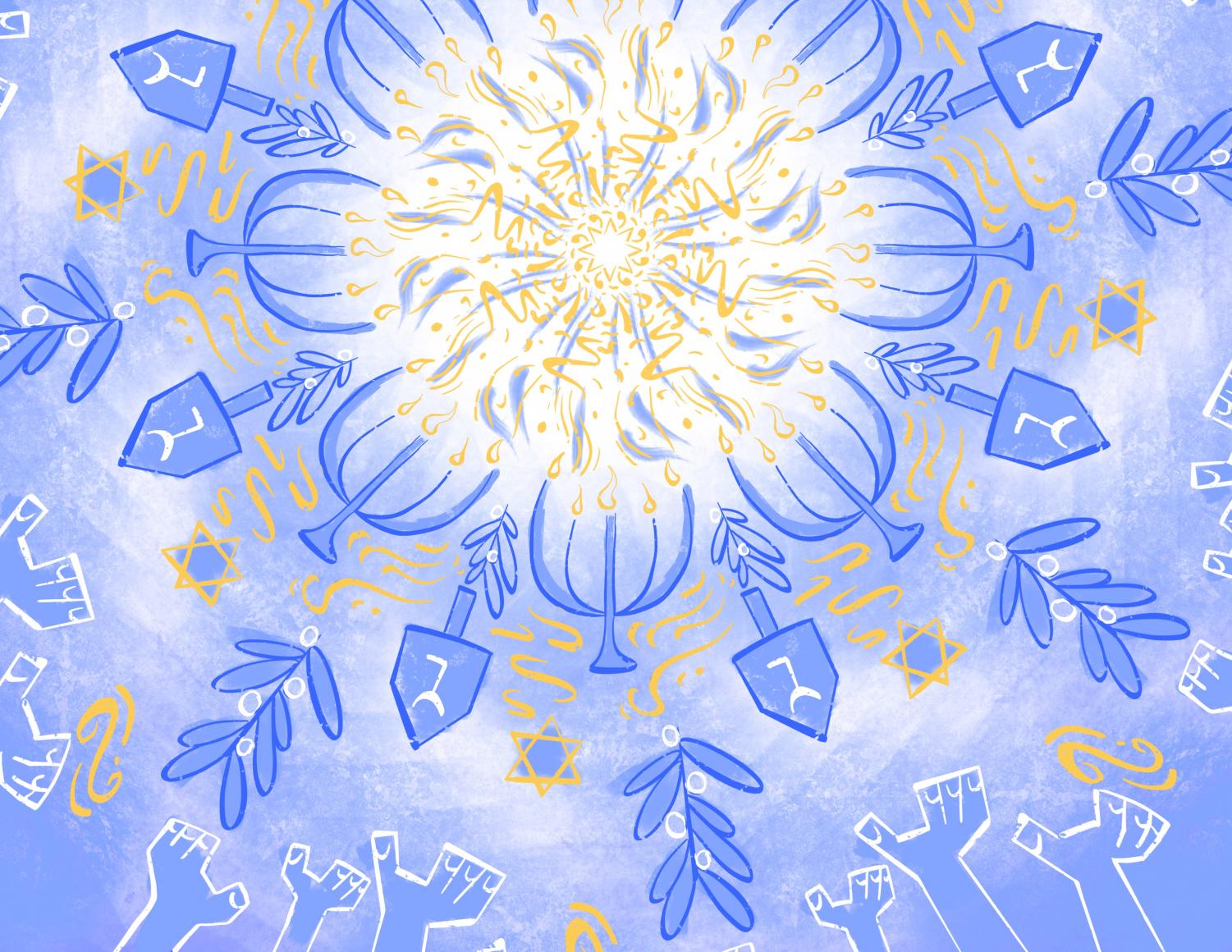 Weekly dinners, a strong sense of community and, of course, exploring Judaism are at the core of Columbia's Jewish student organization.
According to its website, Hillel is the largest Jewish campus organization in the world. It allows college students interested in the Jewish community to express their faith, said Jess Ashley, Columbia's chapter president and sophomore multimedia journalism major.
While Columbia has a chapter of Hillel, it is also a part of the larger Metro Chicago Hillel, which includes schools such  as DePaul University, the School of the Art Institute of Chicago and Loyola University Chicago. The chapters hold their own events but collaborate with each other throughout the year, Ashley said.
"You don't have to know Hebrew perfectly, and you don't have to have been raised Jewish," said Secretary of Hillel and sophomore dance major Hannah Braun.
For Ashley, joining Hillel was her first introduction to a real Jewish community.
"We want to be that place for someone to have that force of a Jewish community or for someone who may not know a lot [and] wants to expand their knowledge about Judaism," Ashley said. "We can be that place of learning or at least starting point."
Hanukkah began Dec. 2, and Hillel will host a celebration Dec. 6 from 6–8 p.m. in The Loft, 916 S. Wabash Ave. The event will feature dreidel painting and cookie decorating.
Hanukkah is a holiday when miracles are celebrated, said Hillel's Loop campus Rabbi, or Rav, Ezra Balser. Hanukkah is derived from a miracle related to the Maccabees overcoming Greek control over the Jewish temple. After the Maccabees won the war in 164 BCE, they rededicated the temple to their own people, God and practice, Balser said.
"We have the story of when they were resetting the temple, they were going to light the traditional Menorah, [but] they only could find a small amount of oil. Instead of lasting the one day that it looked like it would, [it] actually lasted for eight days," Balser said.
Balser said Hanukkah lasts eight days and includes lighting the candles of the Menorah each night to commemorate everything God has done for the Jewish people.
"Come by, come to a Shabbat dinner or to the Hanukkah program at Columbia, and check it out for yourself," Balser said. "You'll meet good people."
Leaving your religious community at home to go to college makes some feel disconnected from faith. Hillel makes it simple for one to keep that piece of tradition, Braun said.
"It has made me feel even more connected to Judaism because it reminds me it is always there, and I always have a place to go," Braun said. "I am able to go to services, be involved and feel that sense of community that I felt growing up in Hebrew school."