Eat, drink and meet bunnies: Four places to visit this fall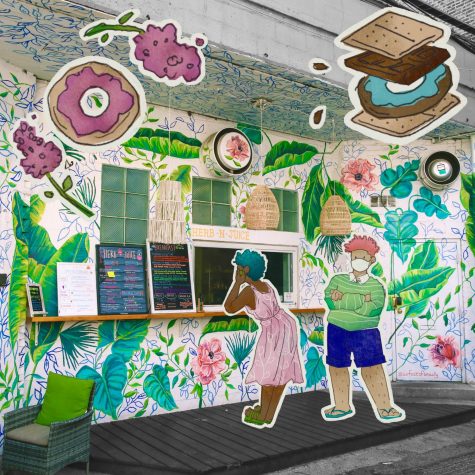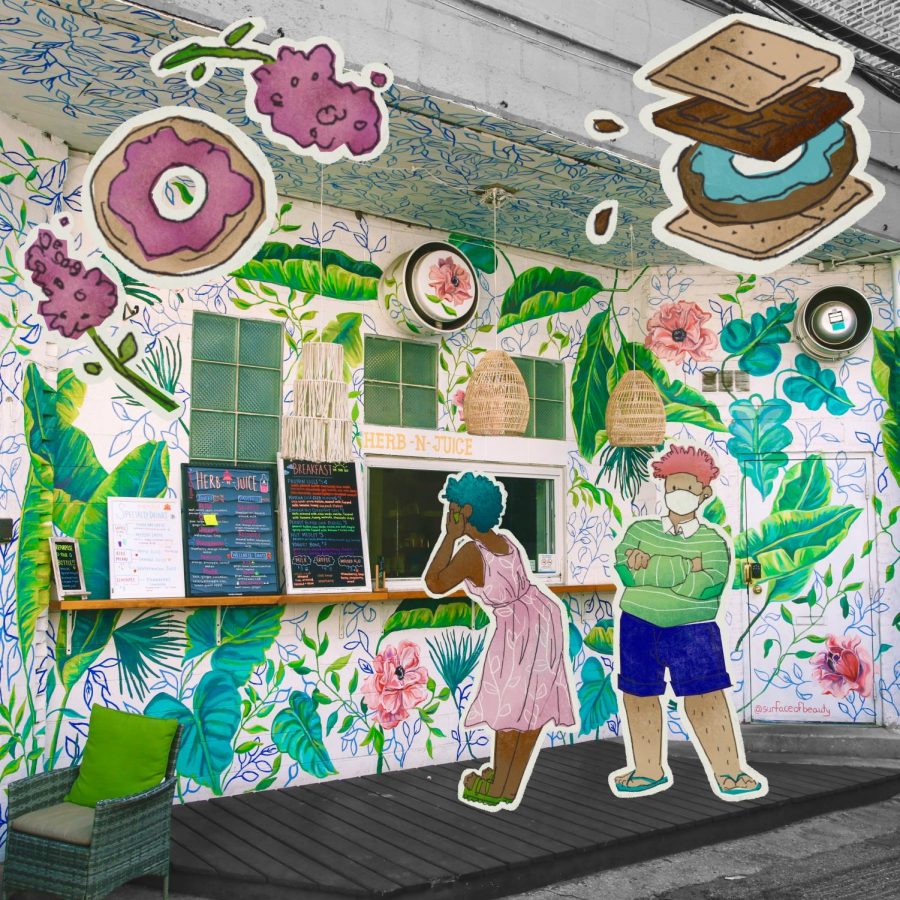 From bunny rabbits frolicking in yoga sessions to doughnuts infused with lavender, Chicago has plenty of new and seasoned businesses to keep students busy and well-fed this fall.
Even with social distancing measures in place, students can take a break from studying with an online jazz concert or relieve stress with some retail therapy. The Chronicle compiled a list of places around the city that should be on every student's radar.
BEACON DOUGHNUT CO. (810 W. Armitage Ave.)
Now operating from an alley window on Armitage Avenue, Beacon Doughnuts was founded by Andrew Catrambone and Ben Fritz, after humble beginnings as a booth at a farmer's market. These vegan doughnuts can now be ordered in person, or preordered to limit contact with other people.
What sets Beacon Doughnuts apart from other shops are its unique combinations—from campfire s'more to orange pistachio and a classic glazed, the flavors are experimental and switched out seasonally. Its best-selling doughnut, the lavender vanilla, is infused with blue lavender and was originally a one-off flavor.

"People seem to like it, and it is a unique flavor," Catrambone said. "We put it on the menu I think a month ago and expected it just to be a weekend special, but people liked it so much we decided to keep it on."
The shop is open Thursday through Sunday from 9 a.m. to 2 p.m. Doughnuts range from $2.95 to $3.25 and can be ordered through ChowNow.
CUDDLE BUNNY (2901 N. Clark St.)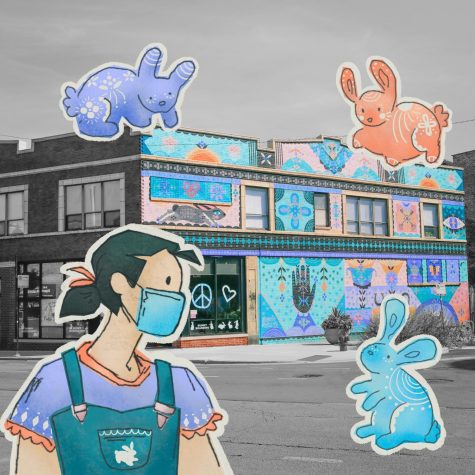 Created primarily as a way to help college students adjust to campus life, Cuddle Bunny allows customers to social distance while interacting with bunny rabbits.
"The idea [for] Cuddle Bunny came from the fact that we wanted to provide a space where college students, primarily, can come and get their oxytocin fixed from our bunnies to help replace the feelings of loneliness that they're getting because they're missing their pets that they might have back at home," said owner Barbara Burdick.
Activities range from hanging out with bunnies and feeding them to bunny yoga and art nights. There are 11 bunnies, sourced through donations and breeders.
Customers can meet Rex, a 15-pound strawberry blonde Continental Giant; GG, a Flemish Giant who weighs 15 pounds and is only five months old; and brothers Little Bear and Marley, a bonded pair.
Cuddle Bunny is open from 10 a.m. to 9 p.m. every day, and the events calendar can be found here.
NOMAD-CHICAGO (820 N. Franklin St.)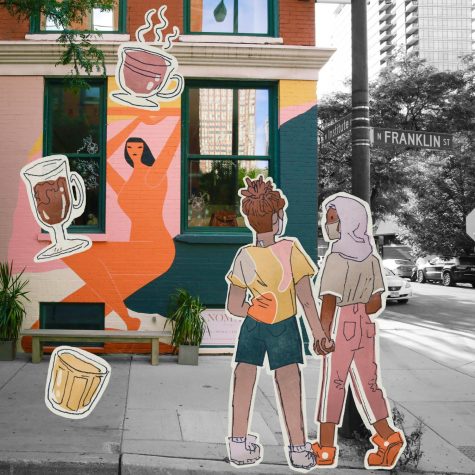 Inspired by European cafes with wide archways and creamy white walls, customers who visit Nomad-Chicago have the option of grabbing an affordable coffee while perusing for home decor, accessories or other gifts.
The cafe, boutique and event space is a sanctuary for artisans, said Creative Director Erika Nolan.
"The decor is very subtly feminine, but it's very inviting and warm and so people really have that feeling of escaping when they walk in, which was our goal—the sanctuary for the wandering soul," Nolan said. "Creating a space where people can come and escape the hustle and bustle of the city."
Customers can remain socially distant and order to go or spend up to two hours in the cafe; only ten people are allowed in at a time. Customers can also take photos in front of the large, vibrant mural Nomad-Chicago commissioned Chicago artist Laura Berger to create.
All merchandise is hand-picked, with an emphasis on supporting the work of women and artists of color.
It is open Tuesday through Sunday from 10 a.m. to 4 p.m. The Nomad-Chicago website also offers the option of browsing and shopping online.
TUESDAYS ON THE TERRACE: At Home Edition (Facebook Live)
A recurring event run by the Museum of Contemporary Art, Tuesdays on the Terrace, was moved online after planning began in January 2020. Jazz musicians were already booked, and the MCA wanted to continue to pay the artists.
"In many ways, it is such a bummer to have to move to the digital realm," said Performance Curatorial Assistant Laura Paige Kyber. "We really miss being in connection with the audience and artists and in the moment, experiencing it together is such a magical thing—especially on the back terrace surrounded by the Chicago skyline and the lake in the distance. It's a really magical evening."
Because of this, Tuesdays on the Terrace can be experienced from the comfort of a living room, kitchen or anywhere else that has an internet connection. The switch to digital has also allowed more accessibility and gives more people the opportunity to tune in, Kyber said.
The virtual event takes place on Facebook Live from 5:30 to 6:30 p.m every Tuesday in September. Join the conversation or catch up on older performances on the MCA's Facebook Live here.