Professor named MacArthur Fellow
Dawoud Bey, professor in the Photography Department, has been named a 2017 MacArthur Fellow for his photographic work.
The MacArthur Foundation awards the fellowship to individuals who possess creative talent, act as an influence for a more peaceful world and could use the award to further their artistic pursuits, according to its website.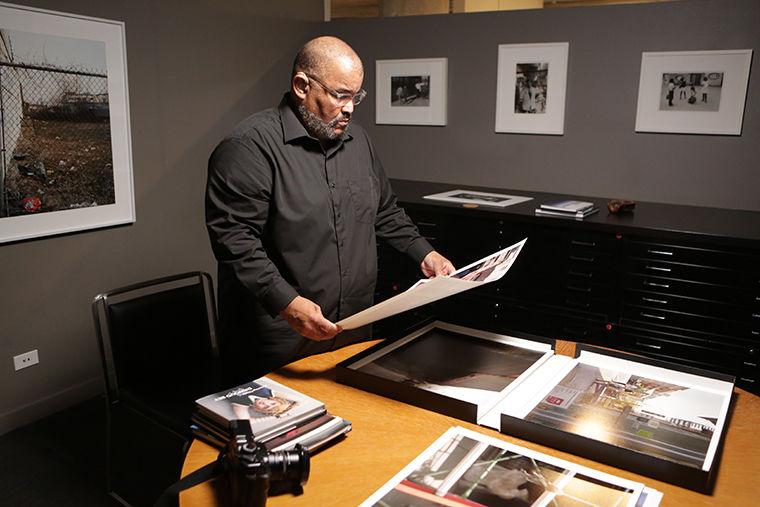 While out to lunch with staff from the foundation in September, Bey was told that he had been named a MacArthur Fellow and  was stunned. He was not aware that he had been nominated and thought they were going to discuss a collaboration when they gave him a folder that said "congratulations."
The MacArthur Fellowship will assist Bey in creating influential art as well as producing two video projects that he has been eager to begin, he said.
"It's pretty extraordinary because there have not been a lot of photographers who have gotten the MacArthur Fellowship, so it's extraordinary within the field itself," Bey said.
Bey's photography showcases ordinary people from marginalized communities including New York neighborhood Harlem. His portraits create a connection to the audience through the photograph's reality setting, according to the MacArthur Foundation website.
Bey said he became interested in photography as a teen in the late 1960s when he received his first camera from his godmother. A year later, he visited "Harlem on my Mind," an exhibition showcasing Harlem at the Metropolitan Museum of Art, which inspired him to one day see his work on the museum's wall, he said.
"I've had an ongoing curiosity about the human community," Bey said. "I have acted on that curiosity by making photographs  of ordinary people and elevating the presence and the experience of ordinary people."
Lucas Zenk, director of Steven Daiter Gallery, 230 W. Superior St., which represents Bey and exhibits his work, said the gallery is thrilled Bey was named a fellow by the foundation.
"Dawoud is one of the few still-practicing great portrait photographers," Zenk said. "There aren't a lot people who work in his vein that do it as well as he does."
Bey has been a professor at Columbia since 1998 and is the second professor—after English and Creative Writing Department's Aleksander Hamon—from the college to receive the Fellowship since 2004, according to an Oct. 11 college press release.
Of the 24 MacArthur Fellows named in 2017, Bey is the only photographer, according to the foundation's website.
Freshman photography major Allyson Manzella said professors like Bey give students valuable lessons in the classroom because they are learning from someone with life experience instead of just a textbook.
"They're out there in the real world doing what we want to do in the next five or 10 years when we graduate," Manzella said.
Bey said he wants to continue to create meaningful photography that contributes to an ongoing conversation being held by society and works in the context of history.
"We work in response to our own needs in terms of the kind of work we feel is important to make. We work in conversation with all of the work that has preceded us," Bey said. "What does the work that you're making contribute to that conversation? That is something I'm always aware of."