ShopColumbia artists to be featured in upcoming holiday art market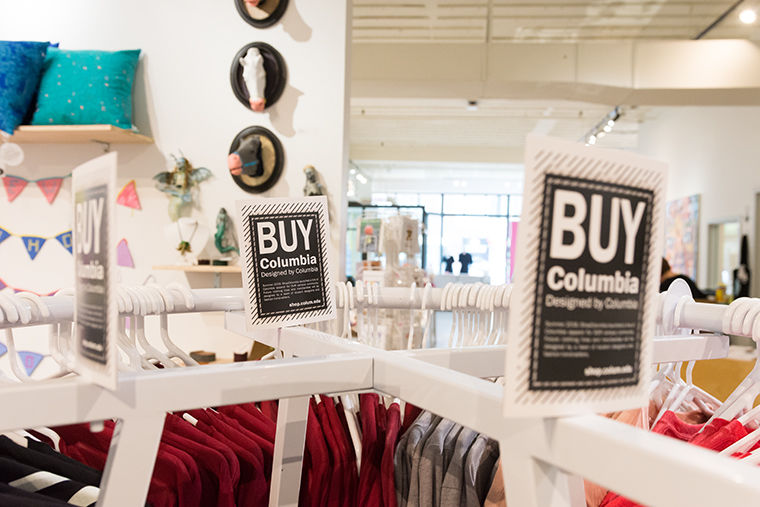 The holiday season is approaching and this year, for the first time, Columbia students will play a major role in Millennium Park holiday festivities.
A new event known as the Millennium Park Art Market was introduced to the lineup Oct. 12 and will sell student artwork, including goods from ShopColumbia, according to Alisa Baum, program director of city markets in the Department of Cultural Affairs and Special Events.
The School of the Art Institute of Chicago and After School Matters will also sell art.
"[The ultimate goal is] to showcase the artistic talent of young people in Chicago, and to show that Chicago is a world-class city [within the] arts," Baum said. "[Also], to provide a fun and different atmosphere for people who are visiting our crown jewel of Millennium Park."
The market will run Nov. 16—18, and will be held in a heated tent on the Chase Promenade North located within the Millennium Park Campus, 201 E. Randolph St., Baum added.
ShopColumbia is scheduled to include 25 student artists, according to Ronda Payne, director of student spaces and retail strategies at Columbia.
The featured artists will mainly come from a pool of existing artists that have worked with ShopColumbia; however, applications were open online for other students to apply, she said.
The Millennium Park market will include one-of-a-kind art pieces including jewelry, fashion, paintings, sculptures, prints and drawings, according to the Mayor's office.
Continuing with the theme of Chicago's Year of Creative Youth, Baum said the holiday Art Market provides exposure for the particpating young artists.
"The winter holidays are always strong selling points because [people are] shopping for their family and friends," Payne said. "A combination of people looking to buy holiday gifts as well as [with] having this increased audience, we're going to have a really strong sales opportunity."
Sophomore graphic design major Jordan Hasek has been selling his work with ShopColumbia for about a year and a half. Hasek's art will be featured in the Art Market and includes a variety of pins and patches, he said.
The opportunity to sell work professionally to so many people at the market is exciting, Hasek added.
"There [are] over 10,000 people interested [in attending the event] on Facebook. I personally have participated in markets [before], and they don't have an estimated attendance rate that high," Hasek said. "It's a good opportunity for the school and everyone participating."
The decision to accept students and their work included in the market is made by the ShopColumbia review board, Hasek said.
According to Baum, the market will feature more than 175 different artists and the pieces for sale will be available in a wide range of prices. The available items will range from Christmas gifts for the average shopper to collector pieces for the art aficianado.
"We want it to be a warm and cozy atmosphere where people can come in and browse, and start their holiday shopping," Baum said.