'The Lion King' casting should encourage greater diversity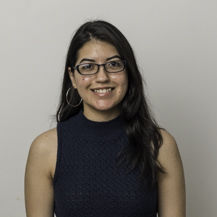 Pop culture icon Beyoncé recently confirmed her role as the voice of Nala in the upcoming live-action remake of Disney's "The Lion King," set to be released July 19, 2019. She announced the news with a photo of the full cast, which successfully shows diversity and breaks away from Disney films' whitewashing history. 
Alongside Beyoncé is Donald Glover as Simba, James Earl Jones as Mufasa, Alfre Woodward as Sarabi and Chiwetel Ejiofor as Scar. Of the 14 main characters, only three cast members are white.
The "Lion King" remake is one of many undertaken by Disney, including "The Jungle Book," "Cinderella" and "Beauty and the Beast." Two upcoming remakes, "Aladdin" and "Mulan," both set to be released in 2019, have faced criticism for casting decisions that whitewash main characters.
Disney was forced to clarify that Mulan herself would be played by a Chinese woman in October 2016 after sources claiming to have read the initial spec script revealed the existence of a white male lead. Earlier this year, Disney faced additional criticism for creating an entirely new role for the Aladdin film, casting Billy Magnussen, a white actor, as a character who would possibly compete against Aladdin for Princess Jasmine's love. Fans were unhappy with the casting of a white actor for a film originally including characters exclusively of Middle Eastern descent.  
In February, producer Dan Lin promised diversity in the film in an interview with Collider, even citing Disney's "Prince of Persia," in which Jake Gyllenhaal was cast as the Persian protagonist, as an example of what not to do.
"I wanted to make a diverse version of the movie," Lin said. "[Director] Guy Ritchie has the same vision and Disney has the same vision, so we're not here to make 'Prince of Persia.' We want to make a movie authentic to that world."
Despite these controversies, Disney has previously attempted to improve the diversity of their casting. The 2016 release of "Moana" proved Disney could make a movie with authentic casting and a strong Polynesian culture representation. Knowing this, it is important to continue pushing Disney for greater representation and appropriate casting, especially when this issue is not exclusive to them.
According to a March 25, 2015, article from The Guardian, even though minorities account for more than 40 percent of the U.S. population, they are still significantly underrepresented on TV. Minorities remain underrepresented nearly six to one in broadcast scripted leads and nearly two to one among cable scripted leads. In a 2016 study by the University of Southern California, researchers found that 71.7 percent of speaking characters in TV and film were white, and only 28.3 percent were from underrepresented racial/ethnic groups. Hollywood needs to do better.
Some may be satisfied with the inclusion of a few diverse characters even though the casting does not match that of indigenous characters simply for the sake of greater representation, but we should not settle for the bare minimum. Hollywood cannot simply throw minorities and disadvantaged groups a bone and be let off the hook so easily.
Whitewashing in Hollywood is an ingrained form of racism and should not be the status quo. It is great that "The Lion King" has the diverse cast it deserves, but the push for inclusion must continue from audience members, and filmmakers must remember to make films that reflect the diverse world they live in.