Asian Student Organization to hold meeting on intersectionality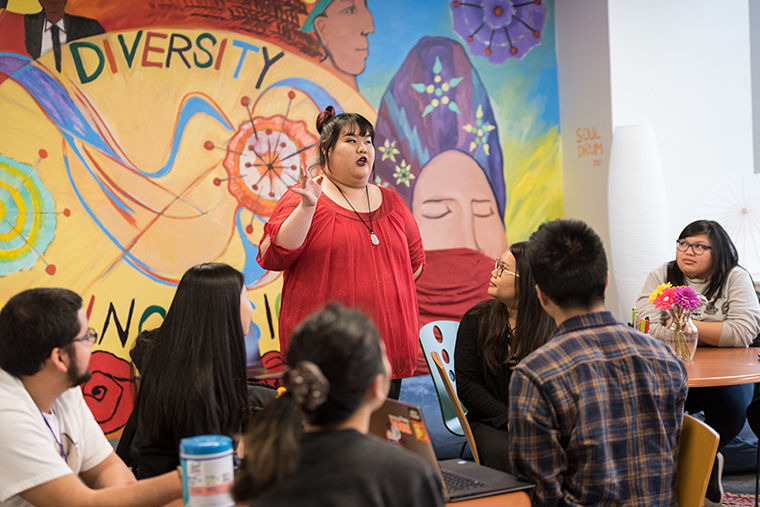 The various identities, including ethnic, gender and sexuality, that are part of a person are not often discussed within the Asian community, but a campus organization is hoping to change that.
To examine the relationship and intersectionality of those identities, Columbia's Asian Student Organization is holding a meeting titled "Asian Intersection Discussion." The discussion will be held Feb. 20 in 618 S. Michigan Ave., where ASO meets every Tuesday.
The organization decided the topic merited greater discussion because of its lack of attention, said Joyce Guo, a sophomore English and creative writing major and secondary Student Organization Council representative of ASO.
"It's just not something that any community really talks about," Guo said. "If you look at a lot of the cultural organizations on campus, they tend to focus on one part of someone's identity. Because we separate ourselves by our race or even our sexuality, we tend to forget that there's multiple layers to our identities. We're not just Asian and we're not just our sexuality."
Janae Iloreta, a junior English and creative writing major and co-president of ASO, said her experiences as a Filipino woman have taught her the importance of recognizing intersectionality.
"Being a female in the Asian community is different than being a male in the Asian community. I have an older brother and [he's treated] with more freedom than me," Iloreta said, "or [even] being Filipino comes with different things versus being Chinese or Vietnamese."
Sharlene Solis, a sophomore English and creative writing major and primary SOC representative, said the meeting will encourage open discussion of personal experiences, allowing each member to recognize the various and unique backgrounds.
"We know that just because you're one [aspect] like your ethnicity, race, whatever you may identify as, that's not the full story," Solis said. "We know that there's other facets and intersections that can help you to identify who you are."
Tina-Kim Nguyen, a junior theatre major and ASO vice president, agreed that backgrounds play a vital role in identities.
"With not only the discussion, but with Asian Student Organization in general, it's about forming this community based on how we relate to each other and educating others on who we are," Nguyen said.
Iloreta said Johnny Youen from Asian Americans Advancing Justice Chicago, a pan-Asian nonprofit organization, will be participating in the discussion.
Guo said the direction the evening takes is ultimately up to ASO members.
"We don't want to have a strict structure for discussion just because if you have a lesson plan, then it's not organic and it's not going to be fulfilling for anyone," Guo said. "It just depends on how our members feel and what [discussion] comes up during that day."
Guo said she is excited that people will be expressing themselves in a supportive environment.
"I do hope that people are comfortable talking about race, religion and gender because we are, at the end of the day, a group on a college campus and we're supposed to be talking about the more controversial subjects," Guo said, "Because if we don't, who will?"