'Drag Race' alumni put the 'camp' in Christmas
This winter, drag queens BenDeLaCreme and Jinkx Monsoon are challenging the traditions surrounding Christmas— from religious celebrations to family gatherings—with an over-the-top holiday variety show, including burlesque, music, comedy and, of course, plenty of drag.
This kind of collaboration did not come naturally; when the two of them were in college—BenDeLaCreme at the School of the Art Institute of Chicago and Monsoon at Cornish College of the Arts—they learned how to collaborate amid the nature of art schools. For BenDeLaCreme, this meant learning how to be inspired by her collaborators, such as Monsoon, rather than envy them.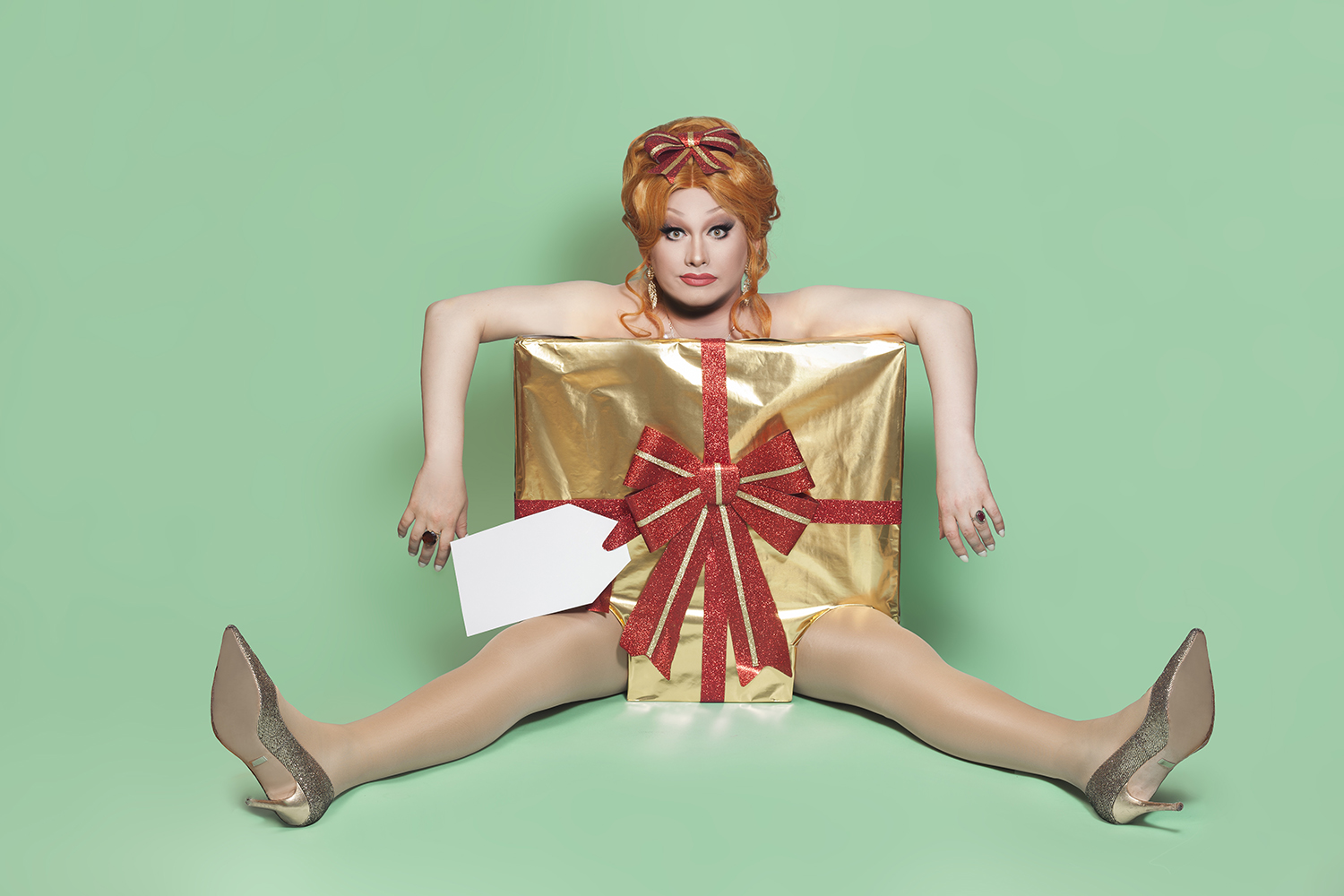 "When Jinkx and I first met, I was so dazzled by her talent that it could have gone one of two ways," BenDeLaCreme said. "It could have descended into a place of jealousy, of 'I want to be better than,' but one thing that I learned in school was that you only become a better artist by surrounding yourself with artists who you truly respect. And I think that is part of what makes Jinkx and I create such solid work is that we motivate each other to work harder and to make something better."
This pairing began 10 years ago, when the duo met in the Seattle drag scene. Since then, both have been featured on "RuPaul's Drag Race," with BenDeLaCreme appearing on season six and returning for All Stars season three, and Monsoon winning season five. Now, they are launching an international tour of their holiday show "All I Want for Christmas is Attention," which will visit cities across the United States and Europe. It will be in Chicago at Thalia Hall, 1807 S. Allport St., on Tuesday, Dec. 10.
A central theme in the show, BenDeLaCreme said, is the trauma that surrounds Christmas for many people. The show looks at traditional holiday values and expectations from the lenses of those who have been excluded.
For many queer people, the festive messages of homecoming and family may not always be accessible, but the over-the-top spirit of Christmas certainly is.
"Christmas is so camp," BenDeLaCreme said, referring to a term which means to be overly theatrical. "It's so high camp. Everything is bright and colorful and everybody's singing all the time. People are wearing sparkly outfits, they're putting f—–g jewelry on trees. It's aesthetically a very queer thing, so I think that it makes a ton of sense for queer people to be taking that back and going, 'You know what, Christian heteronormative society, this actually inherently belongs to us.'"
The show also shines a light on the Christmas-centric focus of the holidays which can exclude queer people but also people of other religions.
One of Monsoon's most treasured holiday memories skirted traditional holiday elements altogether. When her family gathered together to order Chinese food and simply exist in a room together for Christmas, with no mention of religion and no exchanging of gifts, she had the best Christmas she's ever had with her blood relatives. That feeling is what she hopes to share through their show.
A core principle of the show is that it is entirely produced by queer people, from the performers to the tech people to the tour management. As drag and queer performance become increasingly commodified, this kind of independence is important to BenDeLaCreme.
"People look at us and they see dollar signs," she said. "And I think it's important for us to maintain a sense of control and know that we can do this ourselves even if people who would like to profit off us would like to lead us to believe that we need them.