Student created "HUMANITY" production to discuss social issues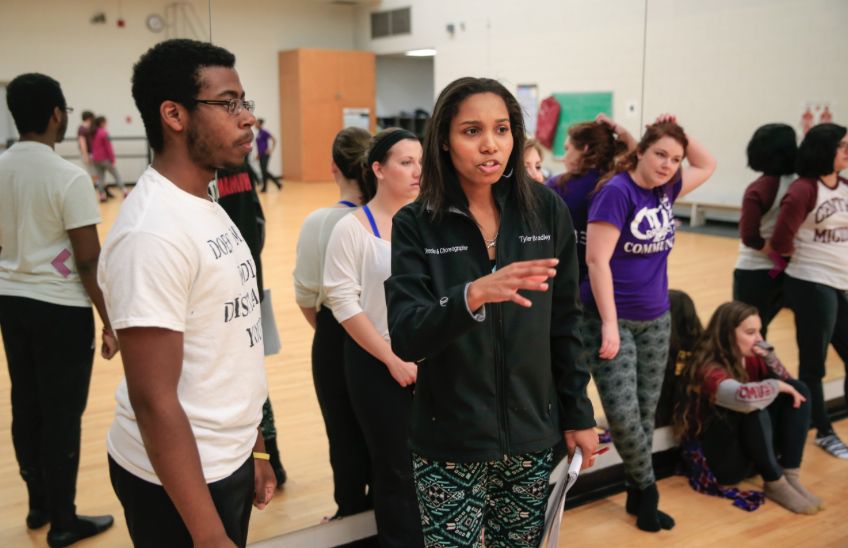 "HUMANITY," an original production that portrays social issues through dance, spoken word and American Sign Language, will have its first out-of-state performance at Columbia on Feb. 24.
Tyler Bradley, a first year graduate student in the Business & Entrepreneurship Department,  constructed the show during her time studying as an undergraduate students at Central Michigan University.
"People wanted us to keep doing it," Bradley said. "We have been doing it for the past two years, and now I am bringing it here as an independent project."
The performance will be held at Stage Two on the second floor of the 618 S. Michigan Ave. Building. According to Bradley, the show features 23 performers who range in ages from 16–27 and are mostly Central Michigan University students who have been with the production since its inception.
She said the main purpose of the performance is to inspire people to talk about social issues such as human rights, LGBT rights, Deaf awareness, domestic violence and addiction to help develop a better understanding of the people affected by them.
"We can be sitting next to somebody and know nothing about them or their experiences; it's important to realize that so we can help and be there for each other as humans," Bradley said.
Kathryn Hunter, a student at Central Michigan University as well as the assistant director and a performer in "HUMANITY," said the show has several sections on mental health.
"I play a character who [dies by] suicide, and that is something I myself have been a part of and known people with these problems, so jumping into that role was not an issue," Hunter said.
The show incorporates ASL in the performance, Bradley said, who developed a love for signing and reading while taking a course at Columbia. She also became fond of people within the Deaf community, who don't view themselves as "disabled," she noted.
"I thought that was so beautiful and something that people just don't know, they just assume that somebody who is deaf doesn't want to be or that they have a disability," Bradley said.
"HUMANITY" also includes what Bradley refers to as "talk-backs" after the performance, which are discussions between the cast and audience about the issues addressed.
Caroline Ruark, a first year graduate student in the Business and Entrepreneurship Department and "HUMANITY's" marketing director, said the discussions have provided opportunities for conversations with the audience.
"We found that running the show and then leaving didn't really give us the chance to allow people to start these conversations," Ruark said. "It adds a whole new level of importance to the show."
Bradley said she hopes the show will continue to grow and eventually tour around the country to start conversations and make a real change.
Hunter added that Bradley has always wanted to focus on   expressing social injustices everyone has experienced and are difficult to talk about through art and movement, to help people realize what they have in common with each other.
"It shows we are all apart of one entity; it is a reminder that of course we are all different, but we are all part of one humanity," Hunter said.