Grain-centric flour puts new twist on baking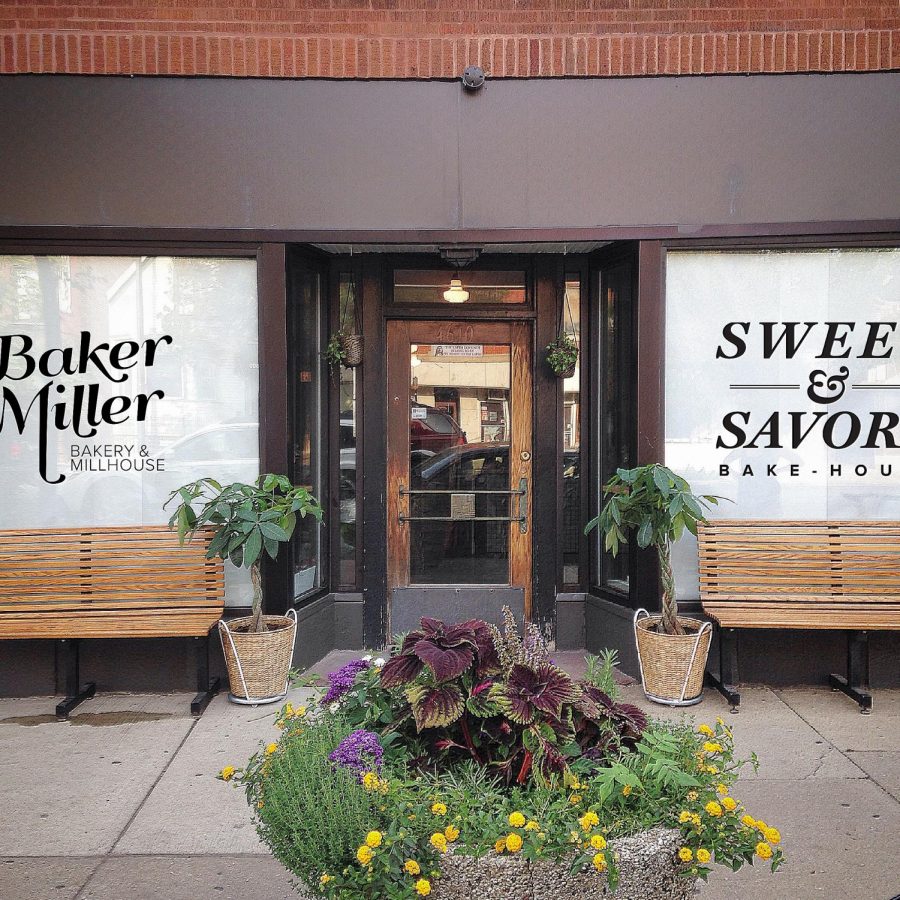 By Assistant Arts & Culture Editor
September 2, 2014
The former owners of Bang Bang Pies bakery in Logan Square, Dave and Megan Miller, are opening a new bakery to change the way pies are made by using a unconventional  kind of flour. 
The Millers said they hope to open the new shop, Baker Miller, in Lincoln  Square by Oct. 1. The bakery will use stone-milled flour instead of traditional flour. 
Most flours are made using roller mills, where the flour is sifted and the bran and germs within the grains are removed to make the flour particles smaller, allowing the flour to last longer. With stone-ground mills, the particles are not ground up as finely and the bran and germs—which contain many of the nutrients—remain part of the flour.
Dave Miller, the bakery's head of operations, said one of the reasons they will use stone-ground flour is for the health benefits, a change he urges other bakeries to replicate.
"[With] the way that grain has been modified and hybridized, it becomes something almost unrecognizable to the human body," Dave Miller said. "There are chemicals in [common] flour. It's not really a wheat product anymore, and it's really important for us to get things back to how they used to be so our bodies can recognize it."
In July, the Millers decided to start their own stone-ground flour mill in addition to Baker Miller, which was funded through a Kickstarter campaign that raised $13,147. Dave Miller said he and his wife will start small with generic grains like hard and soft wheat, heirloom corns and some ancient grains like emmer. 
The Millers are just one among a number of  organizations across the nation that are at the forefront of the stone-milled flour movement. Neal Johnston, co-owner and millwright of Farmer Ground Flour in Trumansburg, New York, was originally a commercial electrician but joined the Farmer Ground Flour team after the Food and Drug Administration neglected to properly label the additives that are put into flour.
"The long-term effect of what's going…in our foods, the endocrine disrupters and everything else that has a real potential to be a nightmare is really sad to me," Johnston said. "Our lack of awareness has put the kibosh on any mandatory labeling. That's a crime, and I haven't been in a position where I can do much about that politically or be effective in my opposition to it." 
Catherine Meng, communications manager at Community Grains in Oakland, California, said Community Grains focuses on giving whole milling and whole grain the reputation it deserves. 
"Both [whole milling and whole grain] got a bad rap for a while, and a lot of people decided, 'Oh, I'm not going to use that because it tastes like cardboard,'" Meng said. "It's one of those things that the biggest part is getting people to try it again and [getting rid of] this idea that it's good for you so it doesn't taste good."
Johnston and Meng both said that producing stone-milled grain flour is important for the historical aspect and for the sake of supporting local farmers and economies. 
"It's a tried and true process that worked for centuries, and it's the same concept as a mortar and pestle that's worked for just as long," Johnston said. "Inheriting it is natural, and [the] breaking down of a wheat berry of whatever grain to a usable particle size without doing more than you need to. There's less damage to your protein, and you're not going to be removing a lot of the brans and endosperm."
The Millers said they believe in making their flour out of the highest quality grain possible. They said they have been contracting farmers in the Midwest and Montana to get grains that are up to stone-ground flour standards.
"It's a really high-margin crop for them because it doesn't take a lot of water, so it grows really well," Dave Miller said. "They can plant [wheat] in leftover space if they need to. So, ultimately, it's just really good for the farmers. We only want the highest quality grains, so we will source them from wherever the highest quality is. The Midwest produces really incredible grains, so we have everything we need rig