Democrats move into Chicago ahead of primary, some campaign offices vandalized
The Illinois primary is mere weeks away, and 2020 Democratic presidential candidates are beginning to move into Chicago, with campaign offices cropping up across the city.
The latest addition is Sen. Elizabeth Warren's (D-Mass.) office, which opened its doors on the South Side in Chicago's Washington Park neighborhood Thursday, Feb. 27.
Warren is polling nationally at 19%—a surge following her fiery debate performance in Nevada, according to a Sunday, Feb. 23 CBS News/YouGov poll—and has 8 delegates following the Iowa, New Hampshire and Nevada primaries, situating her in third place in the race after those contests behind Sen. Bernie Sanders (I-Vt.) and former South Bend, Indiana, Mayor Pete Buttigieg.
"I have been increasingly impressed with Elizabeth Warren, starting with the way she stood up in the Senate against a lot of the bad stuff the Republicans are doing and continuing with her plans," said Anne Alt, who signed up to volunteer for Warren's campaign during the event.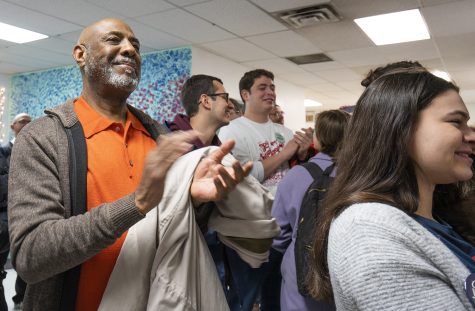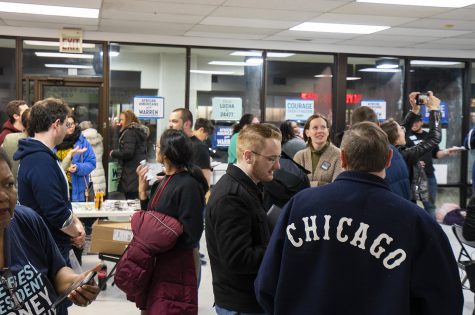 The Warren office opening comes on the heels of several cases of vandalism against other Midwest campaign offices belonging to Sen. Amy Klobuchar (D-Minn.) and former New York Mayor Mike Bloomberg. Most recently, a Bloomberg office in the Edgewater neighborhood was tagged with the words "racist" and "sexist," as reported Monday, Feb. 24 by CBS.
While the Bloomberg campaign has labeled the acts as indicative of a divisive sentiment within the Democratic party, many supporters and volunteers at the Warren campaign office do not view it as part of a larger issue.
"It's a horrible thing that happened," said Vee Caban, a volunteer for the Warren campaign. "But I don't think [it's] indicative of everything that's going to be happening in every poll center."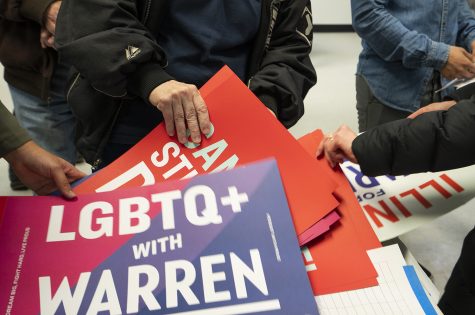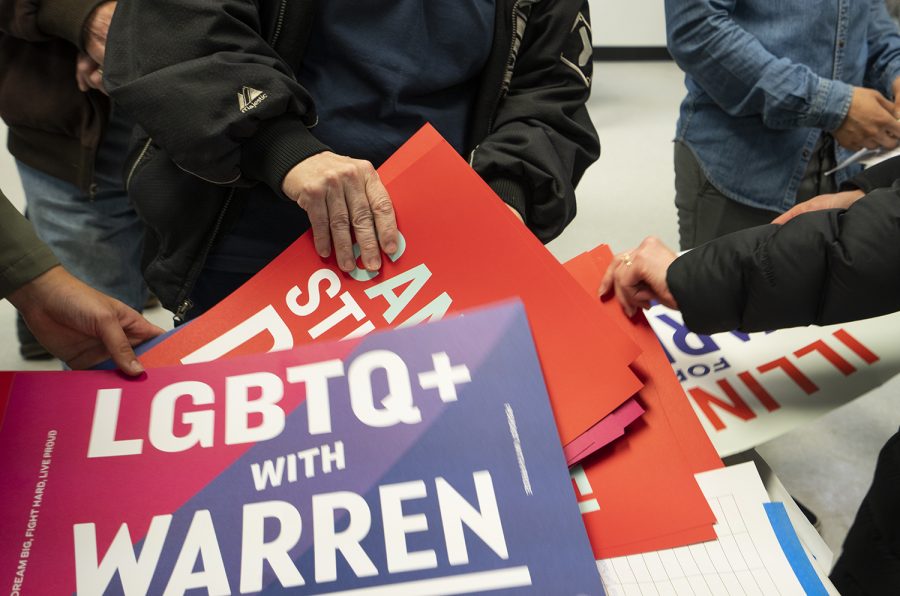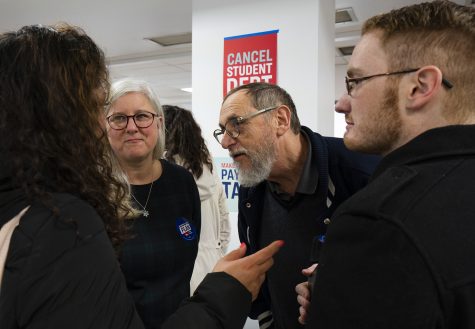 Josh Fox, a Hyde Park resident who attended the office opening, said, to him, the incident seemed to reflect an issue with Bloomberg as a candidate rather than the Democratic electorate as a whole.
"He's pretty polarizing," Fox said. "I mean, he's basically not a Democrat."
Other attendees of the event were more concerned about acts like these taking away from bigger election season issues by perpetuating divisive rhetoric.
"Anyone who does that certainly isn't supporting their personal favorite candidate in the way that they think they are," said Jimmy Miotto, a graduate student from the University of Chicago. "A positive campaign is the best way to move forward. … If you have problems with someone, the best way to show your displeasure is to vote for the person you care about."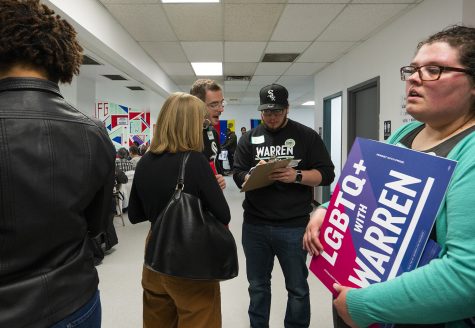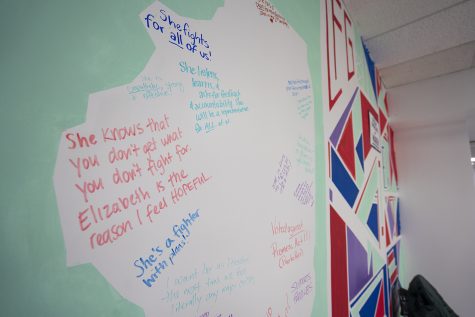 Ken Turner, who came to the opening to get a better idea of the level of support Warren has in Chicago, said the vandalism shifted the focus away from what is really important during the current election.
"It's not about a particular candidate, it is about a philosophy, and it's about a party," Turner said. "Whoever wins the nomination … no matter what I feel about them right now, I'm going to support them because there's a bigger issue. I hope that we as Democrats and independents come together and understand only we can solve it."