Columbia assists students affected by Harvey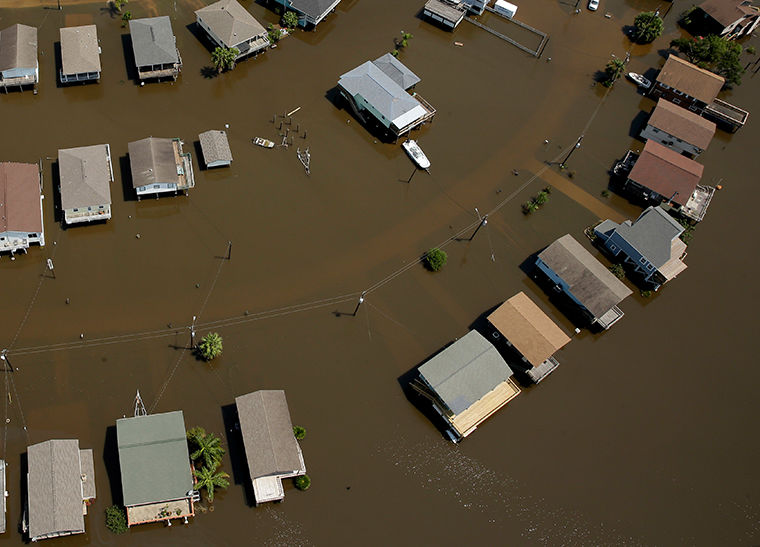 With 176 Columbia students from Hurricane Harvey-affected areas in Texas and Louisiana, 46 of whom are from direct-impact areas, Columbia is supporting students during a time of immense devastation and heartbreak.
Brian Marth, assistant provost for Academic Services, said he met with representatives of several offices—Academic Affairs, Student Affairs, the Dean of Students Office, Residence Life, the Registrars Office and Enrollment Management—to discuss how Columbia can assist students affected by the hurricane.
"It was an excellent meeting because it brought together several different parts of administration from different points of view [on]how we can work together and make sure that we're reaching out and supporting students," Marth said.
Marth said the group planned to reach out to the 46 students whose hometowns were severely hit.
"We want someone to make sure those students are safe and [arrive]here," Marth said.
Angel Overton, a sophomore business and entrepreneurship major from Lake Jackson, Texas, was in Houston when Hurricane Harvey hit. She was staying at her grandmother's house and planning to leave for Chicago. However, the category 4 storm delayed Overton's travel plans.
"I stayed with my grandma during the entire storm," Overton said. "We couldn't leave our house for four days because all of the streets around us were flooded."
Overton was eventually able to leave when the flood waters receded after about a week. She then traveled to San Antonio, Texas, the only airport with available flights, and finally arrived in Chicago in time for her move-in.
While stuck in Texas, Overton received a call from Residence Life, which had been calling students in the affected areas.
"I thought that was really nice, and I called her back and let her know I got a flight and would be here for my move-in day," she said.
Paula Brien, academic adviser at the College Advising Center, sent an email to faculty members after a student affected by Harvey called her. Brien wanted to help and thinks her email brought awareness to other impacted students.
"You do not want anything to disrupt a students' ability to attend, to pay attention, to have the support that they need," Brien said. "If there is something going on at home, that can really get in the way of being in class, having your work done, being available for what you need to do while you are a college student."
John Pelrine, dean of students, said all the students affected by Hurricane Harvey have been accounted for, thanks to outreach efforts by Columbia.
Residence Life reached out to students with housing contracts, and advising staff members contacted students without housing contracts, performing as a wellness check, according to Marth.
Columbia had not done fundraising for these students, Marth said, because the priority was to make sure all of the students in the hurricanes path, are on campus.
"In a tragic story, it's something worth celebrating that we're coming together as a community to support our own," Marth said.