Students pop, lock, add hip-hop studies minor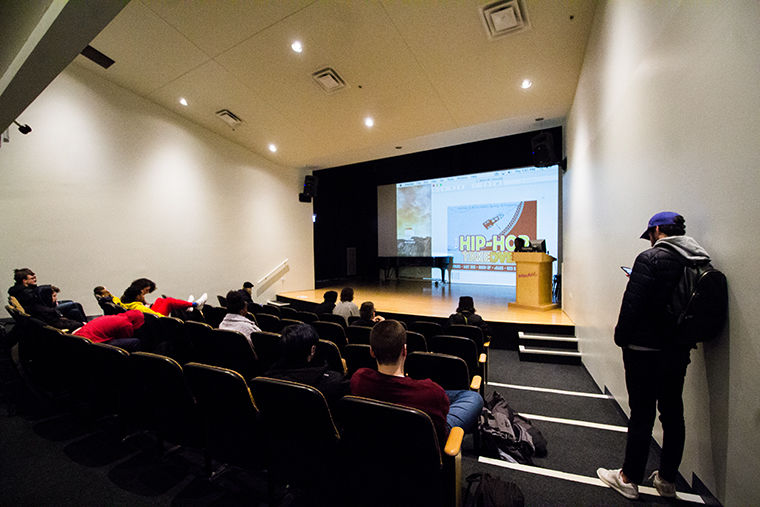 Since its launch in the Fall 2017 Semester, the hip-hop studies minor has been attracting students to eager to learn about the diverse world of hip-hop.
The new minor was announced by the Office of the Provost during the Spring 2017 Semester along with five other programs that were scheduled to be launched in fall 2017, as reported Feb. 6, 2017, by The Chronicle.
Kelsa Robinson, assistant professor in the Dance Department, said the initiative to create the minor came from a team-effort that capitalized on her own background in dance and keen student interest.
"The development of the minor came out of what we were seeing in the student body," Robinson said. "It's the phenomenon of students coming in as freshman and identifying with hip-hop."
Robinson said 10 students have officially declared the minor and registered for about 15 relevant courses offered by the Humanities, History and Social Sciences, Music, Dance, Business and Entrepreneurship, and Communication departments.
Amina Norman-Hawkins, adjunct professor in the Music Department, currently teaches "Hip-Hop: A Sonic History" and "Hip-Hop Symposium," two courses that fall under the minor.
"I am overjoyed and thrilled that something like this [has been launched] at Columbia," Norman-Hawkins said. "Our research has shown us that there are very few, if any, programs [in the country] that match the structure of our hip-hop studies minor."
Aubrey Howard, a sophomore cinema and television arts major, said he recently found out about the minor and is excited to declare it, which he hopes to do soon.
"Hip-hop has been a big part of my life. I'm always listening to music," Howard said. "Even though I'm always passionate about film, I've still always had dreams of doing something within the lines of music."
Howard said he is taking both "Hip-Hop: A Sonic History" and "Hip-Hop Symposium" with Norman-Hawkins.
"The history class gave me a lot of insight [into what] I didn't know about hip-hop," Howard said. "It's nice to know the fundamentals, and why hip-hop was created and wasn't just used to promote violence. It was actually supposed to be an outlet for peace."
Norman-Hawkins said the three-credit-hour symposium devotes the first half of each session to engaging students in discussion of a weekly topic while the second half features a guest speaker talking about their work.
"Students are at the 'Hip-Hop Symposium' coming up with ideas and collaborating and creating projects," Norman-Hawkins said. "It's exciting."
Robinson said another important aspect of the minor is that it is interdisciplinary, and the courses are held all over the college.
"We have faculty and courses involved from all across the campus, and what is important is creating a space within the college where students who had an identification with and strong interest in hip-hop could come together, collaborate, create a home for themselves," Robinson said.
Musa Reems, a junior business and entrepreneurship major, said he has been involved in performances introducing the minor to students, through events like Fresh Connect, held in December 2017. The minor would allow Reems to apply what he learns in the classroom to his everyday life, he added.
"It's important that Columbia has brought the hip-hop minor because Chicago is definitely an epicenter of culture; it's very diverse," Reems said. "It's important to have a space where people can tell their story in different ways and be able to feel comfortable and tell their story wherever they identify."