2020 presidential candidates cheat sheet
In two months, more than a dozen candidates have announced their bids for the 2020 presidential election.
Many of those on the Democratic side would be firsts if elected, including the first Hindu president, the first vegan president, the first openly–gay president, the first millennial president, the first Hispanic president and the first female president.
On the Republican side of the aisle, only one player has thrown his hat in the ring against incumbent President Donald Trump.
With dozens more politicians rumored to be joining the race, The Chronicle has devised a cheat sheet to keep you updated on the November 2020 election.
DEMOCRATS
Joe Biden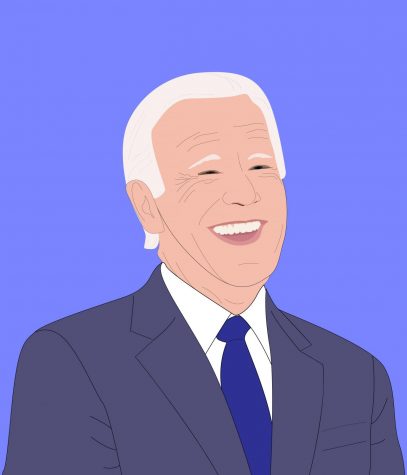 Joe Biden was the former vice president of the United States under President Barack Obama from 2009–2017. Biden also served as a Senator for Delaware. This will be Biden's third run for president, which he announced April 25.
What is his platform?
Wants to ensure everyone has access to clean drinking water and clean air
Wants to address immigration issues without "tossing aside our values"
Supports reforming the criminal justice system to eliminate racial disparities
Supports strengthening labor laws
What else do I need to know?
Biden is under scrutiny for inappropriately touching women and for his handling of Anita Hill's testimony against Supreme Court Justice Clarence Thomas in 1991. He called Hill recently to express his regret, but Hill said it was not enough, according to an April 25 New York Times article.
REPUBLICANS
Donald Trump
Donald Trump is the 45th president of the United States and a former real estate developer. He filed for re-nomination the day of his presidential inauguration.
What is his platform?
Restricting immigration and building a wall on the southern border
Opposes public funding for abortion services
Supports stronger penalties for violence against police
Wants to stop drugs from coming into the U.S. from abroad
Supports school vouchers
Supports arming public school employees to prevent school shootings
What else do I need to know?
Trump has made cameos in popular shows and movies, such as "Zoolander," "Sex and the City" and "Gossip Girl."
No Longer Running
Eric Swalwell
Eric Swalwell has held the position as a U.S. Representative for California for six years. According to his campaign website, he is running for president because "we can no longer count on the same old people to solve the same old problems." Swalwell announced his bid for president April 8.
What is his platform?
End gun violence
Guaranteed health care for all
No-interest federal student loans
Debt-free college for public university students
What else do I need to know?
Swalwell was born in Iowa, a swing state and the first state to hold a presidential nomination.
John Hickenlooper
John Hickenlooper is the former governor of Colorado. He was mayor of Denver before being elected governor—the first Denver mayor to do so in 120 years. He announced his candidacy for president March 4 on "Good Morning America."
What is his platform? 
Innovating workforce development by adding jobs
Reducing methane emissions to help end climate change
Expanding Medicaid and improving state health insurance
Reduced crime and instituted police reform as mayor of Denver
Expanded pre-K to every 4-year-old child in Colorado and helped create the Denver Scholarship Program
What else do I need to know?
Hickenlooper has a bachelor's degree in English and a master's degree in geology from Wesleyan University. Before politics, Hickenlooper was the owner of a brewpub in Colorado.
Jay Inslee
Jay Inslee has been governor of Washington state since 2012. Before that, he served as a congressman from 1998 to 2012. He announced his bid for president March 1 in a video ad.
What is his platform? 
Prioritizes combating climate change
Wants to invest more in education
Supports the Equal Pay Opportunity Act
Part of Results Washington, a program that works to increase efficiency and transparency in state governments
What else do I need to know?
Bill Nye The Science Guy made a guest appearance in the video announcing Inslee's run for president.
Seth Moulton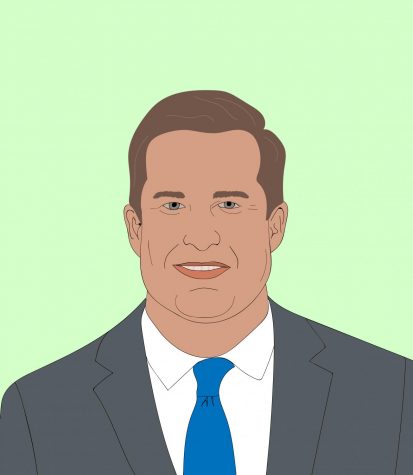 Seth Moulton has been congressman of Massachusetts' 6th district since 2014. Starting in 2001, he served four tours as a Marine in the Iraq War, "a war that he didn't agree with—but he was proud to go, so no one had to go in his place," according to Moulton's House biography. He announced his bid for president April 22.
What is his platform?
Supports investing in cyber weapons
Supports an increase in teacher salaries
Believes healthcare is a right and supports coverage for pre-existing conditions
Supports the Green New Deal
What else do I need to know?
On an April 22 episode of "Good Morning America," Moulton said: "I'm not a socialist. I'm a Democrat. And I want to make that clear. Maybe that's a differentiator in this race."
Kirsten Gillibrand
Kirsten Gillibrand has been a New York senator since 2009, replacing Hillary Clinton. She announced an exploratory committee Jan. 15 on "The Late Show With Stephen Colbert."
What is her platform?
Pro-gun control voting record
Supports federal abortion funding
Supports gay marriage
Supports balancing fossil fuels and renewable energy
Supports teaching teenagers about both abstinence and contraceptives
What else do I need to know?
Gillibrand's favorite flavor of ice cream is coffee, as confirmed by her Senate bestie Cory Booker.
Bill de Blasio
Bill de Blasio is the current mayor of New York City, first elected in 2013 then re-elected in 2017—both of which were landslides. In de Blasio's May 16 announcement video, he called Trump a "bully" and later in an interview with ABC he called the president a "con artist." Trump blasted back, via Twitter, calling de Blasio a "joke" and "the worst mayor in the U.S."
What is his platform?
Known for his popular universal pre-Kindergarten policy in New York City
Strongly opposes the Alabama ban on abortion, calling it "vile and illegal"
Has worked to raise the minimum wage
Has worked as mayor to lower New York City's formidable crime rates
What else do I need to know?
De Blasio's presidential bid was scooped by a St. Louis high schooler 12 hours before de Blasio's own announcement. The student journalist, Gabe Fleisher, noticed the mayor's Facebook post about an event in Iowa, which confirmed de Blasio's upcoming presidential announcement tour. Flieisher then spread the news in a Twitter blast for his political newsletter.
Beto O'Rourke
Beto O'Rourke, 46, is a former congressional representative of Texas' 16th district, a seat he held from 2013–2017. O'Rourke ran for senator in the 2018 midterm elections but was narrowly defeated by Sen. Ted Cruz (R-Texas). Before being elected to Congress, O'Rourke served on the El Paso City Council from 2005–2011. He announced his bid for president March 14 following a Vanity Fair profile.
What is his platform?
Vows to have a staff that reflects the nation's diversity while in office
Supports legalizing marijuana
Has said he supports the Green New Deal, but has also said fossil fuels can help solve climate change
Has emphasized transparency on social media to connect with young voters
What else do I need to know?
Long before politics, O'Rourke was a member of indie band Foss and read punk zines.
Wayne Messam
Wayne Messam started his political career as a city commissioner before becoming the current mayor of Miramar, Florida. The founder and owner of Messam Construction, he is the son of Jamaican immigrants and is the city's first black mayor. He announced his bid for president on March 28—the anniversary of Dr. Martin Luther King Jr.'s final march.
What is his platform?
Stop gun violence
Tackle climate change
Make health care more affordable
Reduce student loan debt
What else do I need to know?
Messam was a wide receiver for the Florida State University Seminoles and a member of their 1993 National Championship team.
Tim Ryan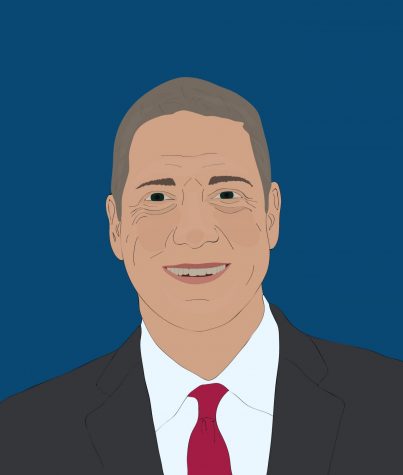 Tim Ryan is a current U.S. Representative for Ohio, a position he has held since 2003. In 2016, Ryan challenged Nancy Pelosi for the House minority leader position, which critics viewed as a "publicity stunt." Ryan announced his bid for president April 4.
What is his platform?
Opposes tax cuts
Re-envisions the agricultural system as a 21st-century family farm
Supports the use of renewable energy
Supports single-payer health care and the Affordable Care Act
What else do I need to know?
Ryan has previously flip-flopped on the issue of abortion due to his Catholic faith but announced in 2015 that he supports a woman's right to choose. He also received an A-rating from the National Rifle Association, however, following the 2017 Las Vegas shooting, he donated $20,000 given to him by the NRA to gun control organizations.
Steve Bullock
Steve Bullock has been the governor of Montana since he was elected in 2013. Bullock is also a former lawyer and served as the Montana attorney general in 2009. He announced his bid for president May 14.
What is his platform?
His campaign is centered around campaign finances, specifically banning Super Political Action Committees
Advocates for ending the trade embargo with Cuba
Supports LGBTQ rights and abortion rights, including access to late-term abortions
Has argued for apprenticeships and other initiatives to prepare students in addition to making college more affordable
What else do I need to know?
Democrats are pushing for Bullock to run for the U.S. Senate rather than the Oval Office in an attempt to take back the Senate from Republicans.
Mike Gravel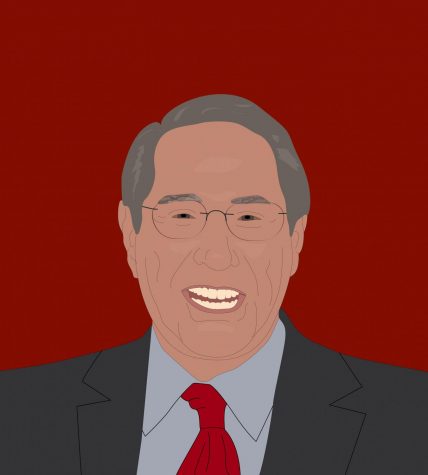 Mike Gravel served as an Alaskan senator from 1969–1981. Gravel joined the Libertarian Party in 2008 but is running as a Democratic candidate. He also ran for president in 2008. He announced his bid for president April 2.
What is his platform?
Supports decriminalizing sex work
Wants to end the death penalty and the War on Drugs
Supports the legalization of marijuana
Anti-war
What else do I need to know?
Gravel has been open on Twitter about running as a "protest candidate" and openly criticizes other Democratic candidates.
Joe Sestak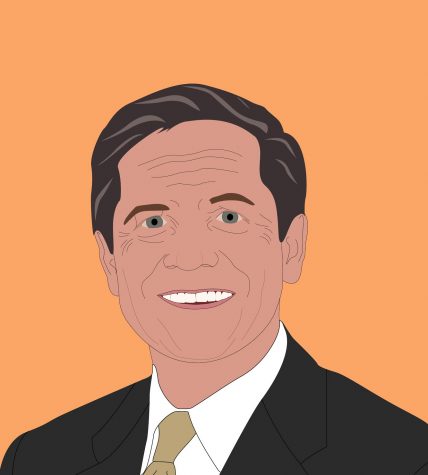 Joe Sestak is a former Pennsylvania congressman and retired three-star Navy admiral. In his June 23 campaign video announcement, Sestak said President Trump "is not the problem. He is the symptom of the problem people see in a system that is not fair and accountable to the people." Sestak is the 25th person to announce their bid for president within the Democratic party.
What is his platform?
Put a "brake" on climate change
Ending "illiberal world order's injustices, from China's control of the 5G network to Russian interference in democratic elections"
Restore and expand the Affordable Care Act
Declare a new "War on Poverty"
What else do I need to know?
Due to his late announcement, Sestak did not qualify to take part in the Democratic primary debates held June 26 and 27. Sestak said he chose to delay his bid for office because of his daughter's brain cancer relapse.
Kamala Harris
Kamala Harris is a first-term senator from California. She was previously the attorney general in California. She declared her run for president on Martin Luther King Jr. Day, Jan. 21.
What is her platform?
Advocate for climate change prevention
Supports equal rights, marriage equality and eliminating the"gay panic" defense
Opposes death penalty
Believes companies should provide contraceptives under the American Care Act
What else do I need to know?
Her favorite Indian foods are korma and chicken masala from San Francisco-based restaurants Amber India and DOSA.
Julian Castro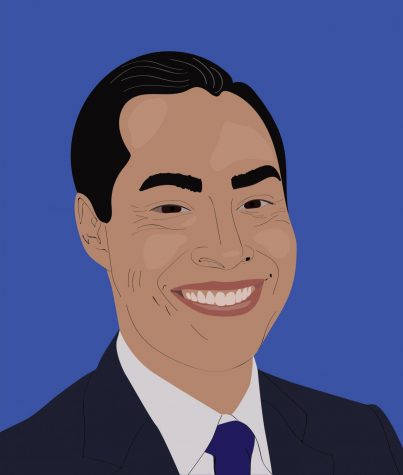 Julian Castro is the former mayor of San Antonio, Texas, and former secretary of the Department of Housing and Urban Development under President Barack Obama from 2014 to 2017. He announced his bid on Jan. 12.
What is his platform?
Pro-choice
Believes gay marriage is a protected right
Supports transgender Americans serving in the military
Wants healthcare for all
In favor of comprehensive immigration reform
Wants to establish universal pre-K education and provide two years of free higher education
Supports requiring universal background checks and banning assault weapons
What else do I need to know?
Obama once jokingly confused then-mayor Castro with a White House intern at a national job and economic growth forum.
Marianne Williamson
Houston native Marianne Williamson is an inspirational author and speaker, best known for her self-help book "A Return to Love." She announced her candidacy on Jan. 28.
What is her platform?
Pro-LGBTQ
Opposes government spying
Wants to tackle the issue of child poverty
Opposes wealth gap
Opposes illegal campaign financing
Opposes violence against minorities
Supports women's reproductive rights
What else do I need to know?
She is friends with Oprah Winfrey and officiated Elizabeth Taylor's final wedding.
Cory Booker
Cory Booker is New Jersey's senator and the former mayor of Newark. He launched his campaign on Feb. 1.
What is his platform?
Supports the use of medical marijuana
Supports school vouchers
Wants more citizen input before laws are passed
Wants to reinforce the Affordable Care Act and the DREAM Act
Proposed massive changes to the criminal justice system and police departments, plus changing tactics on the failed war on drugs
What else do I need to know?
While attending Stanford University, Booker worked as a counselor for a suicide hotline.
John Delaney
John Delaney is a centrist former four-term Maryland congressman and businessman. He announced his bid in June 2017 in the hopes of getting a head start on the competition.
What is his platform?
Opposes school vouchers
Supports regulating greenhouse gas emissions
Wants restrictions on gun purchases
Supports reducing defense spending
Supports increasing tax rates
What else do I need to know?
In 2017, Delaney pledged to only pursue bipartisan policies during his first 100 days in office if elected.
Andrew Yang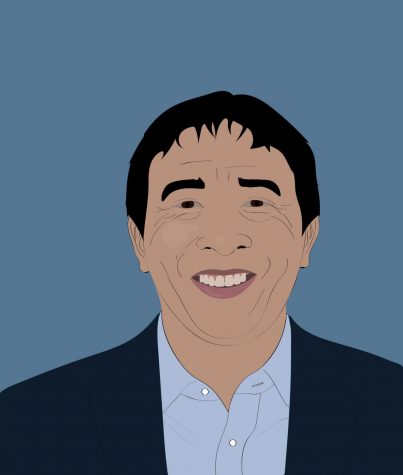 Andrew Yang is a technology entrepreneur best known for the test preparation company Manhattan Prep and start-up incubator Venture for America. He filed to run in November 2017.
What is his platform?
Supports a universal basic income, similar to those in Europe, that would provide $1,000 a month to everyone
Wants Medicaid for all
Supports equal pay
Supports value-added taxes
Supports legalizing marijuana
Supports reducing student loan burdens
Aims to invest in America's mental health
What else do I need to know?
Yang considers himself a "present-ist."
Michael Bennet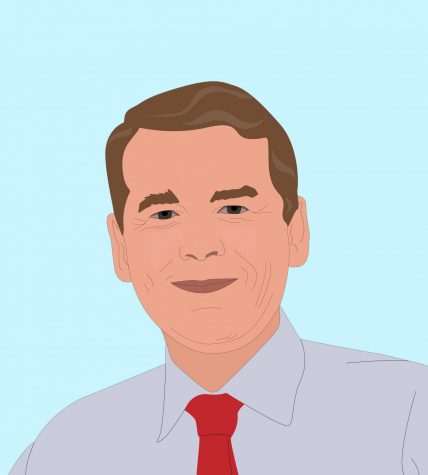 Michael Bennet has been the senator of Colorado since 2009. He is described as a moderate Democrat and touted his bipartisanship to set him apart from the nearly two dozen other Democratic contenders. Bennet announced his bid for president May 2 on "CBS This Morning."
What is his platform?
Opposes a single-payer health care system and wants to expand Obamacare instead.
Has called for ending the Electoral College.
Supports decreasing the pressures of student debt.
Supports offering a path to citizenship for Dreamers, and co-sponsored the Dream Act of 2009, which was struck down in Congress but eventually replaced by President Barack Obama's Deferred Action for Childhood Arrivals program in 2012.
What else do I need to know?
Bennet was diagnosed with prostate cancer in early April. He immediately underwent surgery and has since been given a clean bill of health. Bennet was born in India while his father worked as an aide to the U.S. ambassador. His father was also an aide to President Jimmy Carter.
Joe Walsh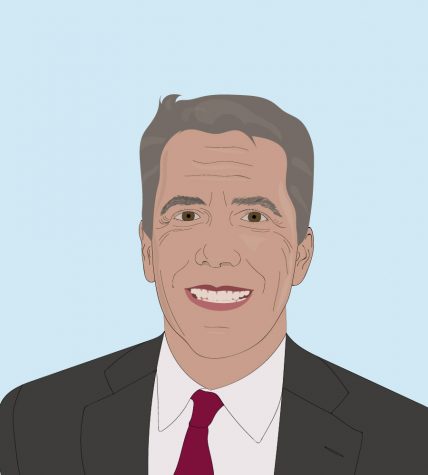 Joe Walsh, a former one-term Illinois U.S. congressional representative who represented Illinois' 8th District, often aligning himself with the tea party movement, announced on Aug. 25 that he plans to run for the Republican presidential nomination, with hopes to unseat Trump and "make the moral case against him."
Until recently, he hosted "The Answer," on WIND 560-AM and also a nationally syndicated show on the Salem Radio Network. On Aug. 26, Salem Media alerted affiliates that it was cancelling his show to avoid potential issues with the Federal Communications Commission, as reported by media writer Robert Feder.
What is his platform?
Prohibit federal funding to abortion organizations, such as Planned Parenthood
Believes marriage should only exist between a man and a woman
Demands an amendment requiring a balanced federal budget
Supports barring Environmental Protection Agency from regulating greenhouse gases
What else do I need to know?
Similar to Trump, Walsh is known for his incendiary, often derogatory language. He was taken off-air for his radio show in 2014 following his usage of racial slurs when discussing the football team the Washington Redskins.
According to a CBS News report published on Aug. 27, Walsh admitted to saying racist comments and added: "I think we're all a little bit racist. We've all said racist things. I bet if you and I went through everybody's Twitter feeds, we're going to find things that are objectionable and offensive."
Deval Patrick
Deval Patrick is the former governor of Massachusetts and the former assistant attorney general under President Bill Clinton. Although a late addition to the race—since he won't even be listed on the Arkansas and Alabama ballots—the moderate Democrat is expected to be a heavyweight in the field as some predict he will pull Massachusetts voters from Warren and black voters from Biden. He declared his bid for president Thursday, Nov. 14.
What is his platform?
Supports a public insurance option, not Medicare for All
Pushing for a simple tax structure
Advocates for action against the climate crisis, but has said cap and trade is not enough to tackle carbon emissions
Supports national ban on assault weapons
What else do I need to know?
Patrick has been criticized for his use of super political action committees to catch-up in the race, which many Democratic presidential candidates have sworn off ahead of the primary. He has also been scrutinized for links to working for oil and gas companies, as well as big corporations like Coca-Cola and Texaco. As the former managing director and co-managing partner at Bain Capital, Patrick is also just as linked to Mitt Romney—who was granted profits from Bain Capital to fund, among other things, a private elevator, as reported Nov. 14 by Rolling Stone—as he is to former President Barack Obama, whom Patrick consulted with the day before his announcement, according to a Nov. 14 Time.com article.
Patrick grew up on Chicago's South Side, but at the urging of grade school teachers successfully sought a scholarship to attend Milton Academy, outside of Boston, for high school, according to a Nov. 14 Chicago Sun-Times article. He later earned undergraduate and law school degrees from Harvard, which is also Obama's alma mater.
Tom Steyer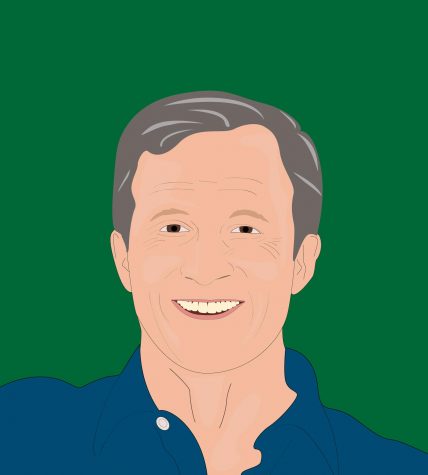 Tom Steyer is a billionaire climate crisis and impeachment advocate from California. "I left my business to combat climate change, fix our democracy and hold President Trump accountable," Steyer said in one of his TV ads. "Last year, we ran the largest youth voter registration in history, helping double turnout and win back the House." Despite ruling out a run for office in January, Steyer announced his bid for office July 9.
What is his platform?
His 2018 "5 Rights" campaign included equal voting rights, the right to clean air and water, free public education, a living wage and universal health care.
Gained attention for his Need to Impeach Initiative, which lobbies legislators to impeach President Donald Trump
Founded the environmental advocacy group NextGen America in 2013, and invested millions into clean-energy initiatives in California
Limit the influence of corporations in politics
What else do I need to know?
Steyer has pledged to put $100 million of his personal funds toward his presidential campaign, according to an article by The New York Times. The move puts him at odds with many Democrats, particularly Sen. Elizabeth Warren (D-Mass.), who called the billionaire out for not taking a grassroots approach.
Amy Klobuchar
Amy Klobuchar has been a Minnesota senator since 2007. She announced her bid for office Feb. 9. She has already made campaign trail appearances in key Midwestern states Iowa and Wisconsin.
What is her platform?
"Hard-on-drugs" stance
Supports federal education standards
Supports government development of renewable energy
Supports regulation of greenhouse emissions
Voted for strict regulations on banning assault weapons, high-capacity magazines and large-capacity ammunition
What else do I need to know?
Klobuchar is known in the Senate to be sharp and quick-witted, especially when it comes to campaign fundraising. She once got her ex-boyfriend to donate $17,000 to her campaign, according to Vox.
Pete Buttigieg
Pete Buttigieg is the 37-year-old, openly gay mayor of South Bend, Indiana. He's a veteran of the War in Afghanistan. He announced the formation of an exploratory committee on Jan. 23.
What is his platform?
Supports gun control legislation at state and federal level
Supports pulling troops out of Afghanistan
Wants a single-payer healthcare system
Supports the Deferred Action for Childhood Arrivals (DACA) program
Wants to pass the Federal Equality Act, an amendment for federal civil rights for LGBTQ people
What else do I need to know?
Buttigieg ran for chair of the Democratic National Committee and was named as a young Democrat to watch in 2016 by The New York Times.
Michael Bloomberg
Michael Bloomberg is the co-founder and CEO of Bloomberg, a business media company and financial news site. He has donated more than $8 billion to gun control, the climate crisis and other liberally-lauded causes. Bloomberg was the mayor of New York City from 2002 to 2013, followed by current Mayor Bill de Blasio, who also had a brief stint in the 2020 race for the Democratic presidential nomination. Bloomberg announced his bid for the Oval Office Nov. 7.
What is his platform?
Limit the effects of the climate crisis by reducing the U.S. carbon footprint
Stronger gun control legislation, including background checks at the federal level
Reduce the racial achievement gap between students in the public school system
Reduce opioid addiction and increase access to quality healthcare
What else do I need to know?
A former Republican, Bloomberg has faced criticism for his billionaire status—especially in a Democratic primary field in which two of the frontrunners are advocating for far-reaching wealth taxes—as well as for his employment of stop-and-frisk strategies by the New York City Police Department during his time as mayor, among other concerns.
Elizabeth Warren
Elizabeth Warren is one of the biggest names in the Democratic primary race and often spars with President Trump. Warren has been a Massachusetts senator since 2013. She announced her candidacy Feb. 9.
Pro-gun control
Opposes death penalty
Supports some legalization of marijuana to help the opioid crisis
Supports refinancing student loans and comprehensive sex education
Supports the DREAM Act
What else do I need to know?
Warren used to be a registered Republican before switching to the Democratic Party in the late '90s. She also used to be a Harvard Law School professor.
Tulsi Gabbard
Tulsi Gabbard, 37, has been Hawaii's House Representative since 2013. She is an Iraq War veteran. Gabbard announced her bid for office on Feb. 2.
What is her platform?
Tough-on-crime stance
Supports same-sex marriage
Supports automatic voter registration
Wants to end bulk data collection under the USA PATRIOT Act
Supports an income tax increase
What else do I need to know?
Gabbard is the first American Samoan and practicing Hindu representative in the U.S. Congress. Plus, she loves to surf.
William Weld
William Weld is a former official in the U.S. Justice Department. He was also the governor of Massachusetts in the '90s. In 2016, Weld was also the top vice-presidential candidate for the Libertarian Party. He announced an exploratory committee on Feb. 15.
What is his platform?
Pro-choice
Supports cutting taxes and reigning in national spending
Wants increased Medicaid access
Supports closer ties with Canada and Mexico
Opposes Trump's tariffs
Opposes deportation policies, though he does want some form of legal status for undocumented immigrants in the U.S.
What else do I need to know?
He's a big Grateful Dead fan.
Bernie Sanders
Bernie Sanders has been a socialist senator for Vermont since 2006. He ran for the Democratic spot on the ballot in the 2016 presidential election against Hillary Clinton. He announced his candidacy on Feb. 19.
What is his platform?
Redistributing wealth and combating the wealth gap
Medicare for all
Wants to eliminate carbon emissions by 2030 with a Green New Deal
Proposed making public colleges and universities tuition-free
What else do I need to know?
He applied for conscientious objector status during the Vietnam War and was a member of the Young People's Socialist League while at the University of Chicago in 1964, earning his bachelor's degree in political science. Sanders is also facing backlash from allegations concerning harassment of women by his 2016 campaign staff.