Columbia students 'Thirsty Enough' for Sprite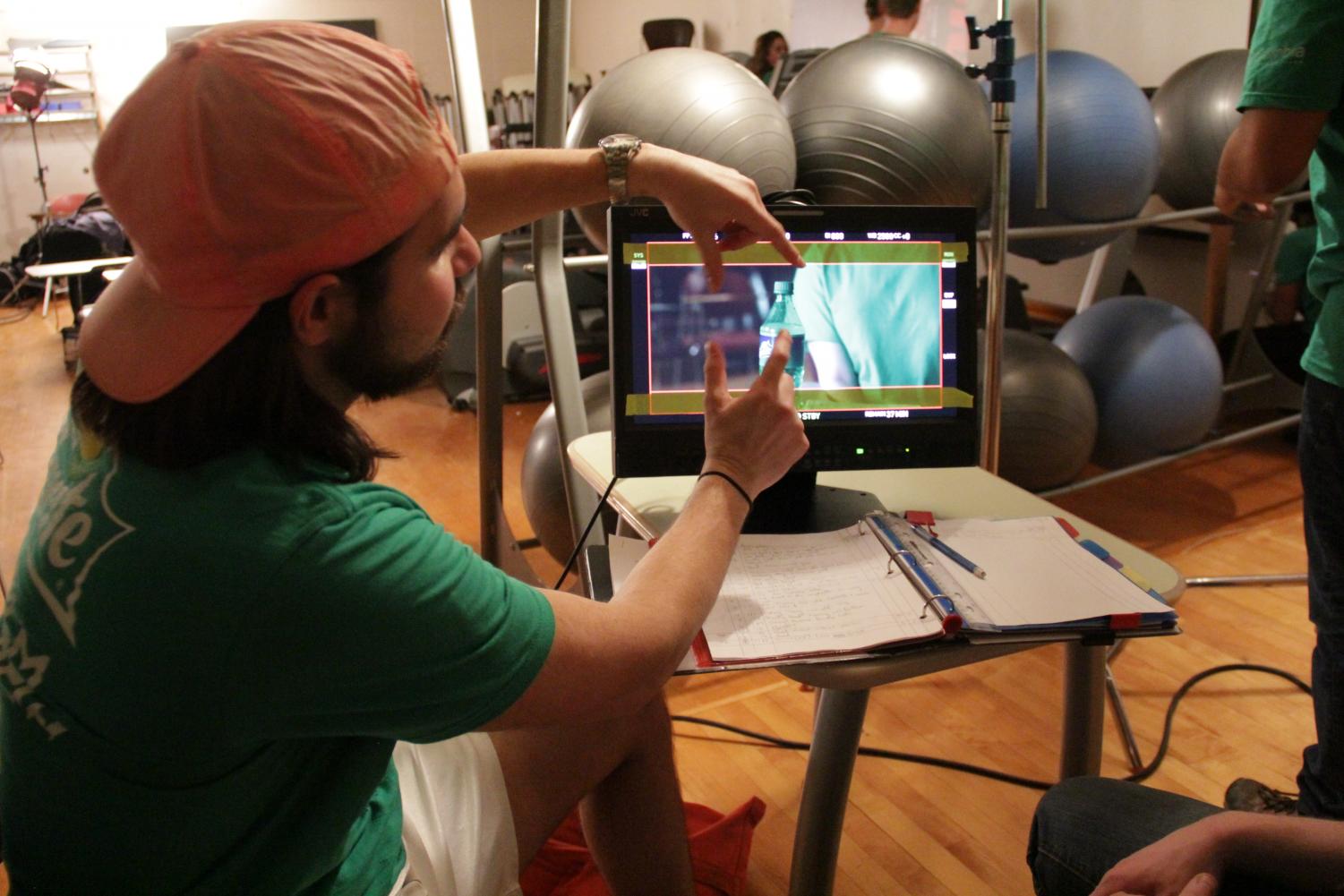 For the second year in a row a Columbia film has been selected as a finalist in the Sprite Films competition, which gives student filmmakers national exposure.
Cinema art + science graduate student Robert Forney's short film "Thirsty Enough" is one of the six finalists chosen from 135 scripts.
Films by Green Ribbon Panel Award winners will be screened at select theaters in August 2014,  and winners will be given the opportunity to work on an exclusive Sprite video project.
There is also a "Fan Favorite" portion of the competition in which U.S. fans ages 13 and older can vote online for their favorite short film at the Sprite Films website, until May 15.
The winner and his or her college's film department will be given a $5,000 as a result of winning the "Fan Favorite" portion of the competition as well as a trip to the American Film Institutes's November film festival. Voters will also be entered into a sweepstakes for the chance to win prizes such as a trip to Universal Orlando Resort.
Forney's 50-second short film follows a dancer, painter and basketball player who are striving to make a mark on the world but struggling to find success because they are not "thirsty enough," a motto Forney thought would promote the drink and describe his short film. He said that his script was chosen in the first week of February and began production immediately with the help of several Columbia students and alumni: producer Mark Winters; director of photography Miles Kerr; production designer Elizabeth Kennedy; and editor Kyusik Gam, along with nearly 100 current students.
"[Winning] would be a huge deal for me," Forney said. "Hopefully it would be just what I needed to jump-start my professional career. This would probably be the nicest piece of work I've done yet and the one that I'm proudest of."
In the 2013 Sprite Films competition, then-Columbia seniors Sean Grasse and Sam Bengtson were finalists for their film "Heart of the Hood," but did not win. Elon University alumnus Dean Coots' film "Break the Night" won instead.
Six colleges are competing in the final round of this year's competition: Columbia, the University of North Carolina School of the Arts, The School of Visual Arts in New York, The Art Institute of Charlotte, the University of California Los Angeles and the Savannah College of Art and Design.
Cooper Justus, a cinema art + science graduate student, was the script supervisor for both short films "Heart of the Hood" and "Thirsty Enough" and said he loves Forney's concept.
"I saw that he took the notes from what happened in last year's film and took his idea in a new direction and really improved on the concept of what it means to do a spot and to make [the film] effective," Justus said.   "It was really fun to work on."
Karen Loop, assistant professor in the Cinema Art + Science Department and the college's sponsor for the competition, said she is excited about the collaboration that took place to make this short film a reality.
"It takes a campus," Loop said. "We had the radio students, the dance, the marketing, the editing classes … People really bent over backward to make this happen."
Forney will find out in June if his film is chosen as the winner, according to the official rules outlined on the Sprite Films' website.
 "It was one of those rare experiences where I got to work with really talented people. But it also happens that all those talented people were really close friends," he said.
Update 4/9/14 Correction: The first place prize was incorrectly described as a $5,000 trip to the American Film Institutes's November film festival. The correct prize is a $5,000 donation to the winning school's film program in addition to a trip to the film festival.