Dance Department faculty member Tosha Alston receives 3Arts grant
By Kaci Watt, Staff Reporter
November 13, 2018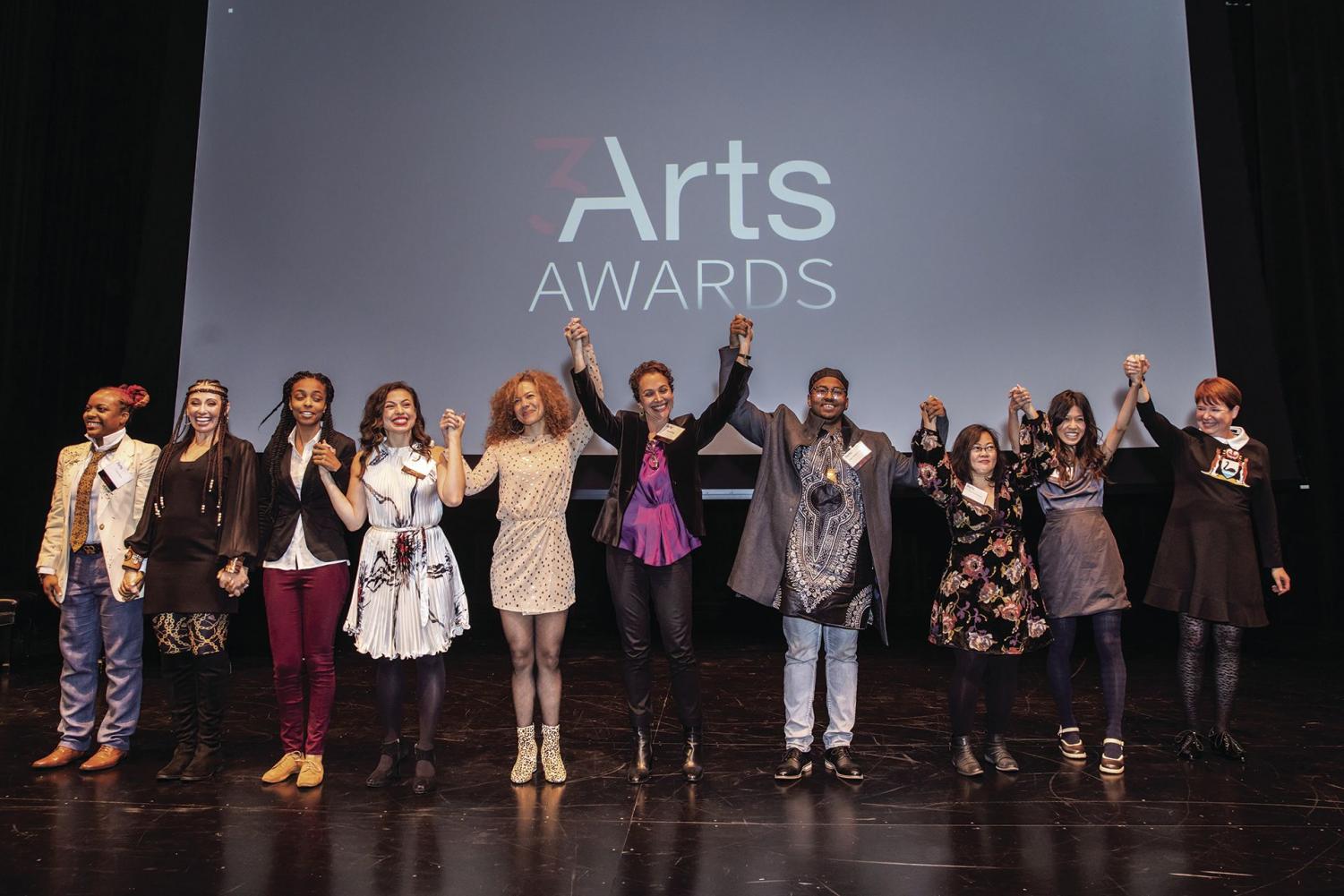 The dance world may emphasize classical styles such as ballet, but Dance Department adjunct professor Tosha Alston teaches young dancers the West African style. Alston's artistry has earned her a $25,000 grant.
Alston received a 2018 3Arts Award and the cash grant for achievements in the dance field during a ceremony Nov. 5.
"I've never been materialistic. I don't receive things like this," Alston said. "It's humbling and a confidence booster that people at such calibers want to grant me with a gift."
3Arts is a nonprofit that supports Chicago's women artists, artists of color and artists with disabilities who work in the performing, teaching and visual arts. Each year, 3Arts gives 10 artists each an unrestricted $25,000 cash grant, according to executive director of 3Arts Esther Grisham Grimm.
The nominees are selected by a national panel, which decides the awardees,  she said.
"Nominators are looking for artists who are making compelling work in the [Chicago metropolitan] area, who have a distinctive artistic voice. They are often selecting artists [who] have flown under the radar and have not been recognized," Grisham Grimm said.
Alston said the ceremony gave her the opportunity to connect with the arts community.
"It was a lot of people that I didn't know, and that I need to know," Alston said.
Dance Department Associate Professor Darrell Jones said he has known Alston for about 10 years; in that time, he has gotten to know her not only as a person, but as an artist, too.
Jones said Alston has a very clear way of communicating movements found in African dance technique with her body and her articulation.
Besides teaching at Columbia, Alston teaches adults and children in the Chicago community at Ayodele Drum and Dance where she serves as executive artistic director.
"When I think of her artistry, I think of it very holistically, not only in the work that she makes but the work that she does out in the community," Jones said.
In addition to the 3Arts awards, 10 artists received a surprise $1,000 grant from Make a Wave, an artist-to-artist grant program, which was also awarded during the ceremony, Grisham Grimm added.
"You can see how one award gives them important recognition or confidence, [and it] just comes at the right time to really leverage it for things that they want to do in their art," Grisham Grimm said.
With the unrestricted grant, artists are able to use the money for just about anything imaginable such as starting a savings account, Grisham Grimm said.
Alston is unsure of how she will use the money but has a few ideas, including clearing debt or going back to school.
"It's a real game-changer for an artist to have these kinds of resources without a lot of stipulations," Jones said. "I'm really happy that [Alston] got it, and I anticipate all the things she's going to be able to do in the future as a result of this."