Who says we have to say goodbye?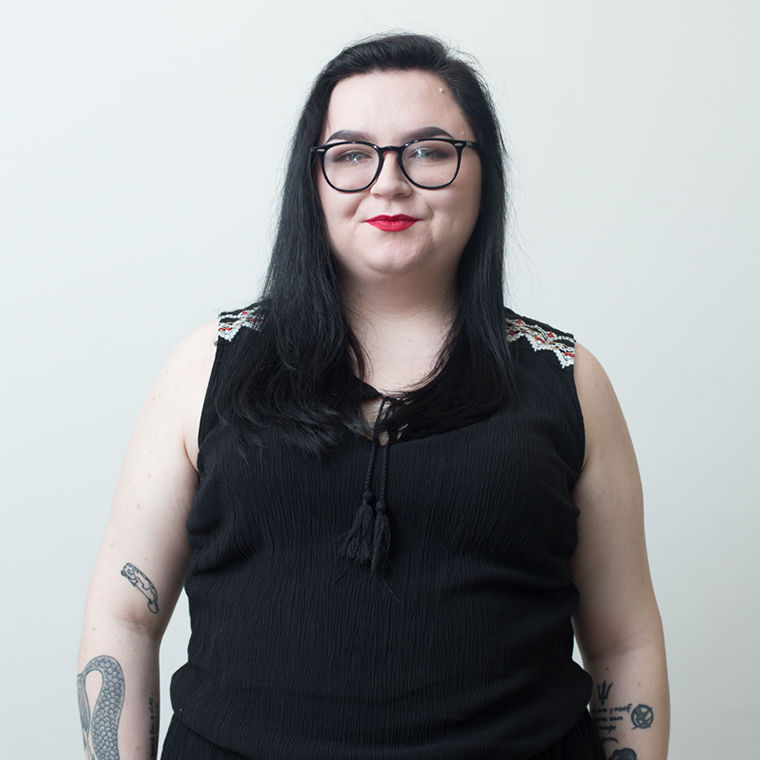 I've never had a problem with goodbyes. Moving trucks and farewell waves were such a constant while growing up that picking up and leaving has become second nature to me.
It's been rare in my life to find a place I didn't care about leaving behind, but here I am. I'm Zoë Eitel, this is my 96th issue of The Columbia Chronicle and I don't want to go.
Just looking at that number—counting and recounting to reassure myself that, yes, it really was that many—and thinking about the last three years makes me forget that anything came before this.
For someone who never had a consistent home, The Chronicle is exactly what I was looking for without knowing it. From my first day when I walked into the office with pink and blue hair and little-to-no experience, through the ups and downs—and the way downs—to walking out of the front doors on my last day as an award-winning editor-in-chief in less than a week, The Chronicle has been my life, my home and my family. Although that family has shifted over the semesters, it has never changed, only grown. I didn't grow up with sisters, but I have so many now.
First to Megan Bennett, Arabella Breck and Lauren Kostiuk, you all—despite graduating before me and leaving me behind, which was honestly rude—inspired me and continue to inspire me every day to be more like you: intelligent, tenacious, hard-working women who know what it takes to be in this business and how to never let closed doors get in your way.
And to the "Ladies Who Lead," you are strong, powerful women who work harder and more tirelessly than anyone I've seen before to make The Chronicle as amazing as it is: Micha Thurston, Ariana Portalatin, Lauren Carlton, Jackie Murray, Brooke Pawling Stennett, Mackenzie Crosson, Kendrah Villiesse and, of course, the only student who has been at The Chronicle for as many issues as me and whom I so badly wanted to hate when we first met because we had the same first name, Zoë  Haworth. I couldn't have asked for a better group to lead with or a better support system, who only occasionally get annoyed at my fangirl texts.
Yes, being on The Chronicle is great, and I have loved my time here, but it wouldn't have been half as incredible without all you women who, with your different positions and ambitions, have elevated the publication to a place I didn't even know it could reach.
I tell everyone during their first week at the paper that they didn't just get a job, they got a family, and no college family is complete without its college dad. For us, it's Chris Richert. There's nothing I could say in this column that would truly explain everything Chris does for those who work at the paper or would do him justice. So I'm going to leave it at this: Chris, I owe you everything.
I wrote in my last column in spring 2017 that I have an interest in endings and how they are meant to wrap things up—whether it's a book, movie, show or whatever else—so neatly. But real life endings aren't like that. Things don't end with a perfectly crafted quote that evokes nostalgic feelings from when everything was new. There is no real last page of a chapter in your life. Sure, things end, but that doesn't mean they're over.
I know that in a year, or five years or a decade, I'll be able to pick up my phone, open any of the many Chronicle group chats that exist, and explain the "Chronmare" I just had, or send a meme that reminded me of "that time when" or just let my sisters know I miss them, and it'll be like no time has passed at all. Because while there will be that day very soon when I walk out of those doors as an employee of The Chronicle for the last time, it won't be a real goodbye. It will be an "until next time."