Student revises musical with new songs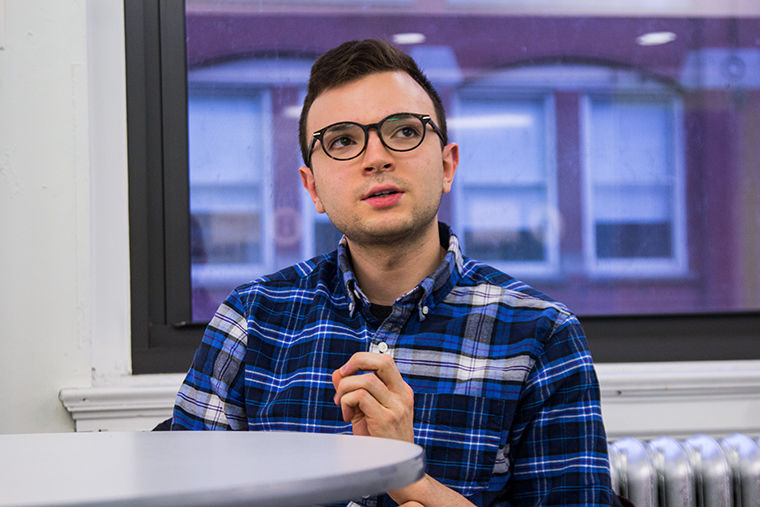 Columbia students recently collaborated to revamp "Abduction: The Musical," a play written by a Columbia student in 2015, with new songs, new characters and a revised plot.
TJ Pieffer, a senior cinema and television arts major, wrote the show three years ago about Pippa, a woman who tries to convince a small Indiana town that alien invaders are abducting residents. The show premiered at Stage 773 in May 2017, Pieffer said. He spent the last year reworking the musical and changing about 90 percent of the show.
"We're focusing on the material, songs and dialogue. [We're] focusing more on developing it for further productions rather than the spectacle of it right now," Pieffer said. "It's about the music and the material this time."
A staged concert reading of "Abduction: The Musical" will be held April 18–19 at the Conaway Center, 1104 S. Wabash Ave. A $5 suggested donation will benefit a Chicago nonprofit called Girls 4 Science that helps and encourages young girls ages 10 to 18 to enter STEM fields.
Because rehearsals are only two weeks long, the show will not be staged on a full set and will focus on the songs and storyline instead, Pieffer said.
Cindy Allen, a 2017 cinema and television arts alumna, said she and Pieffer chose to benefit Girls 4 Science because the main character loves science and wants to be an astronaut. They hope to bring a representative from the organization to attend one of the shows, she added.
"It's important to us to empower women," Allen said. "Things are changing a little bit now, but women haven't always been given the representation they deserve on screen and on stage."
Pieffer said he is most excited for audiences to see the talented cast and hear the new songs that were added.
"The songs that we've kept have been marinating for a year so they're really good, and then the new songs are completely fresh, so that's an exciting twist as well," Pieffer said.
2012 music and composition alumnus Brad Kemp has worked with Pieffer since the end of last year for many hours to create the show's new songs. Kemp said he enjoyed working with Pieffer, whose humorous personality is evident throughout the show.
In addition to his work on the show, Pieffer said he plans to do another concert in his hometown, Pittsburgh, and would like to enter the play in musical theater festivals in New York City.
"It's a great story. It's a fun flavor of musical that you don't see a lot. It's not very serious, it's kind of big and goofy," Pieffer said. "It'll be cool to see a work in progress as well."