Center for Black Music Research to receive new hip-hop collection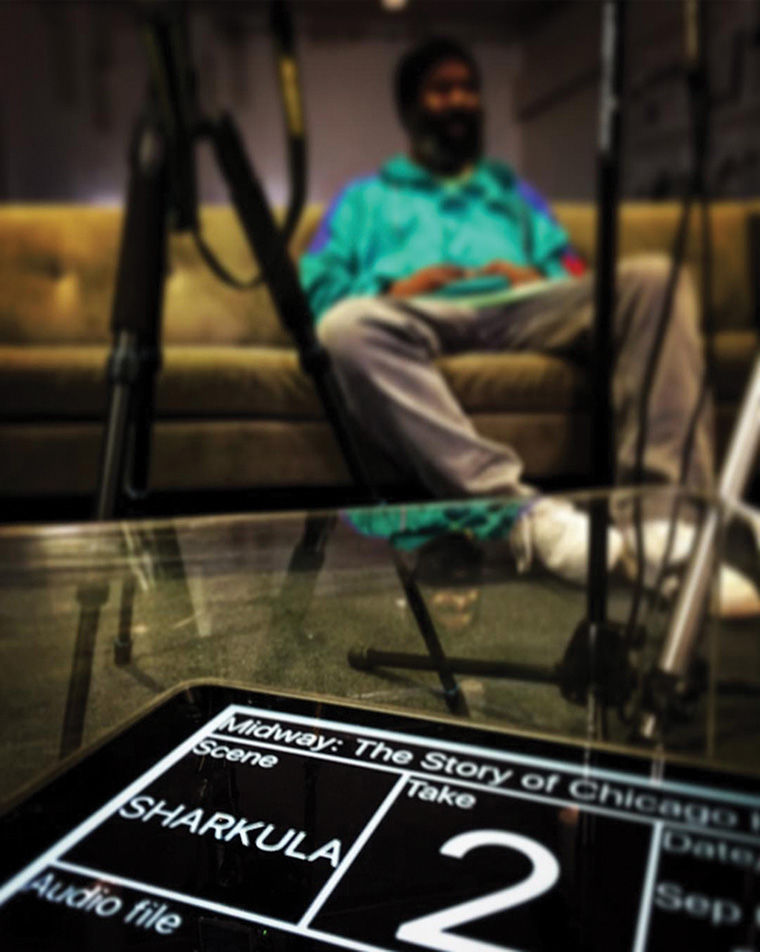 The Center for Black Music Research will be receiving a large archive of materials from Chicago's past and present hip-hop scene, which is being collected for a documentary film currently in production.
The Two Seven Eight Media Company has been working on  "Midway: The Story of Chicago's Hip-Hop" for more than three years. More than 180 interviews were conducted with influential figures in Chicago's hip-hop scene and a tremendous amount of fliers, posters and other materials have been gathered as source material for the film, according to Nathan Bakkum, interim associate director of the CBMR.
After the documentary's estimated November 2017 end date, the Midway film group will give the CBMR its extensive collection of materials and oral histories.
The CBMR will then archive the collection for public use, according to Bakkum. He said he hopes when people around the city, country and world hear of the collection, they will be prompted to contribute their own materials, making the CBMR a hub for Chicago hip-hop history.
"The 'Midway' materials are really going to form the initial foundation of the Chicago hip-hop archive," Bakkum said. "The long-term expectation is that it is going to be a much bigger and  more comprehensive repository," Bakkum said.
Bakkum said he became aware of materials involved in the creation of the 'Midway' documentary after meeting director, producer and co-writer, Ryan Brockmeier, at a spring 2015 Columbia meeting with hip-hop community members.
Brockmeier said he had always wanted the film to partner with a higher education institution, and Columbia's involvement with hip-hop and its history made it an ideal facility to utilize the research.
Brockmeier said when he and his team were first thinking about making the documentary, they only planned on interviewing 40 to 50 people for the feature-length film, but because of the team's engagement in the community, they thought it necessary to speak with a broader demographic of DJs, producers and rappers.
Brockmeier said he hopes the film educates people about lesser-known aspects of Chicago hip-hop.
"We're trying to get a little bit deeper into what makes Chicago hip-hop unique from other cities," Brockmeier said. "We're talking about issues like segregation, gangs [and] political topics."
Opening Chicago's hip-hop scene to the public will allow students and others researching  the subject to make their own discoveries by using the archive information once it is added, according to Laurie Lee Moses, archivist and digital librarian of the CBMR.
"It fits with our mission, which is to document and preserve materials about black cultural expression," Moses said. "Hip-hop is a hugely important phenomenon that has spread across the entire world and [there] is little known [about] what part the Chicago community has played in the genre."