Student takes action for Puerto Rico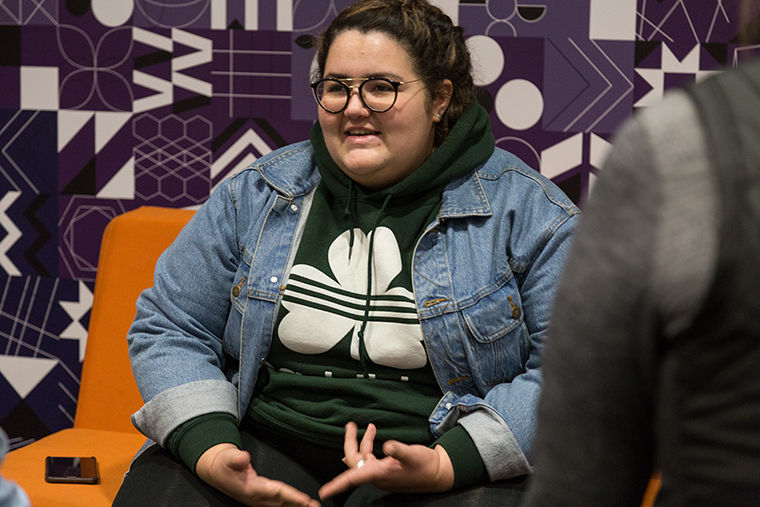 Gabriela Rodriguez, a senior business and entrepreneurship major, is raising funds for relief efforts for her hometown of Villalba, Puerto Rico, after it was ravaged by Hurricane Maria.
Rodriguez, who moved to Chicago to attend Columbia, said she felt helpless after she heard about how the hurricane devastated her town.
She was not able to get in contact with her family for 10 days after Maria hit Puerto Rico Sept. 20, causing the island to lose electricity, water and food. Rodriguez said she was inspired to create a GoFundMe account after her friend, Christina Lopez, had success starting one.
Christina Lopez, a first year medical student at Temple University, set up a GoFundMe Oct. 8 to help her town, Peñuelas, to put the funds directly toward relief efforts, she said. Lopez has raised more than $4,000.
"Having direct connections to our towns will ensure that those donations get to the people who need them the most," Christina Lopez said.
According to Rodriguez's GoFundMe page, homes in Villalba have been destroyed, communication is difficult due to lack of electricity, and food and clean water are scarce.
"People at Columbia have reached out to me to see how they could help families that need it the most, and that's where my inspiration for this campaign happened," Rodriguez said. "I know the community, I know what they need, and I can give it to them directly, so I know it'll be in good hands."
Rodriguez has teamed up with LifeStraws, a company that makes water de-contamination products, to send water filtration devices to Puerto Rico because the island still lacks safe drinking water, she said. It is important to provide clean water because diseases are caused by the use of contaminated water, Rodriguez said.
Because Villalba is so small, Rodiguez said, government resources are not reaching the area fast enough to help those in critical need. Villalba has a population of 26,073 people and is located in central Puerto Rico.
"I drew my inspiration from empowering them instead of waiting for the government to bring us those water bottles," Rodriguez said. "We're not getting those supplies, so [it's] just having them filter their own."
Jose Lopez, adjunct professor in the Humanities, History and Social Sciences Department and executive director of the Puerto Rican Cultural Center, 2739 W. Division St., has been working hard to contribute as much aid as possible to the island. The organization worked with Mayor Rahm Emanuel to declare Chicago the first welcoming city for Puerto Rico's evacuees, Jose Lopez said. However, he said he is frustrated with how the federal government has handled the crisis and relief efforts for Puerto Rico.
"Even though Puerto Ricans have been made citizens of the United States, they don't have the rights of U.S. citizenship, and that became very obvious in this crisis," Jose Lopez said.
If students want to help with relief efforts in Puerto Rico, Rodriguez said they can donate, spread awareness or send over non-perishables or LifeStraws in order to help.
"I've already raised $1,055 in five days, and I'm only one person running this," Rodriguez said. "I felt helpless at first, but there are ways to feel that you're helping and contributing to this. Get creative; I know we can do it."