It was more than a newsroom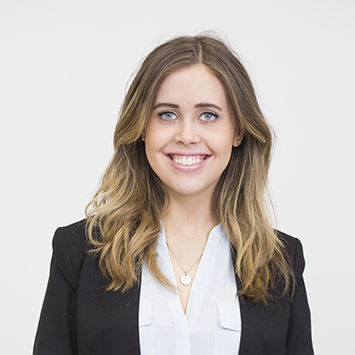 Five semesters, three positions, 96 bylines, 70 production days and hundreds of interviews, but only one newsroom.
Since high school, newsrooms have always been like a home to me. There is something comforting and familiar about them and the people who occupy them. In high school, I would eat my lunch in the newsroom and spend time after school doing homework there. I always knew I wanted to be a journalist, and the newsroom gave me the space to do that.
When I graduated high school, I had to say goodbye to the newsroom, and in a way, I felt homeless. It wasn't until I came to Columbia that I found a new home—one where I had my very own phone and desk, which was very exciting at the time.
I remember the first time walking through The Chronicle's double doors as a freshman and feeling very intimidated. In high school, I was always a big fish in a small pond, but here I started as a nobody. My first position was campus reporter for two semesters. I then moved up to campus editor and then spent a year as digital content manager. 
It wasn't an easy ride. I made plenty of amateur mistakes but also had many rewarding successes. Some days I wanted to curl up under my desk, and other days I couldn't stop laughing with my coworkers. The Chronicle made me grow as a reporter and as a person.
I covered the NFL Draft as a sophomore and reported at the Presidential Inauguration and Women's March from Washington D.C. my senior year. I was able to be shoulder-to-shoulder with reporters from CNN and the New York Times. 
I have been inspired by many talented coworkers, but there have been three who have been with me until the end: Meg, Arabella and Zoë. You guys are like my sisters. We may bicker sometimes, but I know you guys will always have my back. 
To my advisers, thank you for your neverending support and valuable insight. Chris, I admire you so much for your selflessness. You were always like a college dad to me. Len and Stephanie, thank you for your advice and wealth of knowledge—also the doughnuts. 
To my mom and dad, thank you for believing in me and letting me go to a big city to attend a liberal arts school and do what I love. No one inspires me to succeed more than you guys. 
It is very likely I spent more time in the newsroom than in my apartment, but many of my favorite college memories were made here. I'll miss being asked if I want to go to Cafecito or having office supplies thrown at my head because my music was too loud.
As I walk out The Chronicle's doors for the last time, I might feel homeless again without a newsroom to seek comfort in—but one thing is for sure—The Chronicle will always be a home to me.