Applications to three grad study programs put on hold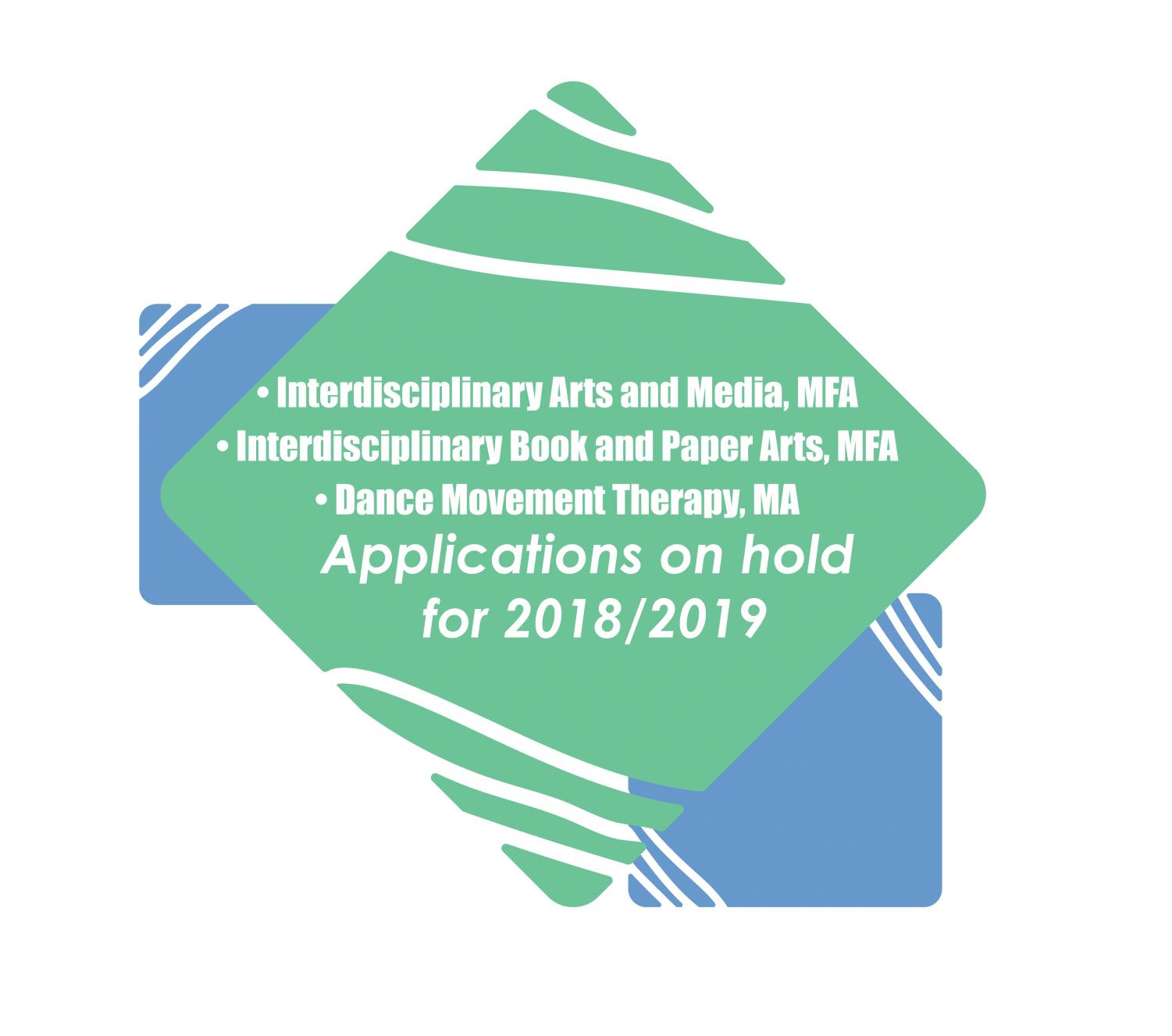 Applications for three graduate degree programs for the 2018–2019 academic year have been suspended, according to an Aug. 14 collegewide email sent by Interim Dean of the School of Graduate Studies Pegeen Reichert Powell.
The programs on hold are interdisciplinary arts and media, interdisciplinary book and paper arts, and dance movement therapy, according to the email. Students currently enrolled in the programs will still be able to take the required courses to finish, but no new applicants will be accepted until further notice from the college, the email stated.
Onye Ozuzu, dean of the School of Fine and Performing Arts said a pause for the two interdisciplinary programs, which fall under the Art and Art History Department, was requested by Department Chair Duncan Mackenzie to focus on submitting a new program to replace both programs by fall 2018. If approved, the proposed interdisciplinary program will incorporate aspects of both prior programs. The consolidation is the result of a two-year curriculum review guided by the Strategic Plan, Ozuzu added.
Ozuzu also said the Art and Art History Department asked to suspend the programs and create a year long gap without students. The request was made to create space to revise curriculum and because the department does not have the staff to support students enrolled in the two pre-existing programs and the new program simultaneously.
"They're still going to have year one students in the new program; it is still going to be hard, but it's not going to be as hard as having brand new students in all three programs," Ozuzu said. "[The pause] allows them to do all the work that they need to launch this exciting new program."
The decision to suspend the interdisciplinary programs was made internally by the department, Ozuzu said. However, pausing the dance movement therapy program was decided by Ozuzu and Senior Vice President and Provost Stan Wearden to give the Dance Department­—which merged with the Creative Arts Therapies Department this summer—time to reevaluate its curriculum, she added.
"The pause allows the Dance Movement Therapy faculty the time and space to integrate into their new home in dance, to get to know their new colleagues and to consider the possible futures and innovations," Ozuzu said. "It also gives the provost and the dean's office time to consider how and if we are able to best support that program and to be in conversation with the board of trustees regarding that."
Susan Imus, graduate program director for dance and creative art therapies, said the department's graduate certification in Laban Movement Analysis—the college's only certification program—was put on hold. Imus added that she has heard rumors in her department that programs may be brought to the board of trustees for a vote for discontinuance at the college.
"The faculty and I are deeply saddened by the decision to suspend graduate applications for admission in 2018–2019, and we are hoping that this decision does not progress to go before the board of trustees for discontinuance of both programs," Imus said.
Aliza Roth, second year graduate student in the Dance Movement Therapy program and Masters Organization Volunteering and Educating in Dance/Movement Therapy president, said she and other students in the program, after hearing the program would be paused, decided to reach out to alumni, alerting them of the decision and asking them to participate in a survey gauging how greatly program graduates have impacted their communities. Roth said so far she has received 117 survey responses and plans on presenting alumni testimonials to Ozuzu and Reichert Powell during a Sept. 12 meeting she coordinated with them.
Ozuzu said finances did play a role in Columbia's decision to suspend the programs, as they do with any program-related decisions made at the college. Enrollment trends throughout the college are causing deans, Office of the Provost staff and the board of trustees to ensure the college can afford to offer programs to students, Ozuzu added.
"Finances are always a part of decision-making around development of programs and curriculum, but it does not dominate it, and that is our mission as an institution that is [nonprofit]," Ozuzu said. "We are about education, but we are certainly not in a position where we can say money is no object."
Ozuzu added that lower enrollment correlates with lower income and when available programs do not reflect available income, a disconnect is created.
Reichert Powell said pausing the programs allows time for curriculum review and is a beneficial part of the college's self-reflection process.
"The only decision that has been made is [for] fall 2018 incoming students," Reichert Powell said. "There are students who are currently enrolled in these programs who have to continue these programs, so the programs themselves, and the courses and the faculty will continue to be in operation. What happens after fall 2018, no one knows yet."