CRITIQUE: Twin Peaks gets funky with new album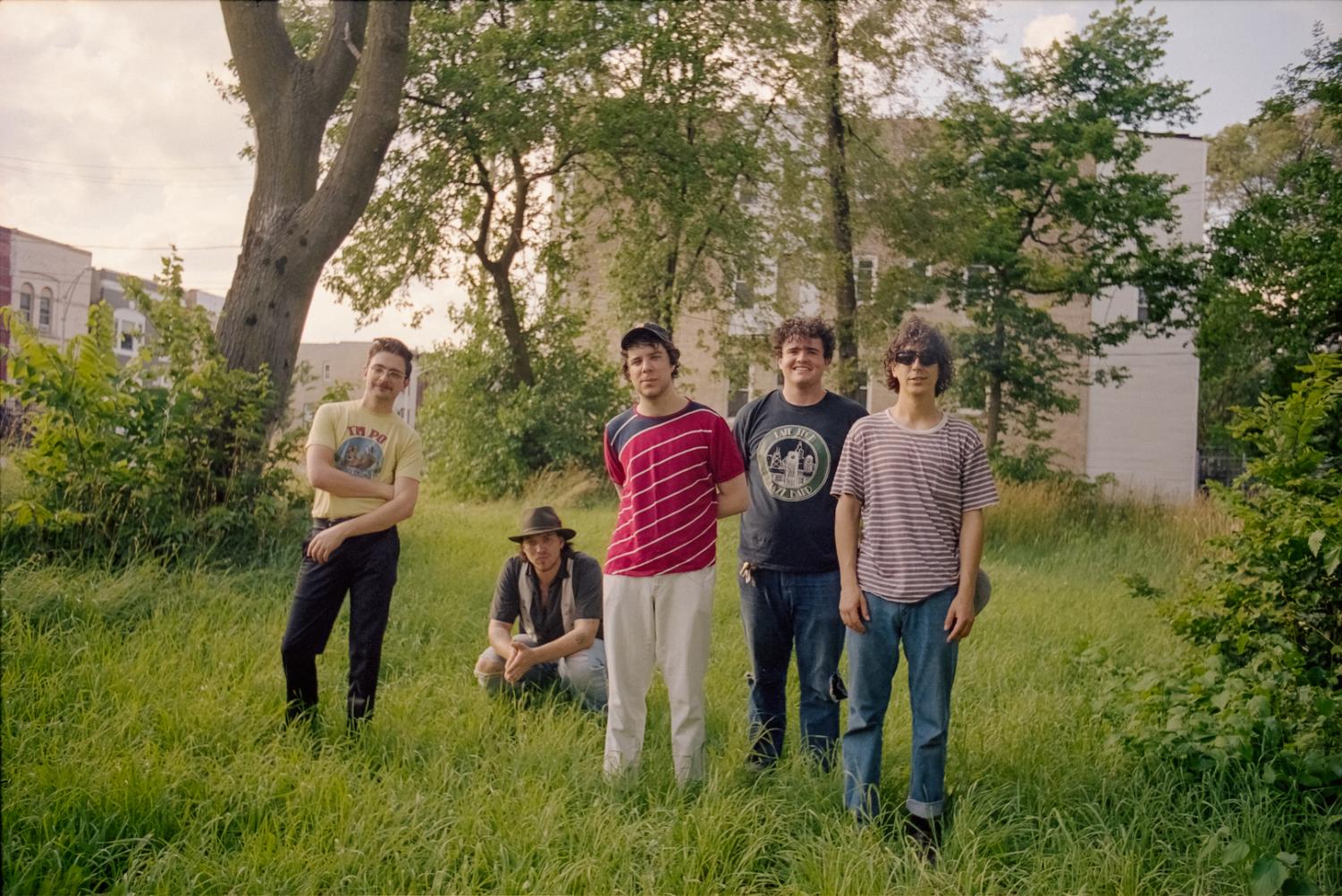 Chicago-based band Twin Peaks paved a new path for upcoming indie artists nearly 10 years ago when they formed their band at the various inner-city high schools each member attended, and is continuing to break ground now more than ever with their latest album "Lookout Low."
After graduating high school and leaving college to pursue music, the band released three studio albums—"Sunken," "Wild Onion" and "Down in Heaven"—with its fourth album "Lookout Low," released Friday, Sept. 13.
From young ages, the five members—Cadien Lake James, vocals and guitar; Clay Frankel, vocals and guitar; Jack Dolan, vocals and bass; Colin Croom, keyboards, vocals and guitar; Connor Brodner, drums—attended shows throughout the city.
With their new music, the band wants to be even wilder.
Although their sound has always been distinctive in the Chicago scene, their latest album enters uncharted territory, as it was recorded live with little to no overdubs—something they have never done before.
In the past the band has made albums by stacking tracks on top of tracks until it had a thick, muddled sound.
"This time we wanted a much more open, spaced, natural sound," Frankel said. "We figured it would be best to do it live."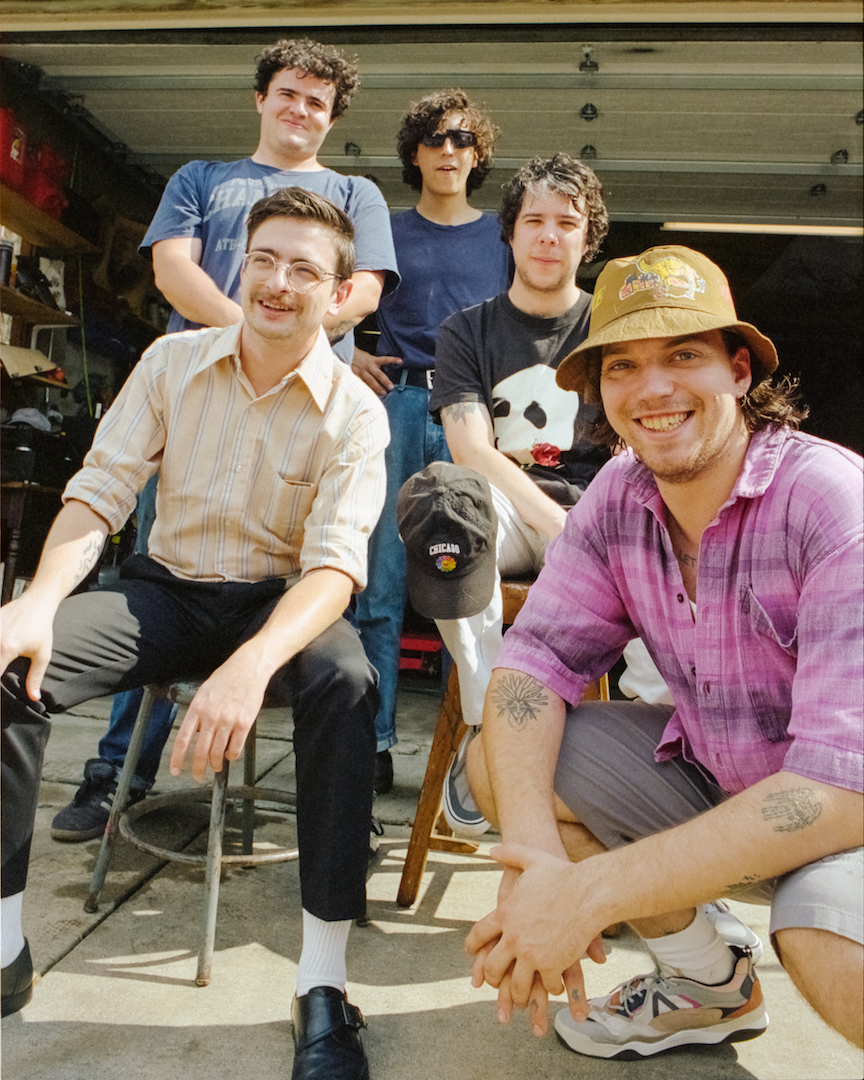 In comparison to their past work—which stemmed from influences of heavy rock bands such as the Grateful Dead, Wilco and The Rolling Stones—the band took an unintentional direction toward a more soul-funk vibe with their single "Dance Through It."
Collectively, the band enjoys Funkadelic and Pastor T. L. Barrett and kept that same musical frame in mind when recording the single, although the band generally approaches its work song by song, not focusing on one specific genre or sound for the whole album, Frankel said.
The latest single takes on a more polished, smooth and groovy voice that lets the Rhodes, an electric piano, and bass take the forefront. Like Funkadelic, Twin Peaks uses bass to create a deep funk tune.
The band's attempt at creating more of a clear and natural sound is evident through its latest releases, where its discography includes a mixture of folk, heavy rock, funk and mellow sounds that fit perfectly in the mood of a basement or garage show.
"We just want to follow where the music takes us," Frankel said. "We get better with each album, so it is exciting for us to keep going."
The band's past work, such as "Butterfly" from the album "Down In Heaven," could easily be played in a Portillo's restaurant alongside early works from The Rolling Stones and The Animals, and no one would question it or tell the difference in time periods.
"Butterfly," one of the band's examples of a '60s rock song vibe, could make people want to dance the Twist and also resembles Wilco's "I Must Be High," where both have a similar guitar riff followed throughout the songs.
Twin Peaks' ability to draw people in to its sound and make the whole room feel like it is set in a different era puts the band on the forefront of the Chicago music scene. From the beginning, it has been rooted in the city, with an early release titled, "Sunken," which was named after one of the smallest public parks in Chicago—a spot the band spent a lot of time at during high school.
Although Twin Peaks has been a major influence for young Chicago artists, Frankel said they do not feel pressure to impress people, besides impressing each other.
"I keep seeing bands playing around Chicago that are so d–n good that they inspire me to be better," Frankel said.
Last year, Frankel brought along a miniature zoo of plastic zebras, horses and pigs with him to each show and set it on his amp. He also made a T-shirt for every show featuring the town's name and other artwork.
For this tour, you might run into Frankel and the band in your city's local stores looking for collectible snow globes and other knick-knacks.
Along with "Lookout Low" being released, the band will kick off its worldwide tour Thursday, Sept. 12 in Detroit. They will be bringing the show home to fans Saturday, Sept. 21 at The Rust Belt and Friday, Nov. 29 at Riviera Theatre.