'Creative's March': empowering the next generation of creatives
Through a slew of different creative forms, ranging from singing and dancing to spoken word, Fusion of Light Entertainment hosted the "Creative's March" to help drown out social injustices and shine a light on the positive creativity the Black community in Chicago has to offer.
The march gathered outside the Media Production Center, 1600 S. State St., Saturday, Oct. 3, before ending at 1104 S. Michigan Ave., which offered a stage for diverse emerging artists to speak and perform.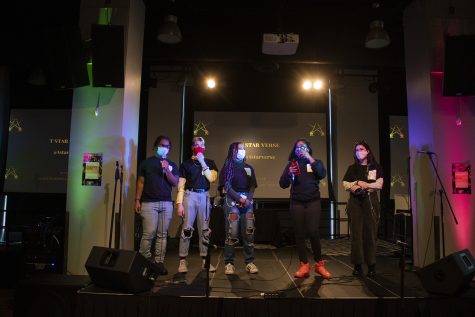 Fusion of Light Entertainment is a talent resource that offers college underground creatives in Chicago the opportunity to network and a platform from which to be showcased, currently at no cost to them.
FOLE co-founder Jordan Blair said she was inspired to host her own creatives' talent showcase after attending a similar event in New York and prompted the FOLE team to contact Black creatives in Chicago to express how they feel in light of current unrest.
"I was thinking for myself, 'What makes me happy?' And music has always been that main source for me, so that's why I started thinking about the festival," Blair said. "Our goal as a Fusion of Light team is to shine a light on a path for different types of creatives, artists, singers, dancers [and] fashion designers to simply just be who they are and get noticed."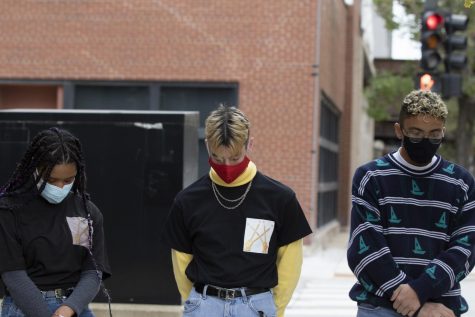 Blair, a sophomore music business major, said she and Tandrea Hawkins, a junior music business major, founded FOLE in March when the coronavirus pandemic caused a lockdown in many parts of the U.S.
Blair said she felt trapped and isolated watching everyone quarantine and witnessing death after death of Black Americans, so she was empowered to create an uplifting space for artists to feel comfortable sharing their sentiments.
Hawkins said she was talking to God about manifesting her goals when she heard the word "festival." The same night, coincidentally, she said Blair messaged her about organizing an event at Columbia, thus creating FOLE.
The name comes from the group's motto, "Be the fusion of light that covers the universe"—one that Hawkins said she lives by.
Sean Sturdivant, a sophomore musical theatre performance major and captain of the Renegades Steppers team, performed two strollings and three steppings with other team members at the showcase to "They Don't Really Care About Us" by Michael Jackson and "Wipe Me Down" by Boosie Badazz.
"This event was excellent for people to go to because it shows that as young adults we do care about our future and everything," Sturdivant said.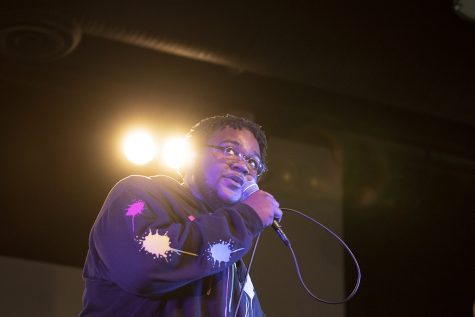 Ethan Partington, a sophomore fashion studies major, learned about the march and showcase from FOLE's social media assistant Liam Taylor but did not know what to expect.
He said the event turned out to be a "powerful and moving performance."
"It's important to [uplift] Black artists and Black voices right now, so if you're a young person, if you believe in change, if you believe in equality, if you just believe in artists in general … I think it's a really important movement, and I'm really glad I went."
Check out Fusion of Light Entertainment, @fusionoflightent on Instagram, for more information about upcoming events and rising Chicago artists.