Columbia's new normal: six-foot distancing, face coverings and no roommates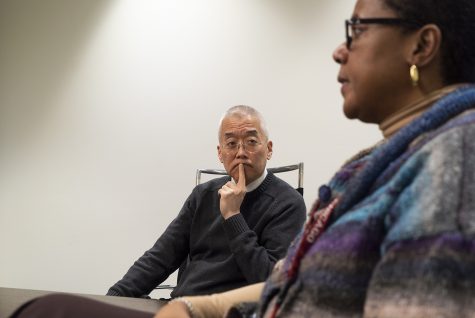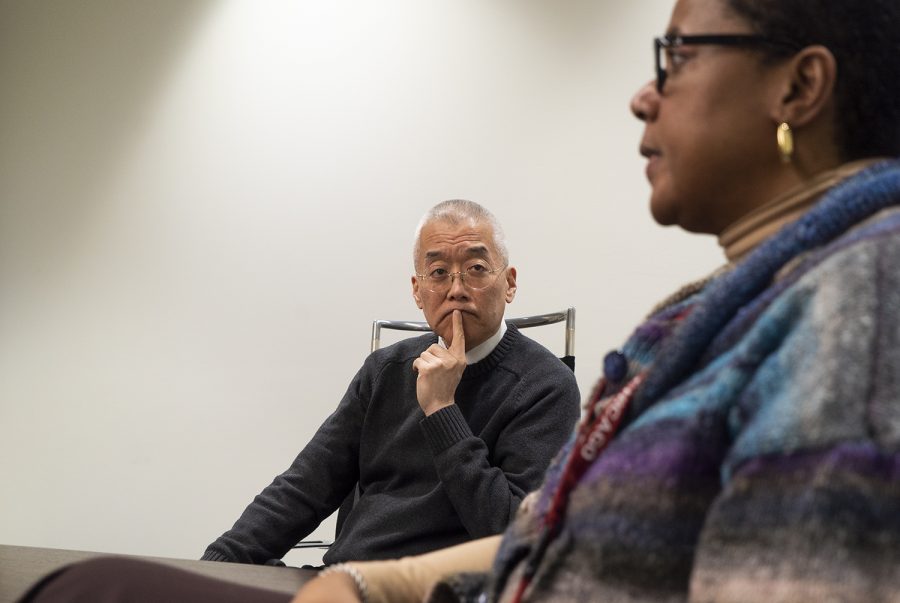 With the Spring 2020 semester coming to an end, the college released its first draft of plans to resume on-campus instruction, residential living, student activities and work in the fall.
In a Tuesday, May 12 collegewide email, President and CEO Kwang-Wu Kim said the school will focus on implementing measures of social distancing, disinfection and cleaning, testing, proper training and face coverings to protect the Columbia community against the coronavirus once campus buildings reopen.
"As states begin to lift their lockdowns, the contours of what such a return might look like, while still fluid and subject to modification, are becoming clearer," Kim said in the email. "The criteria set out in Governor [J.B.] Pritzker's five-phase plan for re-opening the state suggests that the resumption of on-campus instruction is unlikely to occur until the end of June at the earliest, although some necessary support functions may resume prior to that."
Kim said the college's Incident Assessment Task Force—composed of administrators from Safety and Security, Human Resources, Student Affairs, Facilities, Information Technology, Columbia Central, the Provost's Office and the President's Office—has been in charge of preparing for a broader campus reopening by producing new policies, protocols and guidelines to promote health and safety.
There will be an open community forum held via Zoom announced soon regarding the plan for reopening, Kim said, adding that there will be follow up discussion with Faculty Senate, staff and the part-time faculty union, student leaders and other constituent bodies. He said in the fall he will look to create more opportunities for students' voices to be heard.
But when campus does reopen, the Columbia community will return to a space much different than before—from single rooms and limited visitation in student dorms to classrooms where classmates are six feet—not an elbow's length—away. And everyone will be wearing masks.
Residence halls
Moving forward, there will be one student assigned to each bedroom in the campus dorm buildings.
"Our goal is to try to be able to accommodate most people who are wishing to live in the dorms," said Lambrini Lukidis, associate vice president of Strategic Communications and External Relations. "When we say reduce capacity, it's … reducing occupancy in an individual space and not necessarily leaving people out."
Lukidis said the college is discussing plans with property managers and looking into expanding some of the apartments it has access to in order to prevent an overflow of students left without housing.
Some common areas will be modified or eliminated for six-foot distancing; laundry room processes will be reorganized; and guest access into residential buildings will be restricted, according to the reopening plan on Columbia's website.
Residence Life will also reserve rooms for students living in dorms who should self-isolate per Centers for Disease Control and Prevention guidelines, according to the task force's campus reopening measures.
Students living in the dorms who have contracted the coronavirus, but do not require being in a hospital, will have access to separate rooms with food delivery capabilities, wellness services and proper supplies.
Classes & offices
Following guidance from local and national health authorities, the task force determined six-foot distancing will be required in all classrooms, employee workspaces, lobbies and common areas.
Lukidis said the task force is analyzing swipe card data, room occupancy information, traffic flows and class sizes to identify the best way to accommodate for more spacing.
Additionally, everyone inside campus buildings will be required to wear a face covering, with the exception of areas where six-foot distancing is possible.
"If a couple people don't wear the mask, it doesn't help," Lukidis said. "All of this works when everybody is following the rules and everyone is committed to not only their own health, but the health and safety of others."
Lukidis said in some cases, more sections will be added to courses and some may fully transition online. She added that having a hybrid approach allows for proper social distancing, but will still offer in-person instruction for courses that "really need [it]."
For employees at the college, remote work will continue where necessary, with those who do return to campus working in alternating or staggered shifts.
In the email, Kim said when students return to campus "a suitable number of faculty and front-line academic and student services staff [will be] working there to support them."
For those who do return to campus, meetings where social distancing is not possible will be held via audio or video. At in-person gatherings, shared food and beverages will no longer be allowed. All offices, studio spaces, break rooms, classrooms, lobbies, elevators and restrooms will receive comprehensive daily cleanings, per CDC guidelines.
Sanitation measures will include disinfecting high-touch surfaces several times a day, doubling the number of hand sanitizing stations and providing wipes and disinfectants in learning spaces, workstations and restrooms so tools and equipment can be cleaned.
Additional safety measures & requirements
Before returning to campus, all employees, students, visitors and contractors will be required to fill out an electronic form to determine if they have experienced symptoms, traveled from a country or region on CDC's Level 3 Travel Health Notice within 14 days or have been in close contact with someone who is sick.
Everyone will be expected to self-screen for symptoms, and temperature scans will be conducted for employees returning to campus over the summer as a trial before enforcing the screenings in the fall.
While, ideally, there will not be another shutdown, Lukidis said the college has to be ready to perform contact tracing, deep clean the facilities and work with health officials more efficiently if there is another outbreak.
"We're not going into this blindly the way we did in the Spring," Lukidis said. "We've learned a lot since then, and we're better positioned now from mitigating the risk and reacting to a situation should there be other cases."