Columbia's female creators come together for confidence and support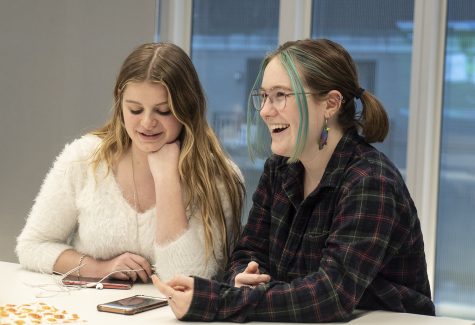 As a television major, Lily Indie quickly grew frustrated by the male-dominated work and class environment around her.
Indie, a junior at Columbia, said at first she was not intimidated in her classes, but once she started on a group project, she struggled with feeling like she had to be better than her male partners. She said it always feels as though she has to prove herself.
"It is hard for [men] to see [things] through a female lens," Indie said.
Initially, Indie was inspired to form an all-female comedy-specific group but then decided to create a more general space for all female and nonbinary creatives to come together. By actively creating work together and by having a genuine interest in women around them, Indie said the group developed quickly and easily.
Now in its second semester as an official student organization, the Coalition of Female Creators is geared toward self-care activities that recognize the personal strengths of the women and nonbinary creators in the group and that help them learn from constructive criticism.
"We have been trying to focus a lot more on fostering a community among us," Indie said.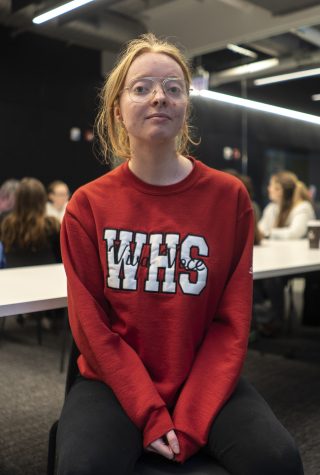 Kick-started in Fall 2019, the group holds weekly meetings Mondays from 4 to 6 p.m. in the Student Center to serve as a space for female and non-binary creators.
Going forward, Indie said she wants the group to boost its connection with other organizations on campus through lending their space for women to lead activities or discussions.
While March is International Women's Month and an empowering opportunity for women to showcase their work, Indie said it is important for women to continually be vocal about their creative ideas throughout the year.
Lillian Pugh, a freshman filmmaking major, said it is important for people to take the time to learn more about women and nonbinary people who have done good things for the country, or in their field of interest, and find ways to support them. For Pugh, it all starts with loving and respecting oneself because doing so will then boost others.
"You don't have to love every other woman," Pugh said. "But you do have to respect her."
On Monday, March 2, the group gathered for a "Gamer Girls" night of activities and games to get to know everyone in attendance. The 14 female creators shared laughs and passed around Target-brand cheese crackers and chunky chocolate Chips Ahoy! cookies over rounds of Cards Against Humanity and JackBox.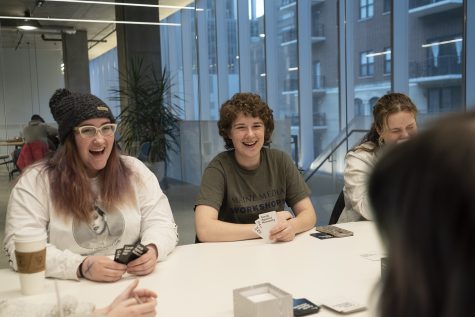 Kallie Dahlman, a sophomore filmmaking major and treasurer for the coalition, said she was looking for a solid group of girls to hang out with, and the coalition was the strongest place she has found on campus.
"This is a good group to find those connections, find girls who support each other," Dahlman said. "[It is] a place to relax and relate to people comfortably."
Aside from the coalition, Pugh is unaware of any other spaces on campus specifically female-focused.
Sharon Ross, an associate professor and associate chair in the Cinema and Television Arts Department, has been at the college since 2003, and said with media industries being male dominated, it is important for female students to learn how to network at the college because it will give them a pathway to do so in a professional setting.
Ross said the introduction of the #MeToo Movement was a big wake up call for the department; it was a moment for her to train the next generation of media makers. She added that the college can do more in acknowledging these issues through incorporating female-focused work in core curriculum and connecting across departments.
Freshman comedy writing and performance major Bella Thornton said she actively supports and makes space for other female creators because people have made space for her.
Thornton said without those opportunities, she would not have been able to muster the confidence in the work that she does today—which includes a student-run improv and sketch group, False Positives, that Thornton helped put together with Shelby Steele, a freshman comedy writing and performance major.
"If we are not opening up spaces to other female collaborators," Thornton said, "we are closing down a part of ourselves that is looking for light and curiosity and engagement."