Columbia's Fashion Study Collection discovers unfound pieces by Black artists
February 27, 2023
For Black History Month, interns at Columbia's Fashion Study Collection spent weeks researching and showing pieces from Black fashion designers and artists to share on social media.
Anya Tapely, a sophomore fashion studies major said the collection interns found pieces in the collection they did not realize they had during their research.
About two years ago, Tapley said the collection posted other pieces for Black History Month.
"We wanted to not post the same things over again, so it was just nice and a fun little challenge for us," Tapley said.
Another intern, Sophia Klun, a sophomore fashion studies major, when reflecting on the feedback received from Instagram at the end of the month, said her biggest takeaway is that every discovered piece of clothing leads to learning so much more about the garment or the artist behind it.
Klun said the interns focused on finding both designers' and independent artists' to highlight throughout the month.
"It's the juxtaposition of highlighting these very popular brands like Telfar and Virgil Abloh and then like taking it down to like a local level [like Alice Berry.] I think that that's an important thing to feature as well because our collection does have that variety," Klun said.
Columbia alum Jocelyn Brown, a former intern for the Fashion Study Collection, has been excited to see the research the current interns are sharing on Instagram. Brown said the collection was previously missing pieces revolving around diversity, equity and inclusion.
"When you look at it, a lot of mainstream culture already is Black culture," Brown said. "A lot of times Black faces aren't the ones that present it, but I do see a lot more of that and I think that'll go a lot further, especially with people just wanting to be educated more with certain things."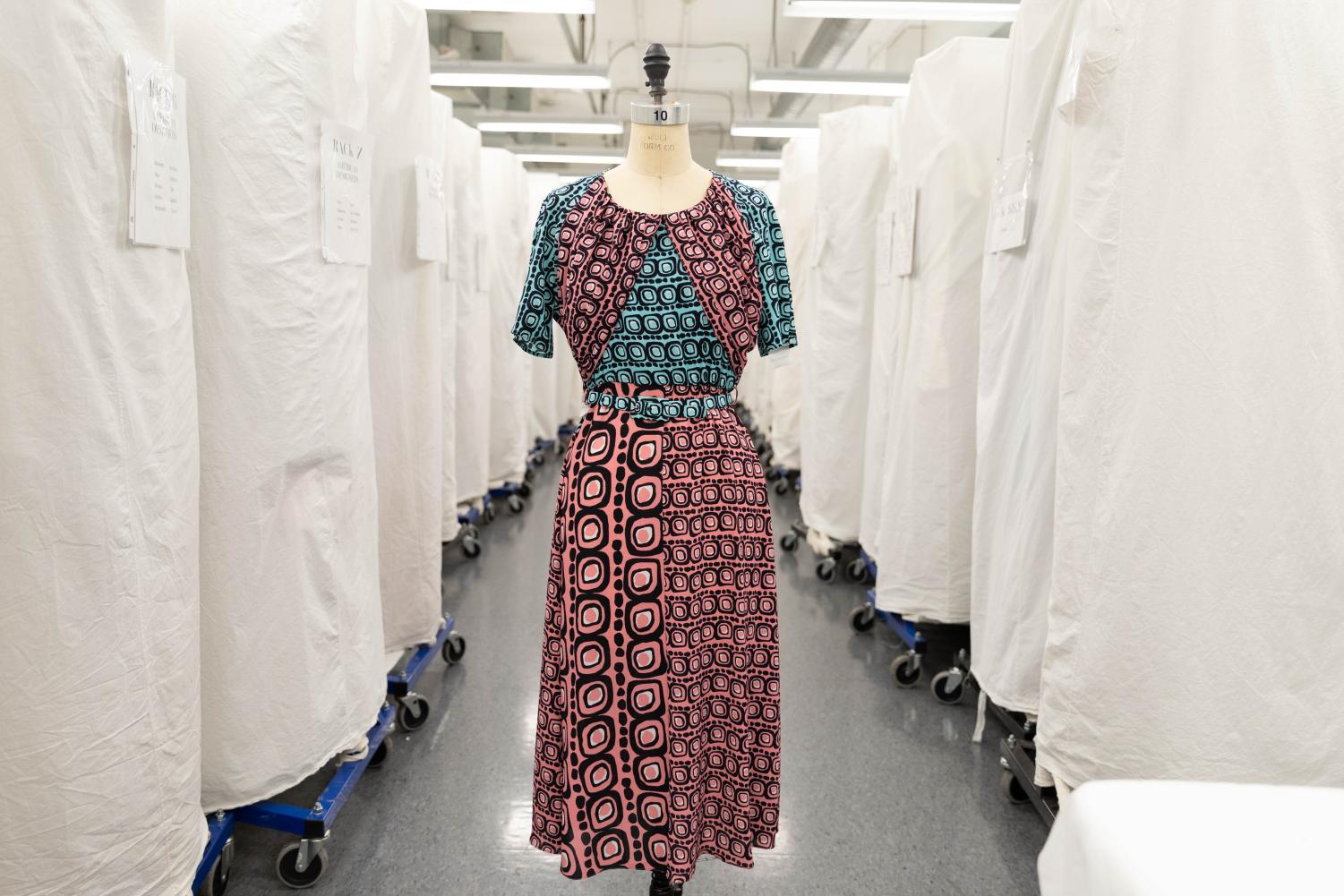 Brown said people often want to know more about the origin of certain fashion trends, and brands will be pushed to provide that context, "whether they want to or not."
"Growing up there [were] Black brands but they weren't like these global brands," Brown said. "There were just Black brands that only Black people wore, so it's really cool just to see [brands] going further up in fashion and widespread across the world, to see people acknowledging Black designers."
Located at 618 S. Michigan Ave., on the eighth floor, the Fashion Study Collection is a resource for students who need to look at pieces of clothing, accessories or texts that relate to fashion.

To visit the Fashion Studies Collection, students need to fill out a Google Form to coordinate a time with one of the interns.
The Fashion Study Collection also posts regularly on Instagram, where they showcase pieces from the collection and update people on events they are hosting.
View this post on Instagram
View this post on Instagram