Columbia students weigh in on summer fashion trends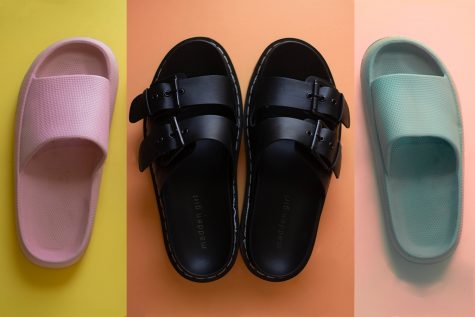 The new working-from-home routine has had an effect on what is trendy. From DIY clothing being the new "must-try" to upcycled pieces going viral, fashion has evolved since the start of the pandemic.
Rosalind Cummings-Yeates, an adjunct faculty member in the Communication Department who teaches "Fashion Journalism," said she thinks once restrictions become lifted and life in Chicago turns closer to normal, people will just wear whatever they want.
"I think people are just going to be so excited to be able to go somewhere and wear their clothes," Cummings-Yeates said. "A lot of the attention that people usually pay to what's in and what designers are saying—I don't think that's going to be as important because people are just excited to be out."
Because of this, the Chronicle asked Columbia students to offer their takes on what will be the biggest staples this summer.
1. Patterned and knit dresses
The number-one trending dress of 2021 prioritizes comfort without giving up style. Crocheted and knit sweater dresses, like this one made by @marzipanclothing on Instagram, are making an appearance this summer through brands such as House of Sunny and Princess Polly, paired with Converse or Air Forces to top off the casual look.
Sophomore journalism student Kimberly Kapela said she loves knitwear and hopes more brands start to integrate similar styles because of how sustainable materials for these pieces can be. As a natural and biodegradable fiber, crocheted clothing can last longer because of its higher quality—resulting in more wears.
2. Vibrant and pastel colors
Eye-catching floral colors are on the rise, adding saturation to what was a dull, gloomy year. Pantone's marigold, cerulean and mint are among the few colors that offer a much-needed escape from neutrals.
Kapela and sophomore graphic design student Amanda Burris said pastels will be big in people's wardrobes this summer— specifically, Kapela said, because of how timeless these colors are.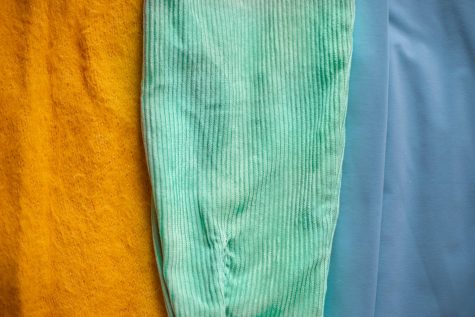 3. Statement accessories
Colorful bags and chunky rings can elevate any look, even loungewear. Baguette bags with chain straps add a pop of texture, and ruched mini grab bags create a chic look with the simplest outfit.
Dainty gold jewelry is being replaced with bright, bold rings in certain fashion circles, as Instagram feeds and Pinterest boards boast acrylic, resin, enamel and glass accessories. Maximalism is all the rage right now, and stacking them is a popular way to wear these statement pieces.
4. Chunky heels and mules
Continuing with the theme of comfort meshed with style are this summer's top shoes. Pastel-colored mules give an easy stride, while strappy heels remain an all-time favorite classic.
Kapela said she has seen an increase in jelly sandals and color-block heels, whereas Burris said she has seen the same interest in chunky tennis shoes.
Sophomore film student Jacklyn Elliott, who works at a Goodwill in the West Loop, said platform sandals and chunky shoes will be must-have shoes.
5. Corset tops
The corset or bustier top trend is here to stay as wearing lingerie out is easily one of the biggest trends trickling in from 2020 to this year's summer.
Easier to dress both up and down, corset tops differ from traditional corsets because they do not actually have steel boning in them, and instead, just have the "look" of a corset incorporated on to a top. Paired either with wide or flare-leg jeans or on top of a button-up top, this versatile piece is one everyone will have in their closet.
"Anything with a maximalist feel to it […] catches on from runway trends to the streets really quick," Kapela said. "Corsets are very timeless; they've been a staple piece and in fashion history since the '20s to the '50s into the '90s, and now to the 2020s."
However, Burris said while things may look aesthetically pleasing to wear, she would rather prioritize usefulness when looking for clothes, as she needed pieces she could wear when running errands.
"The thing with a lot of trends nowadays is trendy clothing isn't meant to be worn—you're meant to wear it to take an Instagram picture and that's it, so a lot of the trends aren't really practical," Burris said.
Burris said fashion is recyclable, and the same pieces will end up becoming trendy again.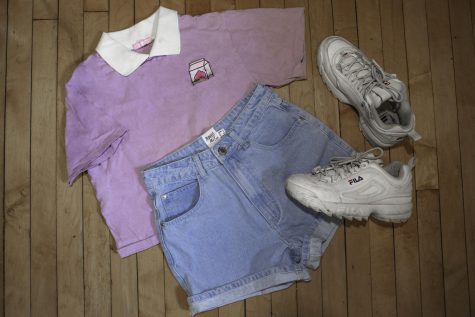 Working at Goodwill, Elliott said she has seen many of these pieces sold in perfect condition because people do not see those items as "trendy" and worth wearing anymore.
Cummings-Yeates said both the pandemic and the Black Lives Matter movement have opened peoples' eyes to the origins of fashion trends. Now, there is a pushback for more awareness and inclusivity as the industry is adding more diversity.
"Fashion is an art form," Cummings-Yeates said. "It reflects cultures, attitudes and identity, and I hope people become a lot more conscious of that in terms of how they buy and what they buy."