Columbia students join the fight against the replacement of Navy Pier's Crystal Gardens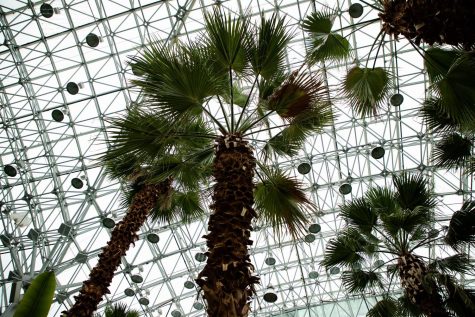 When Celine Wysgalla was looking for wedding venues, she knew her first choice was Crystal Gardens because it was filled with memories of family and friends. But when she found out the venue is being replaced, she started a petition to save it.
Navy Pier's Crystal Gardens are scheduled to be replaced in the fall and winter of 2022 with a $30 million Illuminarium — an immersive digital experience with a monthly rotating theme, like a safari in Africa.
But more than 20,000 people have signed the petition to stop the removal of the gardens, including some Columbia students.
"I am afraid of a society that doesn't value green space, and in a city like Chicago, I think we should be having more green space and not less," Wysgalla said. "It is so important to thousands of people all around the world, all the memories and the moments that they've had there."
Among those who signed the petition are some Columbia students, who publicly supported the cause on their social media by reposting the petition and encouraging others to sign. One of them is Sarah Schorle, a junior theatre major.
"I think it's bigger than just the Crystal Gardens, especially as we look at a lot of important spaces being torn down for a parking garage now," Schorle said. "Saving these spaces from just becoming paid attractions or paid interests [is important], because I think so often entertainment and relaxation is tied to also spending money."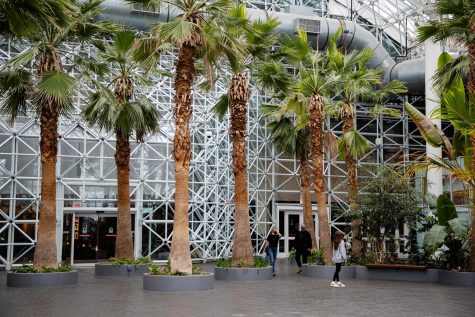 A Navy Pier spokesperson, in an email statement to the Chronicle on Sept. 30, said the Crystal Gardens are underused, but Navy Pier is still devoted to environmental sustainability with its 15-acre Polk Bros Park. The statement said Illuminarium will help the pier continue to stay free for the public.
"Yeah, [Polk Bros Park is a] green space, and I'm really glad for that, but it's outdoor," Wysgalla said. "If we were in like Phoenix or something, great, it's warm there. But [in] Chicago, it's cold here like five months out of the year, so having this indoor green space, I think it's so important for a city like ours."
Emma Jaggers, a freshman cinema and television arts major, is from Nashville, Tennessee, and plans to visit Crystal Gardens. Jaggers wants to save the gardens because their dad loved it during his visit to Chicago.
"[Illuminarium is] an interesting idea, it's just, I don't know why it has to replace the gardens," Jaggers said. "There are empty IMAX theaters that closed because of COVID around, why not just set up there? Why do you have to tear down this beautiful space for your thing? It's all indoors; you can build it anywhere."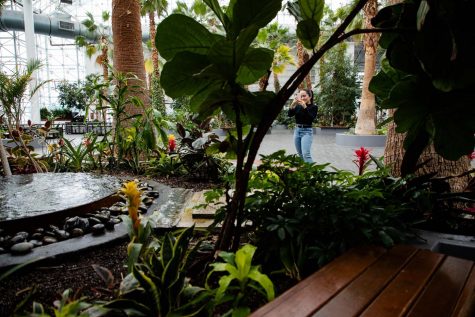 McKenna Roman, a senior communication major, likes to visit Crystal Gardens to recharge and brings her friends there when they visit from her home in Wisconsin.
Roman said she will be disappointed if the Crystal Gardens are torn down because of how many people spoke out against it, and she hopes Navy Pier will at least create a similar place instead.
Roman said that without the Crystal Gardens, people will lose a free public space, and some people do not have the funds to afford to go somewhere similar.
"I think that you should sign the petition because it allows for people in the city to have an outlet to escape," Roman said. "I know a lot of Columbia people need that space to just relax and decompress."