Columbia sees rise in students moving off campus amid COVID-19 concerns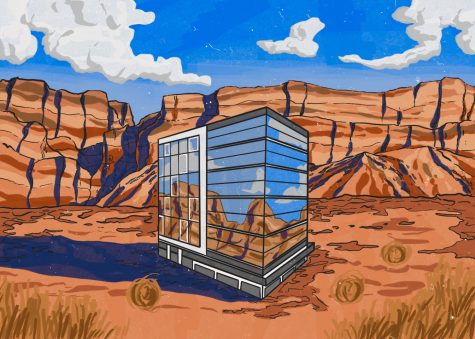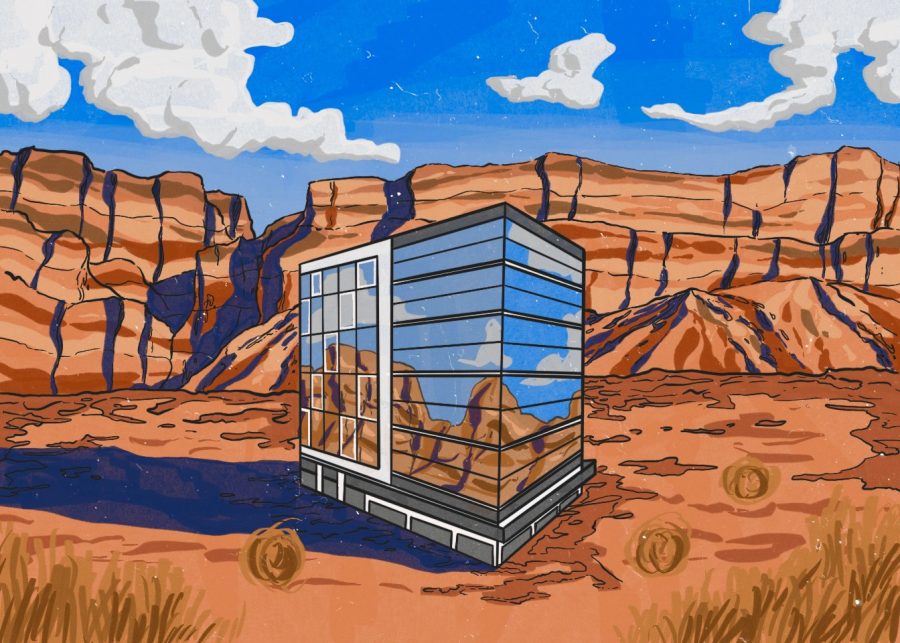 When Ruby Levin wakes up in the morning, she does not see the ceilings of the University Center, where she lived when she first came to Columbia. Instead, she looks out the window in her apartment in the Bowmanville neighborhood, on Edgewater's north side.
Levin, a freshman dance major, broke her housing contract with Columbia's Residence Life in November 2020 and has not looked back.
After moving out of the University Center, Levin moved into the apartment unit above her mother's in Bowmanville. Her mother runs an in-home daycare center out of the apartment building, which Levin helps out with from time-to-time.
Levin said going into the first semester of college, her initial on-campus housing group she planned to live with fell through due to her friends getting their housing assignments before she did. As a result, she was placed with students she hadn't talked to before. 
"In the pandemic, it's hard living with a stranger, … especially when you don't know how careful they're being," Levin said. 
In addition to Levin's personal concerns regarding on-campus housing, her mother had concerns of her own. 
"[My mom] was getting worried and thought it was a good idea to come home because I was working at her daycare," Levin said. "If I were to get COVID and not know it, I would have brought it to the daycare, and it would have been horrible."
During the 2020-2021 school year, fewer students opted into Columbia housing than in years prior. According to Columbia's Fall 2020 Fact Book, between the Fall 2018 semester and the Fall 2020 semester, the college saw a 21% drop in students living in on-campus buildings. 
Freshman film and television major Emiliano Flores said COVID-19 "definitely played a role" in his decision to live off campus, although he likely would have moved off campus eventually, anyway. 
"Being more surrounded in an atmosphere of that many people worried me just given the state of the world right now," Flores said.
Before moving into his Wicker Park apartment, Flores stayed in the Dwight Lofts his first semester.
"Being able to have your own apartment, in my opinion, gives you your own little source of happiness," Flores said. "To say that you have your own place … feels nice."
According to Kelli Collins, director of residence education, this year has brought more housing cancellation requests than most.
"This year we probably have about 50% more residents requesting to break contracts than in the past," Collins said.
Collins said roughly 90% of the contracts Residence Life has been requested to break are due to COVID-19 concerns.
There are around 1,300 students currently living on campus in Columbia housing, while during typical school years, there are about 2,300 students on campus, Collins said.
"It has affected [Columbia] financially in that we do not own the buildings that our students live in," Collins said. "We lease the space that the students live in, so we have to still pay for the leases that we [initially] made."
According to a September 2020 NPR article, colleges across the country have faced financial pressures in some capacity due to having fewer students than usual in campus housing. The article said having students living on campus is a big financial boost for colleges.
Anna Lee Ackermann, a 2020 interdisciplinary documentary graduate and a former resident assistant, said every year there are students who want to break their housing contracts for various reasons. 
"A number of our students have wanted to leave the residence halls in the middle of the academic year because a lot of the classes or all of them were online, so the investment in staying on campus is a little bit more expensive," Ackermann said.
During her time as an RA, Ackermann said most of the students she spoke with who broke their leases moved back home, rather than elsewhere in Chicago.
For prospective fine arts major Nathan Doty, deciding to live off campus when he starts at Columbia next fall is only partly due to the expenses. 
"I have [considered living on campus], but I'm 100% set on moving somewhere off campus," Doty said. "When I move to Chicago, it's just going to be my permanent home." 
When Doty moves to Chicago for college, he hopes to be living in Lincoln Park, Wicker Park or in the Lakeview area.
"Living off campus would look a little bit better on my savings account," Doty said. "I think it'll be a lot more personal than it would be if I lived on campus."